Chef Maliha Mohammed of Kenya, on a mission to break the record for the longest cooking marathon, encountered a significant setback when a medical emergency occurred during her ambitious attempt.
Maliha set her sights on surpassing the current Guinness World Record of 119 hours, 57 minutes, and 16 seconds, held by Alan Fisher of Ireland.
Initiating the challenge on November 15, Maliha kept her followers informed about her progress as she aimed to exceed the existing record achieved by Fisher in Matsue, Shimane, Japan, from September 28 to October 3, 2023.
Despite facing a medical emergency just beyond the 111-hour mark, Maliha, lying on a stretcher in a video shared on her Instagram stories, displayed resilience and determination. While unconscious, she asserted that the emergency would not mark the end of her pursuit, stating, "I am a conqueror and a marathon runner. Nothing is bringing us down; to the finish line, we go."
READ ALSO:Kenyan Chef Maliha Mohammed Breaks Hilda Baci's Cook-A-Thon Record
As of the publication of this article, there is no confirmation on whether Maliha has resumed her challenge, and attempts to reach her or her team have been unsuccessful.
Throughout her marathon attempt, Maliha garnered support from various celebrities and influencers. Her previous culinary feat in August involved an impressive home kitchen cooking marathon lasting 90 hours and 15 minutes, surpassing the record held by Rickey Lumpkin II from Los Angeles, California.
However, despite her remarkable achievements, Maliha is yet to receive official recognition from the Guinness World Records (GWR). The GWR considers specific criteria, including the chef standing while cooking without sitting, a prohibition on the use of stimulants or energy-enhancing substances, continuous cooking without sleep, and limited breaks—only 5 minutes of rest per hour, resulting in an hour-long break every 12 hours.
Additionally, all food prepared during the marathon must be shared with attendees at the venue free of charge, not sold.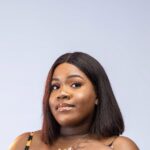 Somto is an Entertainment Reporter with a passion for uncovering the latest stories in the world of entertainment. As a dedicated journalist, Somto delivers in-depth reporting, exclusive interviews, and breaking news coverage.
She covers a wide range of topics, from celebrity interviews to industry trends and film reviews.
As an Entertainment Reporter for Prime Business Africa, She continues to provide comprehensive and insightful coverage of the entertainment industry, offering readers an insider's perspective on the latest developments and trends. She is a trusted source for breaking news, exclusive interviews, and thought-provoking analyses.
Somto is dedicated to providing valuable information and entertainment to her audience while upholding the highest standards of journalistic integrity.
Follow Somto on social media:
LinkedIn: Somtochukwu Bisina
#EntertainmentReporter #MediaProfessional #Journalism