INTERNET advertising costs overtook non-internet ad spending for the first time in 2020 after it rose by 9% to $336bn.
Spending on Internet advertising is projected for strong growth of 7.7% over the next five years.
This was made known in PwC's Global Entertainment & Media Outlook 2021 – 2025, which revealed that the global entertainment & media (E&M) industry had, after COVID-19, regained its momentum with revenues outpacing the economy as a whole.
The report is the 22nd annual analysis and forecast of E&M spending by consumers and advertisers across 53 territories.
According to the report, Internet access accounted for 34% of E&M spending in 2020 and will increase at a 4.9% from 2020's $694bn to $880bn in 2025.
It stated that mobile Internet access will drive market growth with revenues rising at a 6.1% from US$449bn in 2020 to $605bn in 2025, underpinned by the spread of 5G advances in handset technology, and premium content bundles.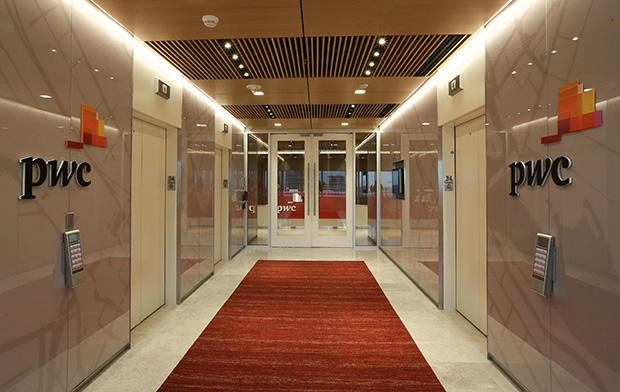 The report also noted that Nigeria's booming video games and TV subscription revenue would push its five-year compound annual growth rate to more than 10%.
It stated that the E&M industry, which is estimated to be over $2tn, is on track to grow 6.5% in 2021 and 6.7% in 2022, fueled by strong demand for digital content and advertising.
The renewed growth, according to the report, follows a challenging 2020, when in-person entertainment plummeted, including a 71% decline in movie theater box office revenues.
With the exception of some bright spots in a number of E&M segments created by shifting consumer demand, PwC said the 3.8% decline in global E&M revenue, from US$2.1trn in 2019 to US$2.0trn in 2020, was the biggest year-on-year drop in thehe outlook's 22 years.
It, however, projected that from 2021 to 2025, global E&M revenue would grow at a healthy CAGR of 5.0%, taking industry revenues to $2.6trn in 2025.
The report noted that traditional TV/home video remained the largest E&M consumer segment ($219.0bn) but said it would continue to shrink (-1.2% CAGR) over the next five years.
Video streaming was said to have boomed in 2020 and its growth trajectory will continue.
Streaming video-on-demand (SVOD) is projected to grow at a CAGR of 10.6% to 2025, making it an $81.3bn industry.
Meanwhile, cinema revenues are projected to rebound in 2021 as lockdown eases  but will not recover to pre-pandemic levels until at least 2024.
The outlook disclosed that video game and sports revenues continued their rapid ascent, reaching $147.7bn in 2020, with a 5.7% CAGR projected to expand the segment to become an almost $200bn business ($194.4bn) by 2025.
Another finding of the report is that virtual reality (VR) is the fastest-growing E&M segment, albeit from a small base with its revenues surging by 31.7% in 2020 to $1.8bn and are projected to sustain a CAGR of 30%+ over the next five years to reach $6.9bn business in 2025.
It also stated that music would have robust growth following a massive 74.4% slump in live music revenues in 2020.
according to the report, total music revenue is expected to grow at a 12.8% CAGR over the next five years, fueled by digital streaming, which will expand to become a $29.3bn business by 2025, along with a return to live performances.
Femi Osinubi, Partner and Telecommunication, Media & Technology Leader West Market, PwC Nigeria, noted that "the impact of the pandemic on the E&M industry was mixed. Some sectors of the industry were among the most heavily affected by shutdowns, and others were among the chief beneficiaries of shifts in behaviour.
"Nigeria's gaming industry and TV Subscription were some of the winners that emerged as a result of the pandemic. The major driver being the migration to digital consumption of entertainment and media. As consumers stayed home and in-person venues shut down, the use of in-home digital services soared."