The 2023 UEFA Champions League final between Manchester City and Inter Milan is only few hours away and despite the English side being the bookmakers' favourites to win the game, Inter Milan's threat cannot be dismissed.
City are gunning for a historic treble last achieved by an English club in 1999 when Sir Alex Furguson led Manchester United to the feat after beating Bayern Munich in the final of the European Premier competition.
Inter Milan manager, Simone Inzaghi, has won each of the last seven Cup finals that he led his teams (former club Lazio, and now Inter Milan) to play.
The Inter Milan boss – and his players – understand that they have been labelled the underdogs for this match but that seems not to deter the Nerazurri from focusing on the task ahead.
In fact, that has motivated them for the task ahead.
The former Italy international, Inzaghi, has even been nicknamed: 'King of the Cups' and he admitted that: "I quite like the nickname."
"I've always had strong teams at Lazio and Inter and in the decisive finals we have always attacked and defended well. We will do the same against City," the 47-year-old tactician told Sky Sports in his press conference ahead of the clash tonight.
Inzaghi's players agree with their boss that it won't be an easy game but it is one that they have the chance to win going by the quality that they possess.
"In Europe, no-one wants to play against Inter, we are a difficult team to play against," right-back Denzel Dumfries told Sky Italy this week.
"Underdogs is just on paper: a final is a final. Different things are involved. We are going into this game to win," the Dutch international enthused.
Star striker Lautaro Martinez adds: "Changing a lot doesn't mean things will work out, so when you have a clear idea and you study the games and the opponents, things are a lot easier," the Argentine said this week.
"We feel very comfortable with the coach because he works well and prepares games properly."
Like at Lazio, Inzaghi has implemented a 3-5-2 formation at Inter based on a reliable defensive line, experience and guile in midfield and a clear partnership between the two forwards.
It is unclear the attacking duo that Inzaghi will go for: does he stick with Martinez and Romelu Lukaku or Edin Dzeko?
The latter part of this team is peaking at the right time.
Romelu Lukaku has muscled his way into the starting line-up with seven goals and four assists in his last seven league games. Martinez has seven goals and three assists in his last eight.
The pair have assisted each other five times in the last 11 matches, the 'LuLa' partnership – as it is known in Italy – is back.
Another boost for Inter is that City have shown signs of weaknesses against teams who adopt a back three, or five.
Brentford have beaten City twice this season through a 3-5-2 formation, Tottenham frustrated the Premier League champions to a 1-0 loss in February, Everton walked away with a 1-1 draw after switching to a back three, while Spurs and Palace went 2-0 up at the Etihad using that defensive set-up.
And if any team can hold out City, then this Inter one can.
The Nerazzurri have eight clean sheets across 10 Champions League games this season, including five out of their six knockout Champions League games.
But a final against the best team and striker in the world, on the biggest stage no less, is another task altogether. But Inzaghi has shown he is never one to be underestimated.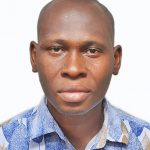 Izuchukwu Okosi is a Nigerian sports and entertainment journalist with two decades of experience in the media industry having begun his media journey in 2002 as an intern at Mundial Sports International (MSI) and Africa Independent Television (AIT), owners of Daar Communications Plc.
In October 2004, Okosi joined Complete Communications Limited, publishers of Complete Sports newspaper and Complete Football magazine as a reporter and later script writer for the Complete Sports studio.
He worked there for 13 years until October 2017.
Okosi also worked various times as Correspondent, Content creator and Editor at Sports Market International Magazine, Opera News, All Nigeria Soccer Media and Iconic Media Watch.
He also undertook freelance writing gigs for some local and international organizations.
Okosi is a member of the Actors Guild of Nigeria (AGN), Association of Movie Producers (AMP), Association of Voiceover Artistes of Nigeria (AVOA), Sports Writers Association of Nigeria (SWAN) and Nigeria Union of Journalists (NUJ).
He has been part of cast in some Nollywood movies and radio dramas including Blood Money 2, Scores To Settle, Dead End 2, Another Campus Tale and Battle Line.
Aside mainstream media and the entertainment industry, he has interests in scouting/unearthing of talents in the sports and creative sectors, exports business and property development.