To tackle the recurring cases of insecurity in different parts of Nigeria, experts have stressed the need for strong collaboration among states and security agencies in the country.
The country has in recent times been heavily confronted with killings, banditry, kidnapping of citizens and insurgency in the north and in some parts of the south with the latest being that of attack on church worshippers at Owo, Ondo State on Sunday 5 June which left over 30 persons killed.
The experts who appeared as guests on Channels Television Sunrise Daily programme on Monday morning, made the call while commenting on President Muhammadu Buhari's Democracy Day speech in the aspect of addressing security challenges in the country.
President Buhari had during the national broadcast on Sunday morning (June 12) said his administration would work hard to tackle the current security challenges in the country and ensure a free, fair and secure general election in 2023 so as to guarantee a peaceful and transparent transition process.
READ ALSO: Democracy Day: Buhari Pledges Free Election, Tackling Insecurity
Security adviser to Kogi State government, CDR Jerry Omodara noted that over time, it has been observed that the security agencies operate independently without collaborating with each other in terms of intelligence sharing and combat actions against criminal elements. This he said, has not been helpful in stemming the tide of criminalities in different parts of the country.
Omodara, a retired commander of the Nigerian Navy, while harping on the impact of lack of coordination both among states and security agencies, said "we are disjointed as far as security is concerned in Nigeria. We don't have data to analyze incidents and know how to proactively tackle security issues. Most of the security agencies are working individually."
He advised that there should be proper interaction between the citizens, and security agencies should have databases where incidents are recorded to be able to track and predict the operations of criminal groups.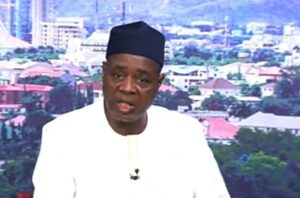 Omodara also stated that a lot of insecurity issues in the country have a political undertone which complicates every effort in solving the problem. He said political stakeholders need to realize the consequences of manipulating crisis in their communities because of their selfish political motives.
Commenting on security challenges in the country, Deputy Vice Chancellor, Ebonyi State University, Prof. Eugene Nweke pointed out that with the spate of insecurity in Nigeria today, it has become obvious that only the Federal Government cannot provide security for all parts of the country hence, the need to heed various calls for decentralization of state security architecture.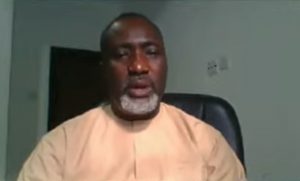 Nweke stated that it has become imperative for the government to review the constitution, to allow the creation of state police for better policing of various communities. He also advised that private security guards and vigilante groups should be empowered to provide adequate security, pointing out that most criminal acts of killing, kidnapping, and insurgency are done in rural communities but local authorities remain largely disempowered to combat them under the present arrangement in the country.
He said, "the reality before us today is that the Federal Government cannot provide security for all Nigerians. The various calls for decentralization of the security architecture of Nigeria are overdue. We expect at this time that states and local governments should get involved in dealing with the issue of insecurity."
"Most of the security crises are taking place within the rural areas, but unfortunately, the local government structure is so disempowered that they cannot even fight insecurity. This is the area we need to look at," Nweke pointed out.
He explained that those in the rural areas have better knowledge of what is happening in their domain. He also advised that the management of national security agencies should involve stakeholders from all the regions in the country who will be able to give better information and make useful contributions on how to address peculiar issues happening in their communities.
Credibility and transparency is our DNA at Prime Business Africa'. We strongly believe in the role of media as a watchdog of the society that powerfully promotes accountability and transparency in government.
By contributing to Prime Business Africa, you are helping to sustain good journalism and making sure that it remains free to all.