Despite Abba Kyari's denial of having little or nothing to do with Ramon Abbas, popularly known as Ray Hushpuppi, who is currently being tried for fraud in the United States, more facts about their relationship have emerged.
The United States Government named Kyari among co-conspirators of Huspuppi, an Instagram celebrity, who has now admitted his guilt in a multi-million-dollars money laundering fraud.
Kyari is listed among five of Hushpuppi's conspirators in a $1.1million fraud charge recently approved by a U.S. grand jury.
Following this allegation, Otis Wright of the United States District Court for the Central District of California issued a warrant order of arrest for Kyari.
Though Kyari had since denied being involved in any kind of fraud with Hushpuppi, insisting that his hands are clean, the US court document containing investigations on the case by the Federal Bureau of Investigations (FBI) revealed how the Nigerian super cop has been in constant communication with Hushppupi since 2019.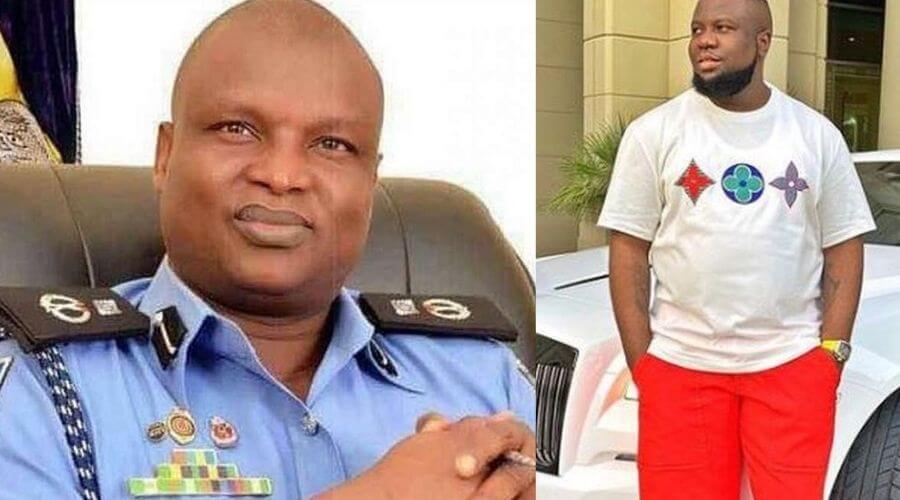 The FBI said that based on messages it reviewed, ABBAS (Hushpuppi) appeared to have first interacted with KYARI in September 2019, when KYARI traveled to the U.A.E.
It said their conversation indicated that ABBAS sent a car and driver to drive KYARI during that trip. Soon thereafter, KYARI sent ABBAS a video slideshow which showed some personal photographs of KYARI, some of which appeared to have been taken in the U.A.E.
Later in September, after KYARI sent ABBAS an article that discussed him arresting alleged kidnappers, ABBAS wrote, in part, to KYARI, "Am really happy to be ur boy," and later, "I promise to be a good boy to u sir."
According to the FBI, Kyari communicated with ABBAS primarily using the phone numbers +2349099999131 and +2348120000043—both of which ABBAS had saved with contact names including "ABBA KYARI." It said KYARI's messages to ABBAS contained numerous photographs of himself, some of which also included his name.
Narrating further, the FBI said, using the phone number +2348120000043—which ABBAS had saved as "ABBA KYARI NEW NUMB"— KYARI sent several images of himself to ABBAS in April and May 2020.
"Finally, I have reviewed a certified NIV application submitted by ABBA ALHAJI KYARI, in April 2019. This application included one of the aforementioned phone numbers (09099999131) that KYARI used to communicate
with ABBAS,8 as well as a date of birth in March of 1975, and KYARI's Nigerian passport number ending in 3677. The NIV application also included a photograph which is consistent with previous ones," FBI agent who investigated the case said.
Meanwhile, Inspector General of Police IGP Usman Alkali Baba, has ordered an internal review of the allegations against Kyari.
In a press release on Thursday evening, the Force Public Relations Officer, CP Frank Mba, said the IG's order is sequel to the receipt of allegations and indictment processes from the Federal Bureau of Investigation (FBI) against DCP Kyari.
CP Mba assured that further developments on this case will be communicated to members of the public accordingly.
Hushpuppi's plea agreement with the U.S. government was filed at the Central District Court of Central District of California, on Tuesday, and a date will later be fixed for him to change his previous not-guilty plea to "guilty."
To see the complete plea agreement click on this LINK.
Support Investigative Journalism and Mentorship
Courageous Journalism of Truth,Transparency and Development is in the DNA of Prime Business Africa; By donating as little as N1000 or $1 today, you are helping to keep credible journalism and life-changing information free for all.