In a heartfelt message, President Bola Tinubu expressed his condolences to the grieving family of the late Usman Baba Pategi (Samanja), a revered retired soldier, broadcaster, and veteran actor, who passed away at the age of 84 on Sunday.
The President, acknowledging the profound contributions of the departed thespian, lamented the nation's loss, emphasizing Pategi's impactful service across various vocations throughout his lifetime.
Reflecting on Pategi's commitment to national duty, the President praised the enduring legacy of his iconic television show, Samanja, which captivated audiences for decades.
READ ALSO:Tinubu Mourns Death Of Gov Soludo's Father
The show not only provided entertainment but also served as a platform for imparting crucial national values and fostering respect for service personnel among the younger generation. President Tinubu fondly remembered Pategi as a patriot whose influence left an indelible mark on the collective consciousness.
In his message, President Tinubu extended words of encouragement to the bereaved Pategi family, the people and government of Kwara state, the Pategi Emirate Council, and the Nigerian entertainment industry, urging them to find solace in the enduring and impactful legacy left behind by the departed veteran.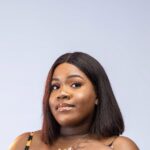 Somto is an Entertainment Reporter with a passion for uncovering the latest stories in the world of entertainment. As a dedicated journalist, Somto delivers in-depth reporting, exclusive interviews, and breaking news coverage.
She covers a wide range of topics, from celebrity interviews to industry trends and film reviews.
As an Entertainment Reporter for Prime Business Africa, She continues to provide comprehensive and insightful coverage of the entertainment industry, offering readers an insider's perspective on the latest developments and trends. She is a trusted source for breaking news, exclusive interviews, and thought-provoking analyses.
Somto is dedicated to providing valuable information and entertainment to her audience while upholding the highest standards of journalistic integrity.
Follow Somto on social media:
LinkedIn: Somtochukwu Bisina
#EntertainmentReporter #MediaProfessional #Journalism