Guinea's military dictator, Colonel Mamady Doumboya, has 'tampered justice with mercy' and has decided to forgive the national team for failing to win the 2021 Africa Cup Nations, AFCON in Cameroon.
The President had prior to the commencement of the 33rd edition of the AFCON, warned the team that they would refund all money invested in them for the competition should they fail to win the trophy.
Initially, the president told the team to either lift the title or refund the money spent on their preparation, food and accommodation.
Unfortunately the Syli Nationals could not go beyond the round-of-16 knockout stage after they were defeated 1-0 lby The Gambia on Monday.
The president who came to power through a military coup last year has changed his mind as he have ordered the team not to refund the money spent.
He however directed the Football Association to return the untouched cash budgeted for quarterfinals, semi-finals and the finals as they only went up to the last 16 where they got beaten 1-0 by The Gambia.
The president further noted that his earlier words were just meant to motivate the team to take the games seriously.
Guinea won their opening match beating Malawi 1-0, drew goalless with Senegal and lost 2-1 against Zimbabwe in the final group game.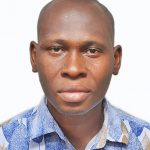 Izuchukwu Okosi is a Nigerian sports and entertainment journalist with two decades of experience in the media industry having begun his media journey in 2002 as an intern at Mundial Sports International (MSI) and Africa Independent Television (AIT), owners of Daar Communications Plc.
In October 2004, Okosi joined Complete Communications Limited, publishers of Complete Sports newspaper and Complete Football magazine as a reporter and later script writer for the Complete Sports studio.
He worked there for 13 years until October 2017.
Okosi also worked various times as Correspondent, Content creator and Editor at Sports Market International Magazine, Opera News, All Nigeria Soccer Media and Iconic Media Watch.
He also undertook freelance writing gigs for some local and international organizations.
Okosi is a member of the Actors Guild of Nigeria (AGN), Association of Movie Producers (AMP), Association of Voiceover Artistes of Nigeria (AVOA), Sports Writers Association of Nigeria (SWAN) and Nigeria Union of Journalists (NUJ).
He has been part of cast in some Nollywood movies and radio dramas including Blood Money 2, Scores To Settle, Dead End 2, Another Campus Tale and Battle Line.
Aside mainstream media and the entertainment industry, he has interests in scouting/unearthing of talents in the sports and creative sectors, exports business and property development.