Former Real Madrid and Spain defender Sergio Ramos on Monday sensationally returned to his first professional football club, Sevilla on a one-year contract with an option of an extension.
Ramos rebuffed a lucrative offer from Saudi Arabian Pro League side Al Ittihad who were keen to pay the centre back an eye watering sum of £400,000 per week tax free and rather accepted a measly offer, in football terms, of £20,000 to sign for the multiple Europa League winners.
The 37-year-old veteran was a free agent after leaving Paris St Germain in June but has now returned to Sevilla 18 years after leaving to join Real Madrid.
Sevilla announced on their official website that Ramos had passed a medical on Monday morning before signing a 12-month contract later in the day.
The former Spanish international became a free agent after his two-year contract with Paris Saint-Germain expired at the end of last season.
After signing his contract, Ramos left a video message to the Sevilla support.
"Today is a very special and exciting day for me. I'm finally back home, I'm looking forward to putting this shield back on my chest. It's been 18 years since I left and I think I've made mistakes," he said.
"I want to take the opportunity to apologise in person and ask for forgiveness from any Sevillista who has felt offended by things and gestures that I may have done at the time.
I think we are all in the same boat and we are all the same family."
He continued: "I am one more, I come to add and I want to row in the same direction. I'm looking forward to meeting all of you. It wasn't just a debt to myself, to my grandfather who made me a Sevilla fan, to my father.
"There was no point in taking another course and taking another direction that was not going back to my house. I will do my best to achieve the goals with the team. Very big greetings."
Support Investigative Journalism and Mentorship
Courageous Journalism of Truth,Transparency and Development is in the DNA of Prime Business Africa; By donating as little as N1000 or $1 today, you are helping to keep credible journalism and life-changing information free for all.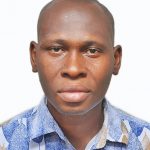 Izuchukwu Okosi is a Nigerian sports and entertainment journalist with two decades of experience in the media industry having begun his media journey in 2002 as an intern at Mundial Sports International (MSI) and Africa Independent Television (AIT), owners of Daar Communications Plc.
In October 2004, Okosi joined Complete Communications Limited, publishers of Complete Sports newspaper and Complete Football magazine as a reporter and later script writer for the Complete Sports studio.
He worked there for 13 years until October 2017.
Okosi also worked various times as Correspondent, Content creator and Editor at Sports Market International Magazine, Opera News, All Nigeria Soccer Media and Iconic Media Watch.
He also undertook freelance writing gigs for some local and international organizations.
Okosi is a member of the Actors Guild of Nigeria (AGN), Association of Movie Producers (AMP), Association of Voiceover Artistes of Nigeria (AVOA), Sports Writers Association of Nigeria (SWAN) and Nigeria Union of Journalists (NUJ).
He has been part of cast in some Nollywood movies and radio dramas including Blood Money 2, Scores To Settle, Dead End 2, Another Campus Tale and Battle Line.
Aside mainstream media and the entertainment industry, he has interests in scouting/unearthing of talents in the sports and creative sectors, exports business and property development.