By Victor Ezeja
NIGERIAN Government has approved the National Policy for Fifth Generation (5G) network in Nigeria.
Speaking to newsmen after the Federal Executive Council (FEC) meeting in Abuja, Minister of Communications and Digital Economy, Dr Isa Pantami, noted that the memo he presented to FEC on the National policy on 5G network in Nigeria, has been approved consideration.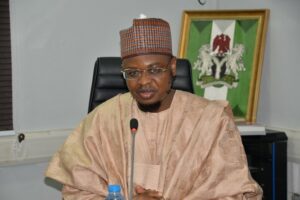 According to him, the benefits of using 5G network are not just wrapped around economic, health, security, and education, but also includes larger capacity and higher data rates..
In his words; " The 5G network will open many opportunities economically, academically, educationally and even in the health sector. It will also support our security institutions, particularly in areas where they need high quality services."
Contrary to the stories of health implications that could be caused by the 5G network facility when installed through radiation emission, the Minister said radiation from the 5G has proven to be lower than 4G, televisions or micro waves, and is standard for broadband cellular networks.