IT was a feast of some sorts for street urchins at Oshodi early Tuesday morning when a truck fully loaded with crates of two popular alcoholic drinks suddenly veered off-road and fell, causing heavy traffic at Oshodi, close to Military Cantonment.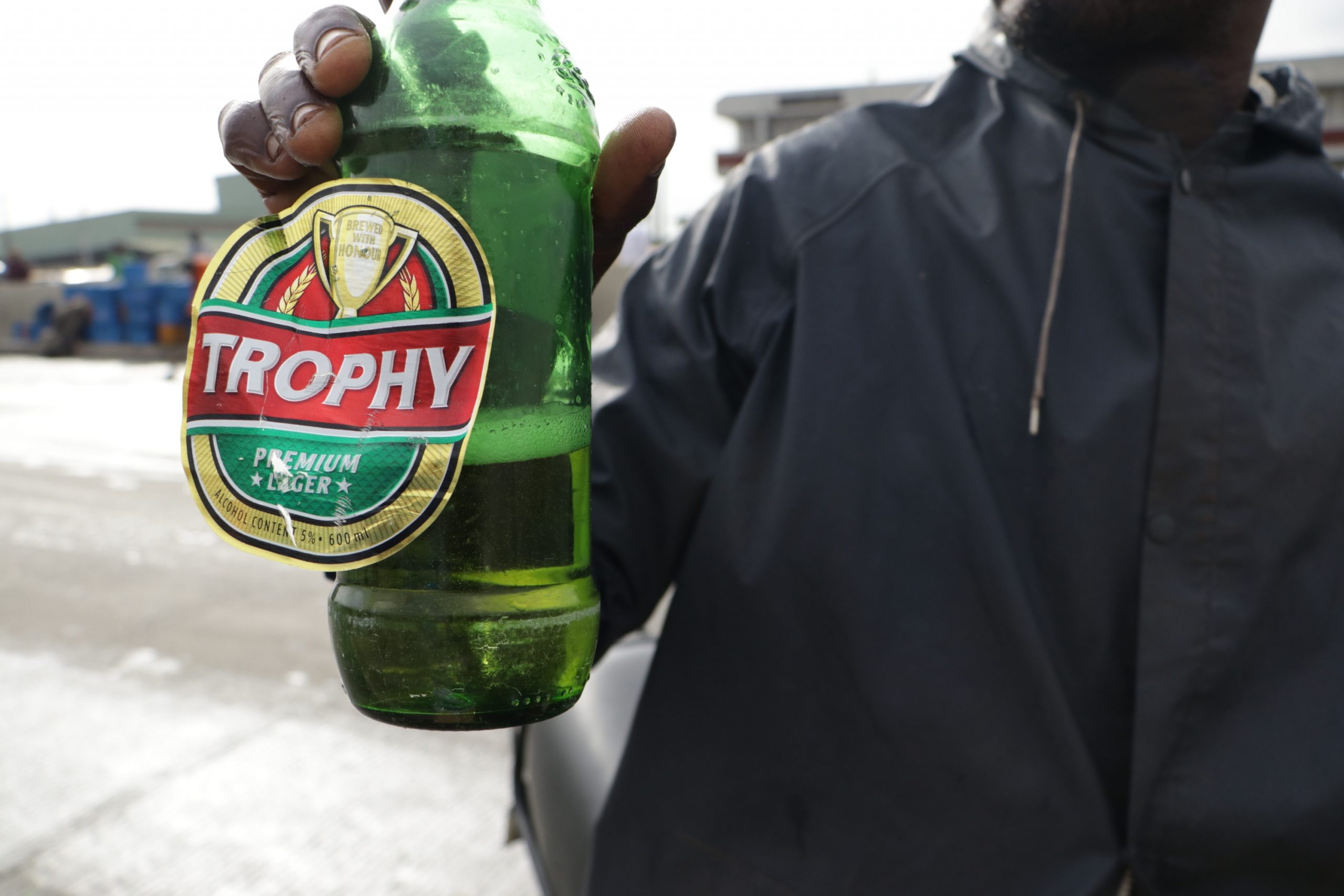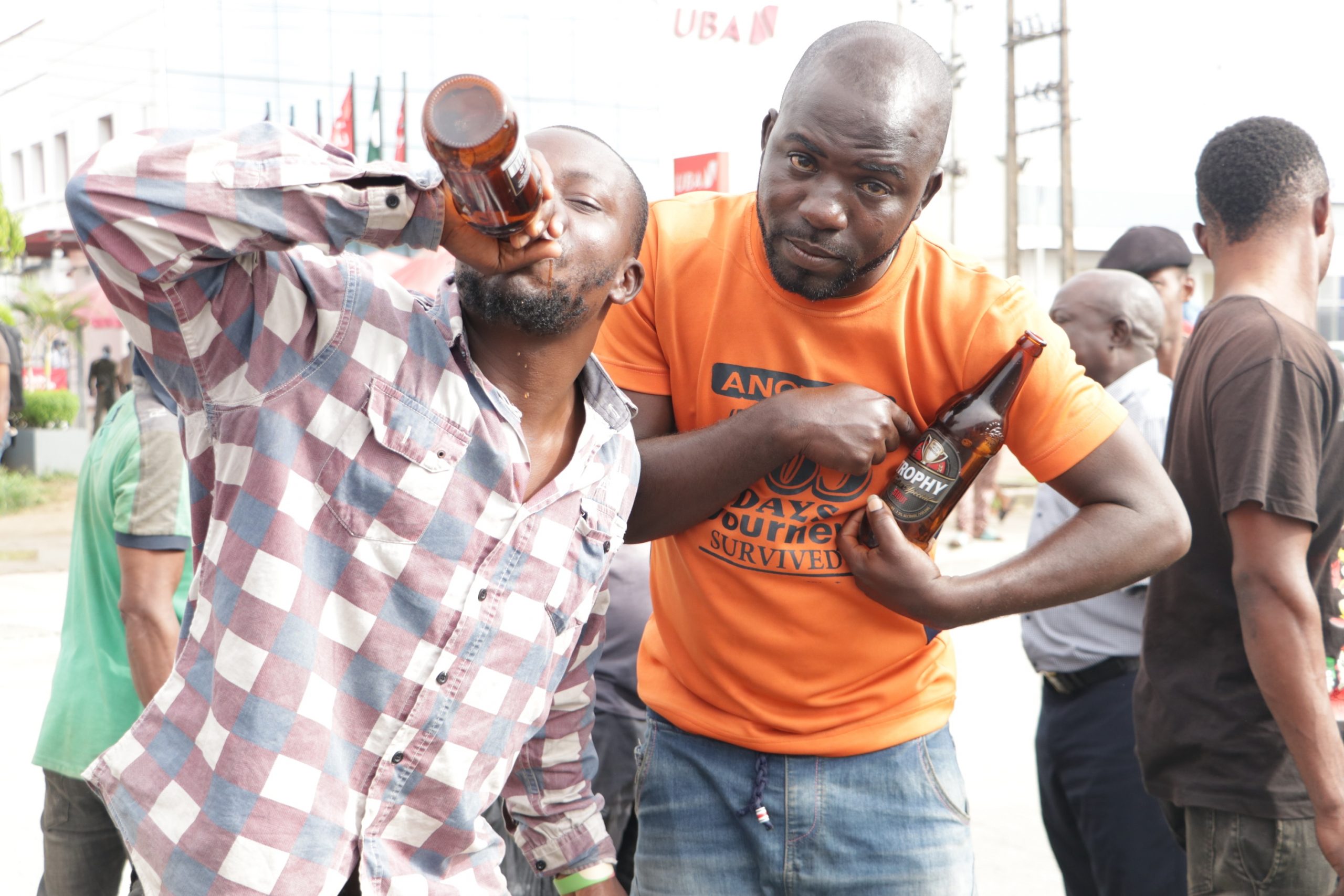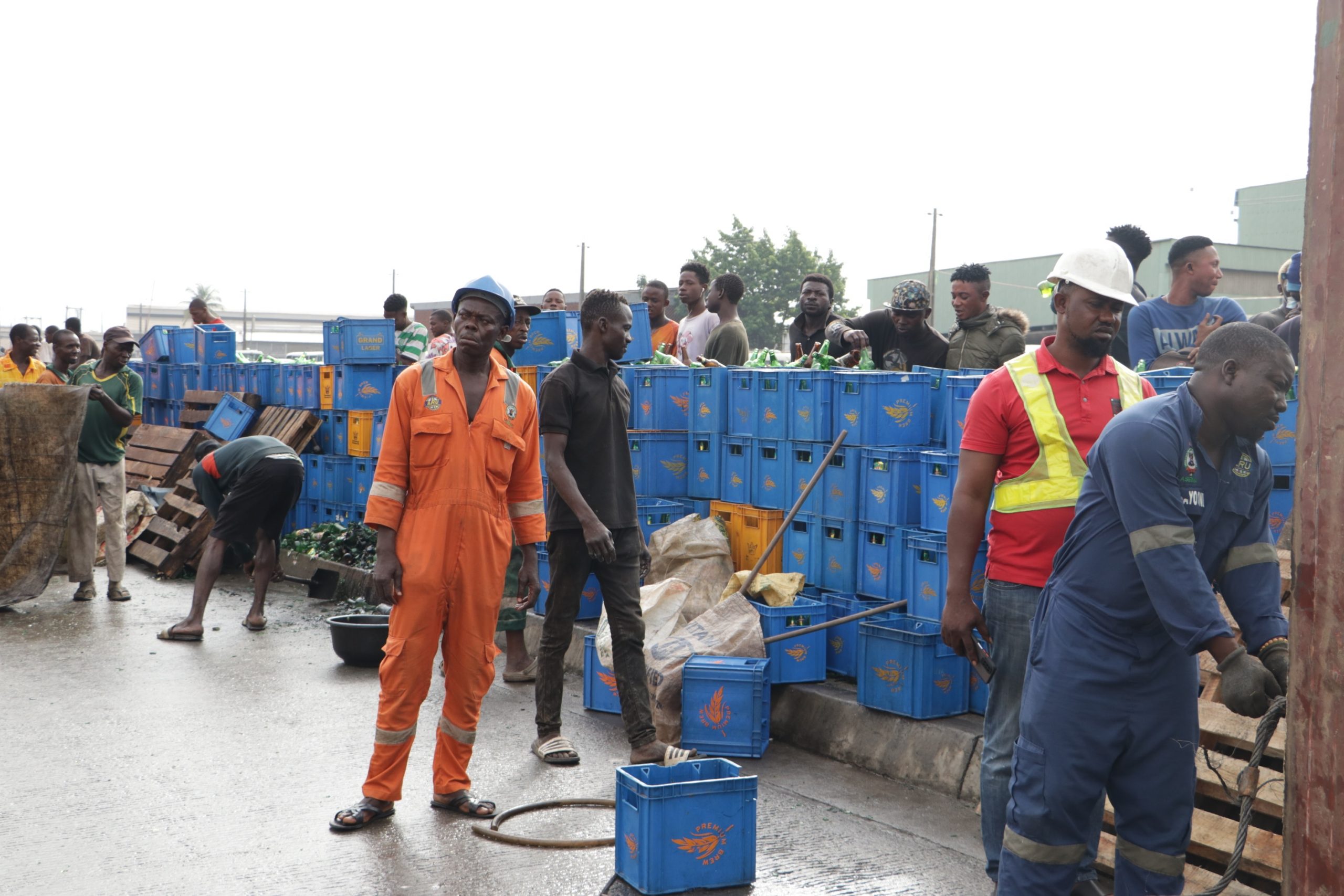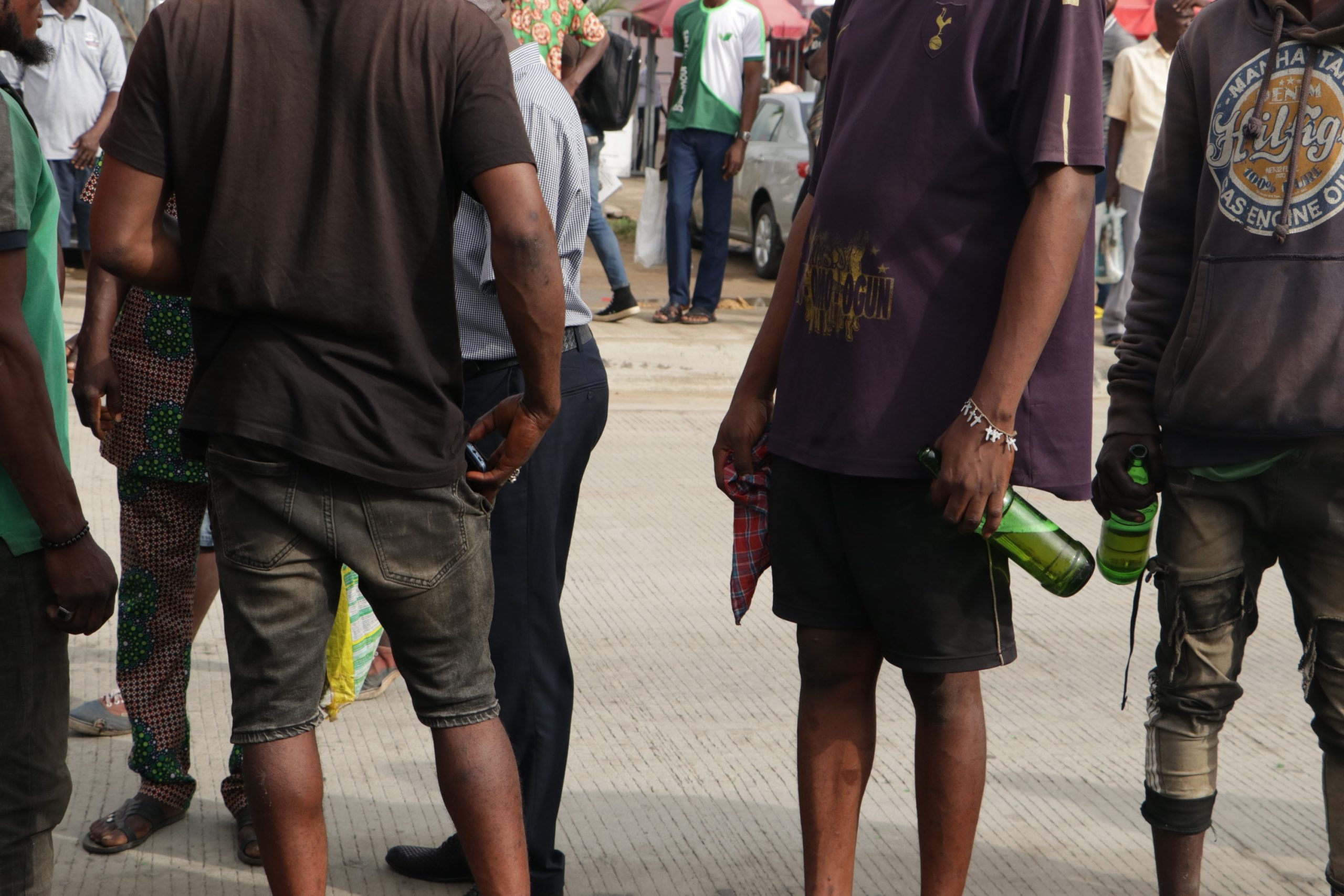 According to an officer of the Lagos State Traffic Management Authority (LASTMA), who Prime Business Africa spoke to at the scene, the accident happened around 5 am.
The LASTMA official and some eyewitnesses confirmed there was no human casualty recorded.
While some good-hearted residents were trying to help clear the road to restoring ensure the free flow of traffic, street urchins were at the scene feasting on the alcoholic drinks scattered all over the area.
Youngmen presumably in their early 20s were also seen at the scene of the accident.
Several media campaigns have been held against children or young adults drinking alcoholic drinks or even being sold such to by the vendors