Arsenal manager Mikel Arteta has reflected on his decision to start with on-loan goalkeeper David Raya in Arsenal's 1-0 win against Everton in the English Premier League Sunday evening at the Goodison Park.
First choice custodian at the club Aaron Ramsdale has kept the previous four Premier League games for the Gunners so far this season but Arteta went with the Brentford owned shotstopper whom he admitted has been impressive in trainings.
"The same rationale that Fabio played here or that Eddie [Nketiah] played ahead of Gabriel Jesus. I haven't had a single question on why Gabriel hasn't started – he has won more trophies including me in that dressing room but they don't [ask why]," Arteta said at his post match news conference Sunday evening.
"It is something that historically is done like this but I cannot have two players in this position and not play them.
"David has tremendous qualities like Aaron [Ramsdale] has and Karl [Hein] has, but we have to use them and it is like this," the Spanish tactician added.
"I am a really young manager, I have only had three and a half years in the job and I have few regrets. It was on two occasions, that after 60 minutes and at 85 minutes in two games in this period I could have changed the keeper in that moment, and I didn't do it.
"I didn't have the courage to do it, but I am able to take a winger or a striker and put a central defender at the back to make a back five and hold that result. We drew those games and I was so unhappy.
"Someone is going to do it, and it'll be strange and you'll ask why, but tell me why not? If you have all the qualities in another goalkeeper to do something, or if something is happening and you want to change the momentum, then do it.
"It is a regret that I have and now my feeling is to get everybody engaged in the team that they have to play, regardless of the competition – this is my message, " the onetime Everton midifelder concluded.
Arsenal will now turn their attention to Wednesday's UEFA Champions League game against PSV at the Emirates stadium.
Support Investigative Journalism and Mentorship
Courageous Journalism of Truth,Transparency and Development is in the DNA of Prime Business Africa; By donating as little as N1000 or $1 today, you are helping to keep credible journalism and life-changing information free for all.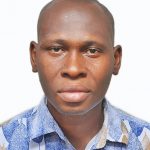 Izuchukwu Okosi is a Nigerian sports and entertainment journalist with two decades of experience in the media industry having begun his media journey in 2002 as an intern at Mundial Sports International (MSI) and Africa Independent Television (AIT), owners of Daar Communications Plc.
In October 2004, Okosi joined Complete Communications Limited, publishers of Complete Sports newspaper and Complete Football magazine as a reporter and later script writer for the Complete Sports studio.
He worked there for 13 years until October 2017.
Okosi also worked various times as Correspondent, Content creator and Editor at Sports Market International Magazine, Opera News, All Nigeria Soccer Media and Iconic Media Watch.
He also undertook freelance writing gigs for some local and international organizations.
Okosi is a member of the Actors Guild of Nigeria (AGN), Association of Movie Producers (AMP), Association of Voiceover Artistes of Nigeria (AVOA), Sports Writers Association of Nigeria (SWAN) and Nigeria Union of Journalists (NUJ).
He has been part of cast in some Nollywood movies and radio dramas including Blood Money 2, Scores To Settle, Dead End 2, Another Campus Tale and Battle Line.
Aside mainstream media and the entertainment industry, he has interests in scouting/unearthing of talents in the sports and creative sectors, exports business and property development.