The Ibadan Zonal Command of the Economic and Financial Crimes Commission (EFCC) on Monday arraigned eleven students of Obafemi Awolowo University (OAU) before Justice Nathaniel Ayo-Emmanuel of the Federal High Court in Osogbo, Osun State.
The students were accused of their alleged involvement in internet fraud, resulting in a series of charges.
The defendants were identified as Perekebena Olombeni Micah, Nnekwelugo Nnaemeka, Moyosore Favour Oluwasakin, Aghwaritoma Wisdom Obaro, Daniel Olashile Maiye, Gbolahan Khalid Adesina, Yinka Temitope Jayeola, Olumuyiwa Emmanuel Adeleye, Abiola Emmanuel Oluwadare, Busari Abdulazeez Ayodeji, and Okesipe Tobiloba Paul. The charges brought against them varied from one to six counts, as specified by the EFCC.
READ ALSO: EFCC Arraigns Oil Magnate For N24 Million Alleged Illegal Petroleum Product Fraud
In one of the counts, it was alleged that Perekebena Olombeni Micah fraudulently impersonated an American female named "Pies" through his WhatsApp account with the phone number +1(414)367-9473, claiming to be in love with victims in the United States of America, all with the intent of gaining an advantage for himself.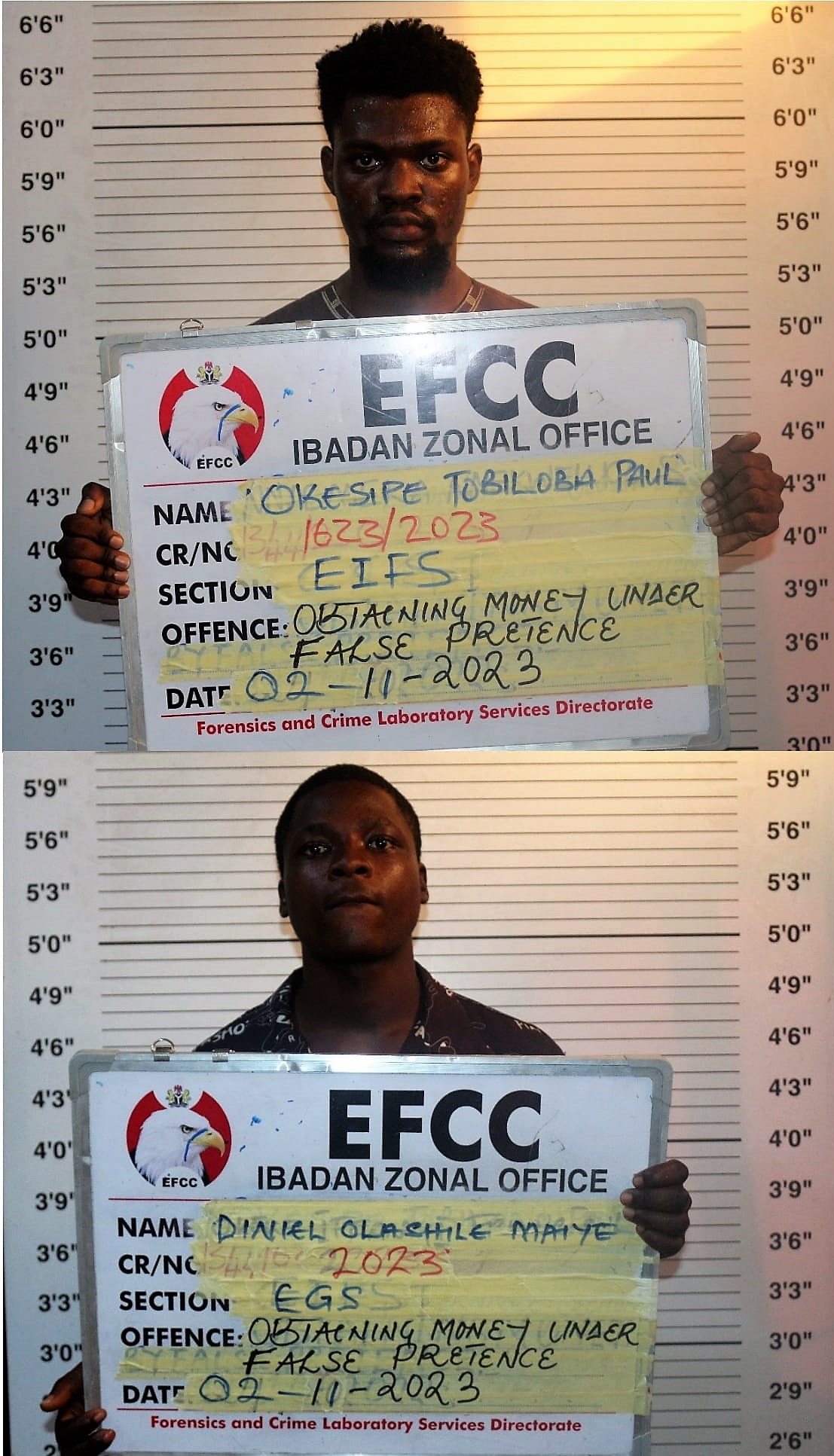 Similarly, Aghwaritoma Wisdom Obaro was accused of impersonating an American named Alex Stephens from the United States of America through Google Chat and his email address to gain an advantage. Upon their arraignment, all defendants pleaded "not guilty" to the charges.
Prosecution counsel, Oluwatoyin Owodunni, requested the court to set trial dates and remand the defendants at a Correctional Centre. However, defense counsels for Ayodeji, Adesina, Oluwasakin, Micah, Adeleye, and Okesipe informed the court of bail applications filed on behalf of their clients. The court granted bail to Ayodeji, Adesina, Oluwasakin, Micah, Adeleye, and Okesipe.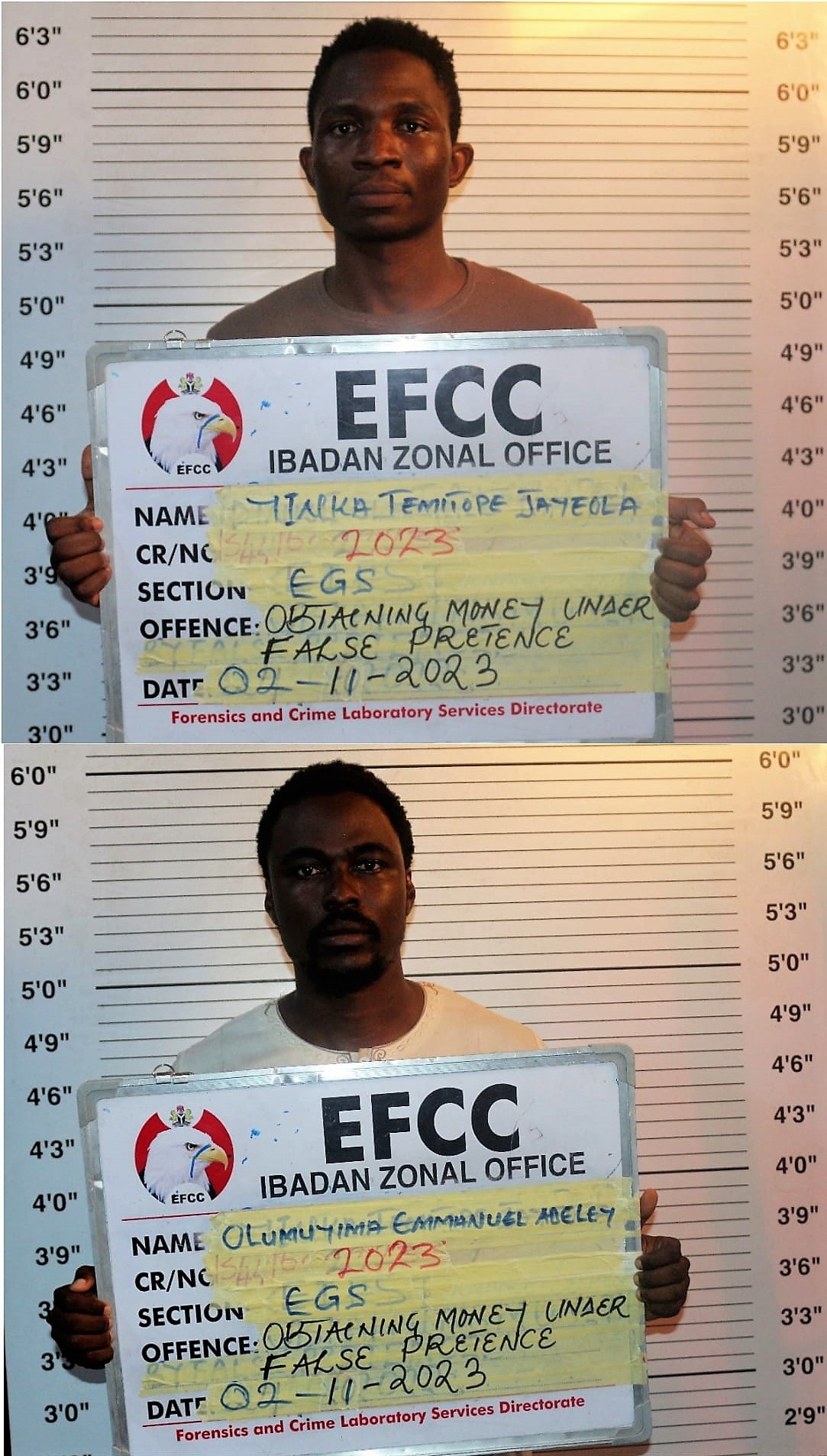 The bail conditions for Ayodeji, Adesina, Oluwasakin, Adeleye, and Okesipe included a sum of N2,000,000 (Two Million Naira) each, while Micah's bail was set at N3,000,000 (Three Million Naira).
The bail conditions required two sureties in like sum, with the first surety being either the defendant's father or mother and the second surety being a relative, sibling, clergy, or civil servant with the Osun State Government.
The court also mandated the sureties to depose to an affidavit of means and provide verified residential and office addresses.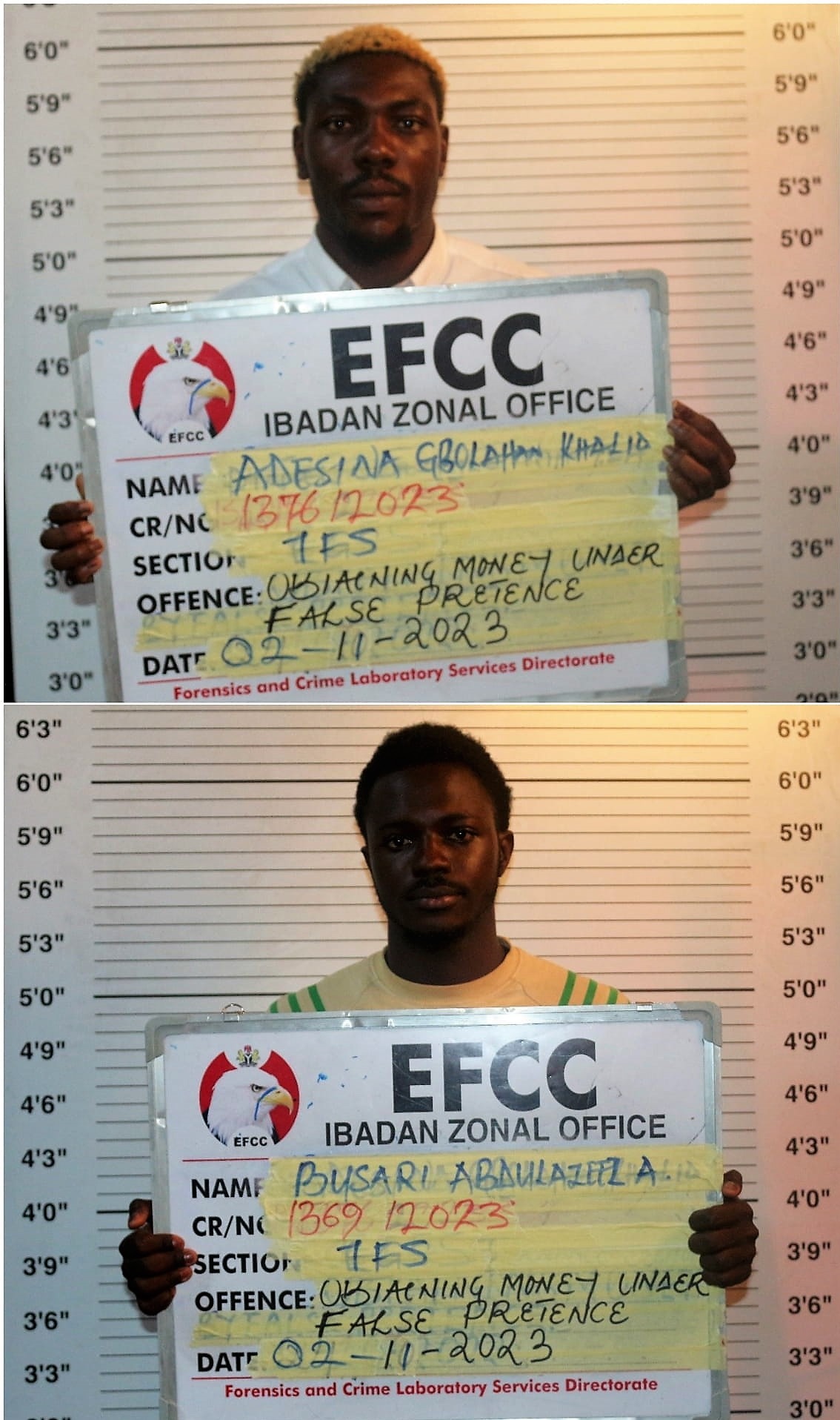 The judge adjourned the matters to November 29 and December 12, 2023, for the commencement of trial and remanded the defendants at the Ilesha Correctional Centre in Osun State until they fulfilled their bail conditions.
The eleven students were among sixty-nine suspected internet fraudsters arrested on November 1, 2023, at Oduduwa Estate in Ile-Ife, Osun State, following actionable intelligence on their alleged involvement in fraudulent internet-related activities.
Support Investigative Journalism and Mentorship
Courageous Journalism of Truth,Transparency and Development is in the DNA of Prime Business Africa; By donating as little as N1000 or $1 today, you are helping to keep credible journalism and life-changing information free for all.