After two (2) successful editions in Abidjan (Côte d'Ivoire) and 95 mental health ambassador hairdressers trained, the Bluemind Foundation is setting up shop in Douala, Cameroon. With the support of the Innovation Fund for Development (FID), the Bluemind Foundation is organizing from April 24 to 26, 2023, at the Akwa Palace Hotel, the third training session of its signature program Heal by Hair.
The 65 participants in this session of Heal by Hair were selected from 520 applications from professional and self-taught hairdressers by a jury composed of the members of the Scientific Council (SC) and the Stakeholder Council (SPC) of the Bluemind Foundation. The hairdressers of the third promotion of Heal by Hair ambassadors come from the districts of Bepanda, New Bell and Brazzaville (Douala). They are owners or managers of hair salons and have at least 2 years of experience. The average age of this class is 33 years old.
For three (3) days, the 65 participants will be trained free of charge in the basics of mental health and psychological first aid. The training, enriched by the cumulative experiences of the first two (2) editions, is tailor-made, both personalized and collective. The hairdressers selected will benefit, among other things, from theoretical and historical immersion, practical collective workshops, well-being and psychological support sessions, leadership coaching, meetings with inspiring personalities. Like somatic first aid training, the Heal by Hair program will enable ambassador hairdressers to become the first link in the care chain and not mental health professionals.
READ ALSO: Marie-Alix de Putter, President of the Bluemind Foundation, awarded the prestigious 2023 Archbishop Tutu Leadership Fellowship Programme
"Through its signature program Heal by Hair, the Bluemind Foundation provides an innovative solution adapted to our local realities, to a problem that has undermined, for too long, the health, well-being and emancipation of Cameroonian women. It is a brilliant initiative that we, at the Association for the Fight Against Violence Against Women (ALVF), are happy to support", confides Mrs. Aïssa Doumara Ngatansou, founder of the ALVF and First Prize Simone Veil for the 'Equality between women and men.
The Heal by Hair training is delivered byCameroonian and international psychiatrists and mental health experts convinced that with a short training in psychological first aid, first responders can contribute to having a lasting impact on the ground. Among the speakers are :
Doctor Christian Eyoum, psychiatrist, member of the Scientific Council of Bluemind Foundation (Douala, Cameroon)
Doctor Aurore Nzesseu, psychiatrist, Laquintinie Hospital (Douala, Cameroon)
Doctor Mireille Njanjo, psychiatrist (Yaoundé, Cameroon)
Mrs. Chrissy Kuoh, ABA therapist and coordinator of the Scientific Council of the Bluemind Foundation (New York, USA)
Mrs. Nadège Biloa, clinical psychologist and psychotherapist, The House of the Psy (Douala, Cameroon)
As a reminder, the first two training sessions of the Heal by Hair program took place in Abidjan (Côte d'Ivoire), in April 2022 and January 2023. With more than 1,200 cumulative applications, these training sessions saw the certification of95 Heal by Hair mental health ambassador hairdressers who are sensitizing and supporting nearly 42,000 women a year.
"This third edition of the Heal by Hair program is, we hope, the first of a long series organized in Douala and other cities in Cameroon. This is an important moment that provides proof, on the one hand, that Heal by Hair is both a local and universal innovation, which can be implemented anywhere in sub-Saharan Africa. This shows, on the other hand, that with the support of our public and private partners, the commitment of the Heal by Hair ambassador hairdressers and the professionalism of our teams, a lasting solution can be provided for the improvement of mental health. and well-being of Africa's 66 million women in need. says Marie-Alix de Putter – president and founder of the Bluemind Foundation.
Distributed by African Media Agency on behalf of Bluemind Foundation.
ABOUT BLUEMIND FOUNDATION
Bluemind Foundation (www.bluemindfoundation.org) is an international non-governmental organization chaired by Marie-Alix de Putter, who founded it in July 2021 following the murder of her husband and her personal experience with post-traumatic stress, chronic depression, and anxiety. Our consistent message is based on a strong belief that mental health is health. With the ambition of making mental health a social, cultural, and political issue, the Bluemind Foundation's mission is to destigmatize mental health and make care accessible to all. Follow us on Twitter, Facebook, Instagram, and LinkedIn .
CONTACTS
Martin Lingom – Communications Officer
welcome@bluemindfoundation.org
Facebook : @Bluemind.Foundation
Twitter @Bluemind_Fdn
LinkedIn : @Bluemind.Foundation
#BluemindFoundation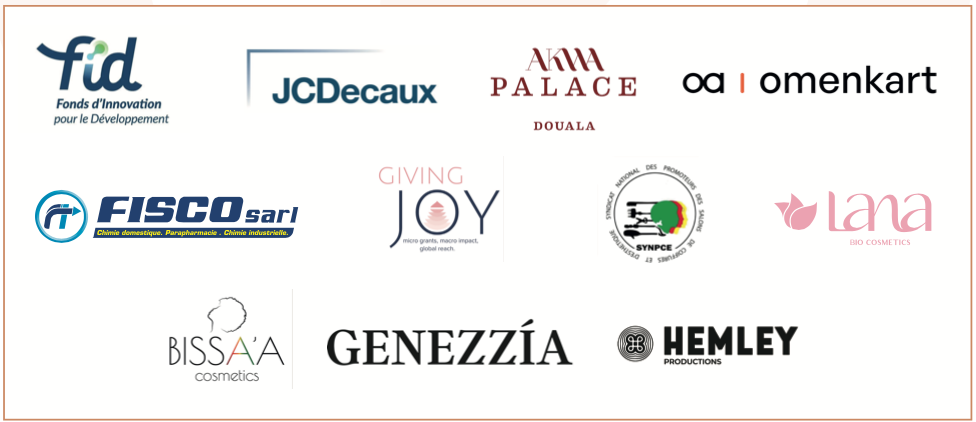 Credibility and transparency is our DNA at Prime Business Africa'. We strongly believe in the role of media as a watchdog of the society that powerfully promotes accountability and transparency in government.
By contributing to Prime Business Africa, you are helping to sustain good journalism and making sure that it remains free to all.