As part of efforts to immortalize the intellectual legacies of late Ambassador Eloho Otobo, a group of diplomats, friends and other professional colleagues are making plans to establish an academic prize in his honour at the Department of Sociology, University of Lagos.
This was revealed by former Director General, Nigeria Chamber of Commerce, Industry Mines and Agriculture (NACCIMA), Ambassador Ayoola Olukanni during a colloquium organised by Prime Business Africa (PBA) on Thursday, August 11, 2022.
Ambassador Otobo who was a carrier diplomat for over three decades, obtained a Bachelor's degree in Sociology from the University of Lagos in 1975.
Otobo who died in New York in June and was buried in July, was also a member Board of Directors of Newstide Publications, publishers of Prime Business Africa and member of the Editorial Board of the online newspaper.
Ambassador Olukanni said he has been in touch with the UniLag Sociology Department and professional colleagues to actualise that proposal.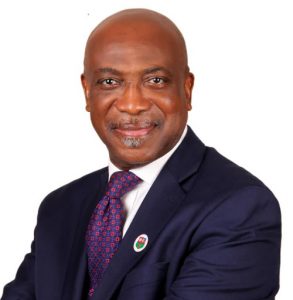 According to the diplomat, the academic prize would take the form of giving out endowments ranging from N100,000 and above to the best-performing students in the department every year as a way of celebrating Otobo's passion and commitment to academics since the school was his alma mater.
He said "a group of us is consulting that we should establish late Ambassador Eloho Otobo's   Academic Prize at the Department of Sociology, University of Lagos, his alma mater. I am in touch with the department; I know them very well. The total amount for up to five years is just N500,000, which means N100,000 will be given to the student who may be the best student in Sociology for a particular year. This is doable, and we have people who can contribute to that so that his memory can endure at a place like the university of Lagos where he had his formative years."
Olukanni who was Nigeria's High Commissioner to Australia between 2011 and 2015, noted that such a gesture would help to inspire young generations especially, students who eventually benefit from the prize to emulate his qualities and be able to do more.
He added that such would give the family and all who knew Otobo a pleasurable reminiscence of the ideals he stood for.
Also, the management of Prime Business Africa (PBA) pledged to be part of the initiative to relive the memory of Otobo. The Publisher/Editor-in-Chief of the media organisation, Dr. Marcel Mbamalu, thanked Ambassador Olukanni and his group for participating in the programme and for coming up with a such plan. Dr. Mbamalu urged Olukanni and his colleague diplomats to carry  PBA  along with every information regarding the laudable project, as Newstide Publications Limited, the parent company, would be willing to play a critical role in the process.
The PBA boss highlighted the invaluable contributions of the late diplomat in editorial matters and issues of corporate governance for effective management,  adding that his ideas and that of other members of the board have enabled the multimedia company to keep making waves since its debut.
"The intellectual bent Ambassador Otobo brings to bear on debates during Board meetings and in my personal discussions with him was unparalleled. He had often insisted on doing the right things at the right time. Otobo came across as not just a diplomat and prolific author but a great teacher and journalist, the traits that drew and endeared him to me, hence our strong professional bond since my days as News Editor at The Guardian.
"He featured on Prime Business Africas monthly SEEDS webinar as a strong voice and willing driver of change in Africa. We pray that his youthful wife and hardworking children will find solace in the great legacy which Ambassador Otobo left behind," Mbamalu had earlier said while commenting on Otobo's passing away.