Afrobeats star, David Adeleke, best known as Davido, will release his much awaited studio album, Timeless, today (Friday, March 31).
The artiste is making a return to music and also on his social media handles following the death of his three-year son, Ifeanyi on 30 October 2022.
Davido also confirmed that he has wedded his long time partner and mother of late son, Ifeanyi – Chioma Rowlands.

READ ALSO: Davido Set To Perform At 2022 World Cup Closing Ceremony 
Earlier this year in January, the couple were spotted getting their names tattooed on each other's ring fingers as words were rife that they had secretly gotten married according to Igbo customs and tradition where Chioma hails from.
"My fans grew up with me since I dropped my first song at 16 or 17 years old. My whole 20s, Nigeria grew up with me,"Davido said in an interview on Thursday.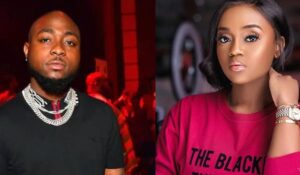 "I've never taken this kind of break, just being away I've had a lot to think about. I've had time to rest, reflect, enjoy a lot of family time, and definitely time to make music again.
"Before I went on the break, I actually had an album ready, I had a tour ready but we redid the album.
"I travelled, I'm married. A lot of different things but we're ready now to get back on the road. The album will soon be out, it's amazing and we're back on the road."
Support Investigative Journalism and Mentorship