Labour Party presidential candidate in the 2023 polls, Mr Peter Obi has commended Africa's richest man, Alhaji Aliko Dangote, for successfully completing the petroleum refinery cited in Ibeju-Lekki, Lagos.
Obi, who attended the commissioning ceremony of the refining facility in Lagos on Monday, noted that it is the "World's Largest Single Train Petroleum Refinery," and when it begins full operations, would significantly boost Nigeria's economy.
According to him, the "refinery with a capacity of 650,000 barrels of crude oil per day when operated maximally, is expected to meet Nigeria's domestic demand for petroleum products and help Nigeria to save the much-needed foreign exchange currently spent on the importation of such products.
"By supplying the surplus to the International markets, Nigeria will reposition itself as a key player in the downstream petroleum sector of the global market."
READ ALSO: Aliko Dangote Spent $18.5 billion To Build Refinery, Owes $2.7 billion Debt
Obi reiterated his call for increased private sector participation in the nation's economy, adding that such econonmic policy measure as is with the case of Dangote Petrochemical company, would facilitate the upscaling of the production capacity.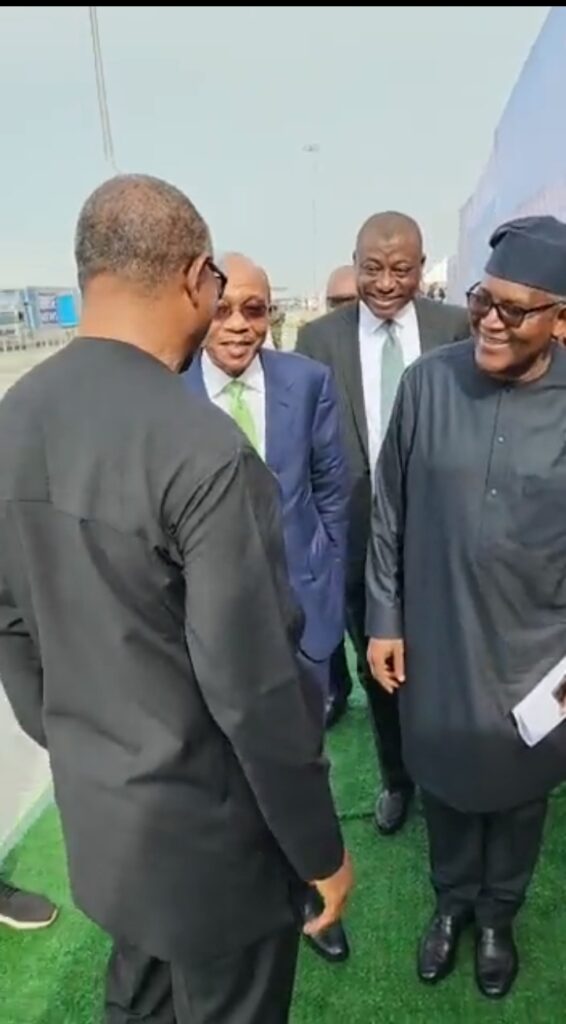 "In moving Nigeria from consumption to production, I have always argued for greater private sector participation in the economy as exemplified by the Dangote Group.
"I believe the Dangote Refinery will be very beneficial to the nation's economy.
"By moving Nigeria from a net importer to a net exporter of petroleum products, this refinery will create numerous jobs and generate needed foreign exchange inflow," Obi stated.
He said the "refinery is another milestone towards the New Nigeria, to which I am committed. That new nation will be an enabling environment for a booming private sector that will see the rise of many micro, small and medium-scale businesses that will boost the nation's economy and foster increased productivity among our people."
Support Investigative Journalism and Mentorship
Credibility and transparency is our DNA at Prime Business Africa'. We strongly believe in the role of media as a watchdog of the society that powerfully promotes accountability and transparency in government.
By contributing to Prime Business Africa, you are helping to sustain good journalism and making sure that it remains free to all.