Cristiano Ronaldo has emerged as number one on Forbes' list of the world's highest-paid athletes, and ultimately earning a place in the Guinness World Record title for the highest annual earnings for an athlete in 2023.
The feat is the Portuguese's first since 2017 and third time overall in his career.
Figures shows that in the 12 months leading up to 1 May 2023 (the date by which most sports seasons are concluded), Ronaldo is estimated to have earned $136 million (£107.5 M).
Ronaldo takes the title from 'rival' Lionel Messi, who was the highest-paid athlete of 2022 with an estimated $130 million (£103 M).
Cristiano Ronaldo received a Guinness World Record after reaching 200 international caps for Portugal.
Ronaldo made his 200th appearance for Portugal in their Euro 2024 qualifier against Iceland in June.
The 38-year-old's appearance made him the player with the most cap in international footb all.
Ronaldo's record-breaking income is comprised of $46 million (£35 M) in on-field earnings and $90 million (£68.5 M) in off-field earnings.
Following a somewhat underwhelming second spell at Manchester United, Saudi Arabian club Al Nassr signed him. He received a bumper contract which nearly doubled his salary to an estimated $75 million (£57 M).
However, his on-field earnings are dwarfed by his off-field earnings. In addition to his lifetime contract with Nike, Ronaldo also makes money through his CR7-branded merchandise.
Forbes calculates athletes' earnings based on data obtained from industry insiders, news reports and salary databases.
The on-field earnings figures include salaries, prize money and bonuses, whilst the off-field earnings are an estimate of sponsorship deals, appearance fees, memorabilia and licensing income, plus cash returns from any businesses in which the athlete has a significant interest.
They do not include interest payments or dividends from investment income, but they do account for payouts from equity stakes which athletes have sold.
Rounding out the top three highest paid athletes of 2022-23 are two other football/soccer players: Lionel Messi and Kylian Mbappé.
Messi came in second with $130 million, split evenly between $65 million in on-field earnings and $65 million in off-field earnings.
In comparison, Mbappé's on-field earnings of $100 million contribute heavily to his total of $120 million.
Support Investigative Journalism and Mentorship
Courageous Journalism of Truth,Transparency and Development is in the DNA of Prime Business Africa; By donating as little as N1000 or $1 today, you are helping to keep credible journalism and life-changing information free for all.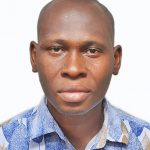 Izuchukwu Okosi is a Nigerian sports and entertainment journalist with two decades of experience in the media industry having begun his media journey in 2002 as an intern at Mundial Sports International (MSI) and Africa Independent Television (AIT), owners of Daar Communications Plc.
In October 2004, Okosi joined Complete Communications Limited, publishers of Complete Sports newspaper and Complete Football magazine as a reporter and later script writer for the Complete Sports studio.
He worked there for 13 years until October 2017.
Okosi also worked various times as Correspondent, Content creator and Editor at Sports Market International Magazine, Opera News, All Nigeria Soccer Media and Iconic Media Watch.
He also undertook freelance writing gigs for some local and international organizations.
Okosi is a member of the Actors Guild of Nigeria (AGN), Association of Movie Producers (AMP), Association of Voiceover Artistes of Nigeria (AVOA), Sports Writers Association of Nigeria (SWAN) and Nigeria Union of Journalists (NUJ).
He has been part of cast in some Nollywood movies and radio dramas including Blood Money 2, Scores To Settle, Dead End 2, Another Campus Tale and Battle Line.
Aside mainstream media and the entertainment industry, he has interests in scouting/unearthing of talents in the sports and creative sectors, exports business and property development.