Nigeria and Napoli striker Victor Osimhen's relationship with his club's fans may have been put in tatters following the Twitter rants that has been exchanged between both parties.
Osimhen was named in Nigeria's 2021 Africa Cup of Nations team but was eventually dropped by the Nigeria Football Federation after he tested positive for Covid-19 whilst on a visit to Nigeria.
Osimhen only returned to training following his comeback from a facial injury that required an operation but his club deemed his desire to play at the AFCON as being too hasty and inappropriate.
The striker remains unavailable for the Partenopei and is letting loose with a series of cheeky messages on social media, many of them in the Nigerian Pidgin slang.
A Napoli fan became irritated with the stream of consciousness and wrote: "You should understand before writing idiotic things, you are a Serie A player followed by so many, use your brain and think before writing this silliness."
Osimhen was unimpressed with the review of his social media approach and replied in Italian.
"You are very silly, why don't you report me to the police?"
It was accompanied by a middle finger emoji.
This further annoyed other Napoli fans, including one who exaggeratedly suggested Osimhen "only played six games in two years and he's here telling the fans to get stuffed…"
Osimhen was replaced by Peter Olayinka in the revised final 28-man squad that was submitted to the Confederation of African Football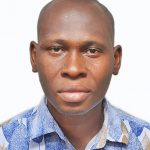 Izuchukwu Okosi is a Nigerian sports and entertainment journalist with two decades of experience in the media industry having begun his media journey in 2002 as an intern at Mundial Sports International (MSI) and Africa Independent Television (AIT), owners of Daar Communications Plc.
In October 2004, Okosi joined Complete Communications Limited, publishers of Complete Sports newspaper and Complete Football magazine as a reporter and later script writer for the Complete Sports studio.
He worked there for 13 years until October 2017.
Okosi also worked various times as Correspondent, Content creator and Editor at Sports Market International Magazine, Opera News, All Nigeria Soccer Media and Iconic Media Watch.
He also undertook freelance writing gigs for some local and international organizations.
Okosi is a member of the Actors Guild of Nigeria (AGN), Association of Movie Producers (AMP), Association of Voiceover Artistes of Nigeria (AVOA), Sports Writers Association of Nigeria (SWAN) and Nigeria Union of Journalists (NUJ).
He has been part of cast in some Nollywood movies and radio dramas including Blood Money 2, Scores To Settle, Dead End 2, Another Campus Tale and Battle Line.
Aside mainstream media and the entertainment industry, he has interests in scouting/unearthing of talents in the sports and creative sectors, exports business and property development.