By Victor Ezeja & Kayode Shopekan
FOLLOWING the disruptions caused by COVID-19 lockdown restrictions on businesses across the world, economic experts have advised on measures to build resilience by SMEs in African nations.
The experts who made the assertion during the 4th edition of Prime Business Africa's Socio-Economic Entrepreneurship Development Series (SEEDS) which was held on Tuesday, October 26, 2021, noted that Covid-19 came with many challenges and also many opportunities, which if exploited could help grow the economies of the African nations.
Speaking on the theme of the webinar which was "COVID-19: Business and Economic Recovery in Africa", former Director-General, Lagos Chamber of Commerce and Industry (LCCI), Dr Muda Yusuf made a case for building business resilience to stave off shocks caused by the pandemic restrictions.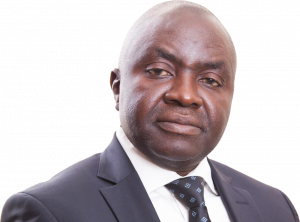 Yusuf who is currently the Chief Executive Officer of the Centre for the Promotion of Private Enterprise (CPPE), said the pandemic triggered shocks in many countries across the world in the form of supply value chain disruptions, exchange rate volatility, oil price volatility, inflation, trade and tax policy shocks, which apart from country level, equally had a great impact on local businesses/SMEs.
The macroeconomic expert said there are opportunities and measures that businesses can exploit to overcome bad outcomes arising from the pandemic.
Speaking on what government can do to enhance economic recovery, Yusuf emphasised the need to improve on infrastructure and policy systems that support economic growth. In Nigeria for instance, he pointed out that there is a dysfunctional exchange rate system that discourages investment in the economy, blaming it on policy problems.
On how to build business resilience in the post-corona virus pandemic, he said businesses should leverage technology (especially digital technology) for business operations, do a review of business models to be in line with consumer preferences and spending, review non-revenue generating areas of business, ensure proper communication and collaboration in management, and constantly be being abreast of macro picture of the business environment,
He also suggested exploring opportunities for new business growth in line with the new vista of societal changes brought by the pandemic.
On his part, Professor of Political Economy and founder of Centre for Values in Leadership, Pat Utomi, said despite the economic disruptions posed by the pandemic, he believes that it also challenged people especially African entrepreneurs to adopt new opportunities.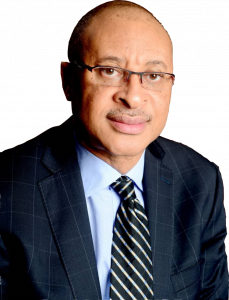 He stated that the pandemic should be a big lesson to African countries who are heavily dependent on importation as it showed how China has dominated the global supply value chain and how disruption of supply threw the dependent countries into crisis.
He pointed out that there is literally non-existent intra-African trade as a result of poor industrialization and stressed the need for the emergence of local companies that can manufacture products to meet both local demands and also for export to cushion the effect of dependence on imports.
Speaking on the failure of the government, both Utomi and Yusuf blamed the government for not giving tangible support to SMEs during the pandemic which was unlike other countries in the developed world.