President Ruto of Kenya extends an invitation to youth across Africa and throughout the Diaspora to join the virtual event.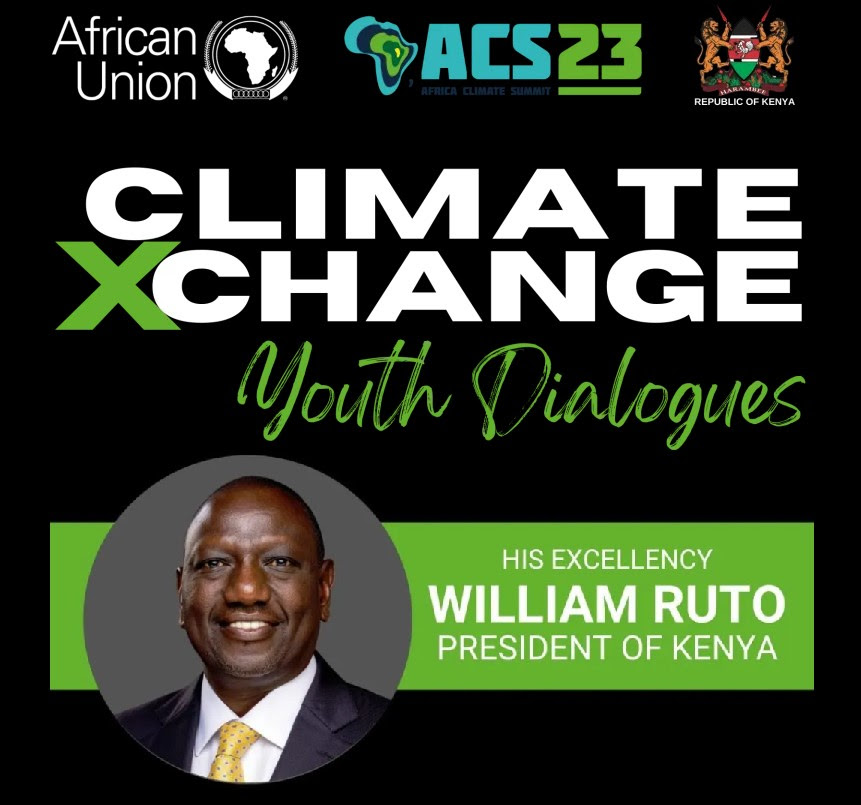 NAIROBI, Kenya, August 17, 2023 -/African Media Agency(AMA)/- In a landmark initiative, H.E. President William Ruto of the Republic of Kenya will spearhead a conversation on the urgent matter of climate change. Coinciding with the Africa Climate Summit 2023 in Nairobi, President Ruto will participate in a unique virtual event hosted by Africa.com, emphasizing the importance of including the youth in such vital discussions.
"Climate XChange:Youth Dialogues" promises to be a vibrant event where young participants from across Africa and the Diaspora can pose questions and share their insights directly with President Ruto. The dialogue symbolizes President Ruto's dedication to an inclusive approach in policy-making, where the youth, being central to Africa's future, have a significant role to play.
Teresa Clarke, CEO of Africa.com, expressed her enthusiasm about the collaboration: "We're incredibly proud to host this pivotal conversation. The youth represent not just the future of Africa, but its present. By providing them with a platform to engage directly with leaders like President Ruto, we are ensuring that their voices play a central role in shaping the continent's response to climate change."
During the session, President Ruto will explore Kenya's climate initiatives and articulate his vision for a greener continent. The virtual platform ensures accessibility and inclusivity, enabling young voices from every corner of Africa to participate and collaborate.
Event Details
– Event: Climate XChange:Youth Dialogues with President Ruto
– Date: Wednesday, August 30, 2023
– Time: 4:00 PM East Africa Time (Check your time zone here)
– Platform: Africa.com
– Registration: https://events.africa.com/
The Africa Climate Summit 2023, hosted in Nairobi, is expected to be a watershed moment in the continent's battle against climate change. The inclusion of a dedicated youth-focused dialogue with President Ruto, virtually facilitated by Africa.com, ensures that the event will resonate with generations to come.
Distributed by African Media Agency (AMA) on behalf of Africa.com.
About Africa.com:
Africa.com is a leading digital media company providing business, political, and cultural news and information about Africa to a global audience.
Media representatives keen on covering the event can contact Africa.com for access and additional details.
Susan Gitau | Media Manager, Africa.com | Email: susan.gitau@africa.com | Phone: +254 722 510671
Source : African Media Agency (AMA)