Sean Combs, popularly known as P. Diddy, and singer Cassie have swiftly reached a settlement just one day after Cassie filed a lawsuit accusing the hip-hop mogul of rape and a litany of instances of physical abuse.
The announcement, made on a Friday evening, brought an end to what could have been a protracted and potentially embarrassing legal battle.
While the terms of the settlement remain undisclosed, both parties expressed their desire to resolve the matter amicably. Cassie, whose full name is Casandra Ventura, released a statement expressing gratitude for the support from her family, fans, and lawyers. Combs, in his statement, extended well wishes to Cassie and her family, signing off with a simple, "Love."
READ ALSO:'Surviving Diddy' Trends On Twitter Following Abuse Allegations
For Combs, the settlement averts the prospect of a prolonged and potentially damaging legal discovery process, during which sensitive evidence could become public, and a trial might have taken place.
On the other hand, Cassie avoids a cross-examination by Combs's legal team after already making her accusations public through the initial complaint.
Cassie And Diddy's Lawsuit
The lawsuit, filed in Federal District Court in Manhattan, detailed a decade-long relationship between Cassie and Combs, who she signed within 2005 when she was 19.
The allegations ranged from physical abuse to controlling behaviour and included a disturbing claim of rape. Combs's attorney, Ben Brafman, vehemently denied these allegations.
According to Cassie's lawsuit, Combs subjected her to repeated beatings, leaving her bloodied and bruised. Allegedly, employees would take her to hotel rooms for days to recover out of the public eye.
READ ALSO:Diddy Faces NYPD Investigation Amid Abuse Allegations
Perhaps the most disturbing claim involved Cassie being coerced into participating in sexual encounters with male prostitutes while Combs watched, masturbated, and recorded videos, referring to these incidents as "freak offs."
The suit also alleged that Combs exercised complete control over every aspect of Cassie's life, from financial support for her homes, car, and clothes to access to her personal medical records. Cassie claimed she never went to the police out of fear that it would provide Combs with another excuse to harm her.
The recent settlement, however, may have lasting repercussions on Combs's reputation and legacy. In the wake of Cassie's lawsuit, past allegations of violence and abuse resurfaced, and various musicians publicly expressed support for Cassie.
Despite receiving accolades such as a lifetime achievement honour at the BET Awards and the global icon award at MTV's Video Music Awards, Combs faces the challenge of repairing the damage to his public image.
In response to the settlement, Douglas Wigdor, a lawyer for Cassie, commended her for the strength to go public with the lawsuit, adding a layer of complexity to the already intense scrutiny surrounding this high-profile case.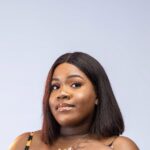 Somto is an Entertainment Reporter with a passion for uncovering the latest stories in the world of entertainment. As a dedicated journalist, Somto delivers in-depth reporting, exclusive interviews, and breaking news coverage.
She covers a wide range of topics, from celebrity interviews to industry trends and film reviews.
As an Entertainment Reporter for Prime Business Africa, She continues to provide comprehensive and insightful coverage of the entertainment industry, offering readers an insider's perspective on the latest developments and trends. She is a trusted source for breaking news, exclusive interviews, and thought-provoking analyses.
Somto is dedicated to providing valuable information and entertainment to her audience while upholding the highest standards of journalistic integrity.
Follow Somto on social media:
LinkedIn: Somtochukwu Bisina
#EntertainmentReporter #MediaProfessional #Journalism