Cardiff Football Club's appeal against paying Nantes the first instalment of late Emiliano Sala's transfer fee will go before the Court of Arbitration for Sport in a two-day hearing from today (Thursday) but a swift resolution is not expected according to reports monitored in the English media.
The Argentine striker died in January 2019 when the plane he was travelling in from France to the UK crashed in the English Channel.
Sala was joining Cardiff, then a Premier League club, in a £15million switch from the French Ligue 1 side.
The two clubs have been in dispute over fee payments, with Cardiff insisting that they were not liable for the full amount because Sala was not officially their player when he died.
World governing body FIFA ruled in September 2019 that Cardiff must pay for Sala, including annual interest – and if they did not, the club would be subject to a transfer embargo.
That sanction, though, is suspended pending the outcome of the Court of Arbitration (CAS) appeal against paying the first instalment of 6million euros (£5.12m).
The full fee payable for Sala was 17m euros (£14.5m), plus additional bonuses, according to the FIFA documents, which found all the terms within the transfer agreement between Cardiff and Nantes had been fulfilled.
At the time of FIFA's ruling, Nantes' club lawyers issued a statement highlighting that 'the legal security of the commitments made by clubs in the context of player transfers must be respected'.
In confirming their intention to appeal, Cardiff said FIFA had reached its conclusion 'on a narrow aspect of the overall dispute' and there 'remains clear evidence that the transfer agreement was never completed in accordance with multiple contractual requirements which were requested by Nantes, thereby rendering it null and void.'
A final decision on what are likely to be complex legal arguments is not expected to be announced for some time.
In line with regular CAS practice, only the parties and the members of the arbitration panel will take part in the hearing. There will be no access granted to third parties, either in-person or remotely.
Following arguments put forward by the parties, the panel will then deliberate and prepare its decision, which will be issued 'at a later date', the CAS confirmed.
Support Investigative Journalism and Mentorship
Courageous Journalism of Truth,Transparency and Development is in the DNA of Prime Business Africa; By donating as little as N1000 or $1 today, you are helping to keep credible journalism and life-changing information free for all.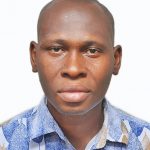 Izuchukwu Okosi is a Nigerian sports and entertainment journalist with two decades of experience in the media industry having begun his media journey in 2002 as an intern at Mundial Sports International (MSI) and Africa Independent Television (AIT), owners of Daar Communications Plc.
In October 2004, Okosi joined Complete Communications Limited, publishers of Complete Sports newspaper and Complete Football magazine as a reporter and later script writer for the Complete Sports studio.
He worked there for 13 years until October 2017.
Okosi also worked various times as Correspondent, Content creator and Editor at Sports Market International Magazine, Opera News, All Nigeria Soccer Media and Iconic Media Watch.
He also undertook freelance writing gigs for some local and international organizations.
Okosi is a member of the Actors Guild of Nigeria (AGN), Association of Movie Producers (AMP), Association of Voiceover Artistes of Nigeria (AVOA), Sports Writers Association of Nigeria (SWAN) and Nigeria Union of Journalists (NUJ).
He has been part of cast in some Nollywood movies and radio dramas including Blood Money 2, Scores To Settle, Dead End 2, Another Campus Tale and Battle Line.
Aside mainstream media and the entertainment industry, he has interests in scouting/unearthing of talents in the sports and creative sectors, exports business and property development.