Bianca Ojukwu, the former Nigerian envoy to the Kingdom of Spain and Wife of late Igbo leader and Biafran warlord, Dim Chukwuemeka Odumegwu Ojukwu  has called on Nigerians of  the  Igbo race to come under a common front to pursue their political interests and emancipate themselves from years of marginalization and discrimination.
She said only a united front would enable the Igbo people  make an emphatic political statement in Nigeria.
READ ALSO: Bianca Gives Reason For Slapping Ex-governor Obiano's Wife 
Amb. Ojukwu spoke in Minnesota, United States of America (USA) during the 2022 Igbofest recently hosted by the Umunne Cultural Association, Minnesota, where she was the special guest of honor following the declaration of August 13 as Igbo Day by the Governor of the State, Mr. Tim Walz.
"We must unite to achieve our common goal", Amb. Ojukwu said adding that "we, as an ethnic group, have been denied the presidency of Nigeria for so long. However, we cannot make progress by becoming internally divided, with some of our major stakeholders working against our collective interests."
She warned that Igbo people "must not box ourselves into a corner. We must continue to build pragmatic partnerships and anchor our aspirations on strategic engagements, alliances, and negotiations which, while tapping into our collective goodwill and progressive agenda, will advance our political interests.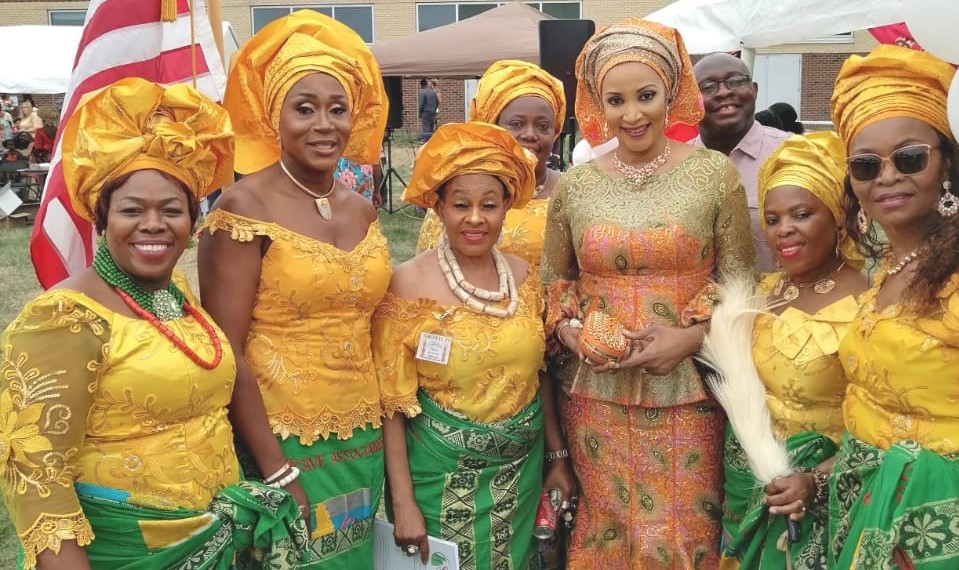 Commending her hosts for constantly updating themselves with happenings in Igboland, Amb. Ojukwu who said "I know you are concerned about what is happening at home" further called for the sustenance of the culture and traditions of the Igbo people.
She said the Igbo people cannot abandon their culture and urged that Igbo cultural norms be religiously transmitted to the growing generation of Igbo people.
Paying tribute to the giant strides of Igbo people in Minnesota, Bianca Ojukwu enjoined them to continue to promote the noble traditions and culture that have helped shape their worldview whilst always striving to transmit the same to their offspring.
"Our cultural heritage is what shapes our sense of identity as a people, in addition to promoting social cohesion and most importantly, creates a sense of belonging and collective pride in the norms and traditions which our ancestors bequeathed us",  she said.
Also speaking, the chairman of the event, Chief Elvis Abanonu, a lawyer, said the survival of any society, or culture, is solely dependent on the passage of its norms and principles to the next generation.
According to him, the 2022 Igbofest "speaks to our intent of getting the next generation ready to take over the mantle of leadership".
He praised Bianca Ojukwu for honouring Igbo people in Minnesota with her presence at the well-attended festival which had the state's senator, mayor, city officials, and other dignitaries in attendance.
In his speech, after that of Biaca Ojukwu, the President of Umunne Cultural Association, Dr. Jane Nwaudo, noted that the association has made significant changes in its philosophical principles by encouraging collaborative efforts with other entities in the community, and as a body of individuals focused on cultural heritage legacy, continued to strengthen the link with a new generation of Igbo youths born and raised in the United States of America.
"To this end, the association has continued to empower our youth financially through offering scholarships to high school graduates, promoting cultural activities and pageants to instill greater self-esteem and pride in their identity", she said.
The 2022 Igbofest was a showcase of the best of Igbo culture, featuring masquerades, cultural dances, and performances, Igbo sporting activities, language debates, culinary contests, pageants and replication of Igbo customary rites for a new generation of Igbo youth.
The weeklong festival was aimed at fostering a deeper connection to their primordial homeland and presenting them with opportunities to learn more about the Igbo culture.
Minnesota has become a melting pot of cultures for foreigners and immigrants from all over the world with diverse cultural backgrounds with thousands of Igbo residents like Bianca Ojukwu, many of whom have lived in the state for over 45 years