Real Madrid striker, Karim Benzema on Wednesday, November 24, was found guilty of complicity in attempted rape blackmail involving a former teammate and has been handed a one-year suspended prison sentence and an $84,000 fine.
A French court gave the judgement today (Wednesday) after he was found guilty of blackmailing his former France teammate Mathieu Valbuena with a sex tape.
However Benzema's lawyer has announced that the striker of Algerian descent will appeal the decision:
"It was clearly shown by the tribunal that Karim Benzema wasn't aware of any plans beforehand. We're quite stunned by this judgement. It requires appeal. He'll be found innocent upon appeal."
The sentence was tougher than that sought by prosecutors against the 33-year-old star over the 2015 extortion attempt, which led Benzema to be cast out of the France team for five-and-a-half years.
Benzema was not in court in the Paris suburb of Versailles for the verdict, which comes hours before Real Madrid take on Sheriff Tiraspol in a Champions League game in Moldova Wednesday (tonight).
The core Lyon star was not accused of being behind the extortion attempt but rather of conspiring with the suspected blackmailers by putting pressure on his old friend Valbuena to pay them off.
The court ruled that he had "implicated himself personally, through subterfuge and lies, to convince his team-mate to submit to the blackmail."
It added that he had shown "no kindness towards Valbuena", as he had claimed, "just the opposite" and had even appeared to take pleasure in his fellow player's demise.
The striker who is one of the nominees for the FIFA Best Player award will contest the ruling as his defence team immediately announced plans for an appeal.
Speaking to reporters at the courthouse, one of his lawyers, Sylvain Cormier, said he was "stunned" by the sentence which he called "very severe, unfair and unfounded".
A second lawyer, Antoine Vey, said that Benzema, who did not attend his trial, would "come and explain himself" when the case went to an appeal.
The prosecution had called for Benzema to be given a 10-month suspended sentence.
Benzema was one of five people that faced trial over the unsuccessful attempt to blackmail Valbuena with a sexually explicit video stolen from his phone.
Credibility and transparency is our DNA at Prime Business Africa'. We strongly believe in the role of media as a watchdog of the society that powerfully promotes accountability and transparency in government.
By contributing to Prime Business Africa, you are helping to sustain good journalism and making sure that it remains free to all.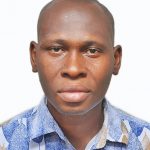 Izuchukwu Okosi is a Nigerian sports and entertainment journalist with two decades of experience in the media industry having begun his media journey in 2002 as an intern at Mundial Sports International (MSI) and Africa Independent Television (AIT), owners of Daar Communications Plc.
In October 2004, Okosi joined Complete Communications Limited, publishers of Complete Sports newspaper and Complete Football magazine as a reporter and later script writer for the Complete Sports studio.
He worked there for 13 years until October 2017.
Okosi also worked various times as Correspondent, Content creator and Editor at Sports Market International Magazine, Opera News, All Nigeria Soccer Media and Iconic Media Watch.
He also undertook freelance writing gigs for some local and international organizations.
Okosi is a member of the Actors Guild of Nigeria (AGN), Association of Movie Producers (AMP), Association of Voiceover Artistes of Nigeria (AVOA), Sports Writers Association of Nigeria (SWAN) and Nigeria Union of Journalists (NUJ).
He has been part of cast in some Nollywood movies and radio dramas including Blood Money 2, Scores To Settle, Dead End 2, Another Campus Tale and Battle Line.
Aside mainstream media and the entertainment industry, he has interests in scouting/unearthing of talents in the sports and creative sectors, exports business and property development.