Despite the COVID-19 pandemic which disrupted socio-economic activities worldwide between 2019 and 2020, a new report on beer sector economic impact reveals that the gross value added to global GDP in 2019 amounted to $555 billion and supported an estimated 23 million jobs.
The report titled "Global Beer Sector Economic Footprint," authored by Oxford Economics and commissioned by World Wide Brewing Alliance (WBA), was released on 10th February, 2022.
The researchers assessed the beer sector across 70 countries covering 89 per cent of beer sold worldwide by volume. The analysis spanned through all aspects of the beer value chain, from brewers, distributors, retailers, and the hospitality industry to the suppliers that each relies on.
The report found that the beer industry also helped to generate $262 billion in government tax revenue in the 70 countries studied. It also indicated that 1 in every 110 jobs in the world is linked through direct, indirect, or induced impact channels, to the beer sector.
During a webinar to discuss the report's findings on Thursday, March 3, 2022, President and CEO of WBA, Justin Kissinger said it is the first-ever worldwide report to take a holistic assessment of the beer industry's global economic impact.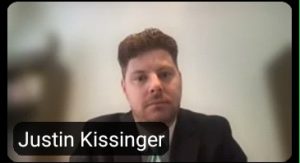 Kissinger said, "What is apparent from the report is the positive role that beer plays in the economy. We have learned things we suspected, but never previously had data to verify: brewing is a highly productive activity, with spillovers of human capital into the wider economy.
It underpins jobs and GDP throughout local communities both upstream and downstream."
He further noted that beer is a local business with global reach and relevance, as it remains close to agricultural root, while depending on local storage and distribution to get to consumers.
Kissinger added that while the impact of beer industry is significant everywhere, "it is greatest in lower income countries where development is so important to rising incomes."
While highlighting the positive role that beer plays in social development, the WBA CEO stated that when COVID-19 pandemic struck, causing unprecedented disruption in global economy, it became apparent how central the role of brewers in every economy is and to the success of the communities where they operate.
Speaking further on the implication of the report on their mission as briewers in the Post-COVID period, Kissinger said, "At a moment when the global economy seems to be on the cusp of recovering, 'Beer's Global Economic Footprint' highlights our potential to invigorate the economy through our core work. Brewers aren't just building back. We have the ambition to build forward. Our aim is to leverage our role as brewers, employers, and as partners, to continue to responsibly contribute to our communities and society. This report strengthens the foundation to move that vision forward."
He thanked everyone in the WBA who made the achievement possible.
According to the report, the beer sector supported 0.8 per cent of GDP across the 70 countries or $1 for every $131 of GDP generated in these economies in 2019. "To put that in context, beer sector's GVA contribution to global GDP is comparable with Belgium's economy in 2019 ($533 billion) and the number of jobs supported is equal to the entire Italian labour force (23 million people)," the report revealed.
In terms of the direct impact of brewers' spending, the report noted that they spent an estimated $118 billion on buying goods and services from small, medium, and large businesses across the globe in 2019. On the indirect impact of brewers' spending with other supported businesses, the report stated an estimated $108 billion in 2019.
Looking at the economic impact of the beer sector downstream value chain (i.e. beer distributors, retailers, and hospitality firms, the report found that it had a total contribution of $305 billion which accounted for 55 per cent of the beer's total GDP impact.
Representing 88 per cent of world beer production, WBA is an organisation that involves brewers and brewing trade associations, with the goal of sharing knowledge of global best practices amongst brewers and stakeholders in a way that equally promotes social responsibility in terms of promoting idea of moderate beer consumption, addressing alcohol abuse by adults, and monitors issues of global interest to the brewing sector. It covers brewery sectors in Australia, Brazil, Canada, Europe, Japan, Korea, Latin America, New Zealand, Nigeria and the United States of America.
Also speaking at the webinar, Brandy Rand the Chief operating officer, America's International Wine and Spirit Record (IWSR) drinks and market analysis, who spoke about beer growth levels pre and post-pandemic, stated that despite a significant setback due to the COVID-19 pandemic, their analysis shows that beer has been able to consistently grow volume share over the past five years in most countries. She displayed a chat of performance of the alcoholic beverage over ten years, which showed that pre-pandemic, there had been modest but steady growth across 160 markets.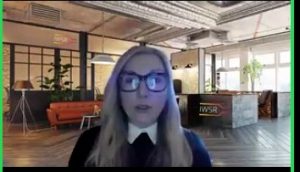 Adrian Cooper, CEO, Oxford Economics, said the beer sector was severely hit by the pandemic leading to decline in sales as witnessed in 2020.
He noted that it was the first time that beer sector contribution to global economy was calculated, and thanked WBA for sponsoring the research.
Cooper noted that the implication of the research findings is that the beer sector is well placed to make significant contributions to global economic recovery after the pandemic through contributing to GDP, jobs, and government revenues globally.
Advancing reasons the beer sector has that potential to contribute to global economic recovery, Cooper said:
"In 2019, the beer sector's economic contribution to global GDP was substantial; before the Covid-19 pandemic started, the beer sector was growing at a sustained rate; the economic significance of the beer sector is larger in faster-growing economies; from agriculture to distribution, retail and hospitality, the beer sector triggers substantial economic activity."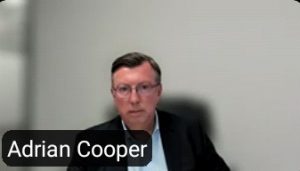 According to him, some of the interesting insights that emerged from the study are that "Brewers are very productive business; beer industry supply chain impacts ripple around the world generating large economic impacts; the beer sector's economic contribution is significantly higher in low-income and lower middle-income countries."