Temporary resolution has been made regarding the price of Aviation fuel after the Nigeria National Petroleum Corporation (NNPC), Airline operators, oil marketers and other stakeholders rose from a meeting that focused on the hike in price and shortage of Jet A1 aviation fuel reports Prime Business Africa.
The price of aviation fuel has been pegged at N500 per litre in the interim and is expected to run at least for 72 hours pending the determination of a substantive price.
The Group Managing Director of the NNPC Ltd, Mele Kyari announced the outcome of the meeting with a not-too positive news for air passengers who may now have to pay the sum of N85, 000 for air ticket per seat.
The price hike in fares is a direct consequence of the licenses to airline operators to import aviation fuel as requested by the Chairman of Air Peace, Allen Onyema.
The deputy speaker of the House of Representatives, Ahmed Idris Wase however pleaded with the stakeholders to resolve the issue and reduce the sufferings of aviation passengers in the country.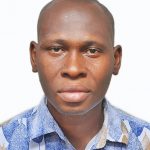 Izuchukwu Okosi is a Nigerian sports and entertainment journalist with two decades of experience in the media industry having begun his media journey in 2002 as an intern at Mundial Sports International (MSI) and Africa Independent Television (AIT), owners of Daar Communications Plc.
In October 2004, Okosi joined Complete Communications Limited, publishers of Complete Sports newspaper and Complete Football magazine as a reporter and later script writer for the Complete Sports studio.
He worked there for 13 years until October 2017.
Okosi also worked various times as Correspondent, Content creator and Editor at Sports Market International Magazine, Opera News, All Nigeria Soccer Media and Iconic Media Watch.
He also undertook freelance writing gigs for some local and international organizations.
Okosi is a member of the Actors Guild of Nigeria (AGN), Association of Movie Producers (AMP), Association of Voiceover Artistes of Nigeria (AVOA), Sports Writers Association of Nigeria (SWAN) and Nigeria Union of Journalists (NUJ).
He has been part of cast in some Nollywood movies and radio dramas including Blood Money 2, Scores To Settle, Dead End 2, Another Campus Tale and Battle Line.
Aside mainstream media and the entertainment industry, he has interests in scouting/unearthing of talents in the sports and creative sectors, exports business and property development.