Asian markets surged on Tuesday, brimming with optimism as investors awaited developments including a long-anticipated U.S.-China summit and upcoming economic data releases.
The market witnessed varied movements, with Japan's Nikkei 225 ascending by 0.5% and Australia's S&P/ASX 200 advancing 0.6%, while Hong Kong's Hang Seng declined by 0.4%.
According to Stephen Innes, managing partner at SPI Asset Management, "Asian stocks gained ground as investors awaited U.S. inflation figures, hoping to confirm that interest rates have peaked." Innes' remarks encapsulated the sentiment prevailing among investors anticipating the U.S. inflation report due on Tuesday, expected to shed light on the current economic trajectory.
READ ALSO: How China's Slowing Economy Drags Nigeria's – IMF
The much-awaited meeting between Chinese leader Xi Jinping and President Joe Biden, scheduled on the sidelines of a Pacific Rim summit, adds to the hunger. The encounter between the world's largest economies' leaders is anticipated to provide crucial insights into the future of global trade dynamics.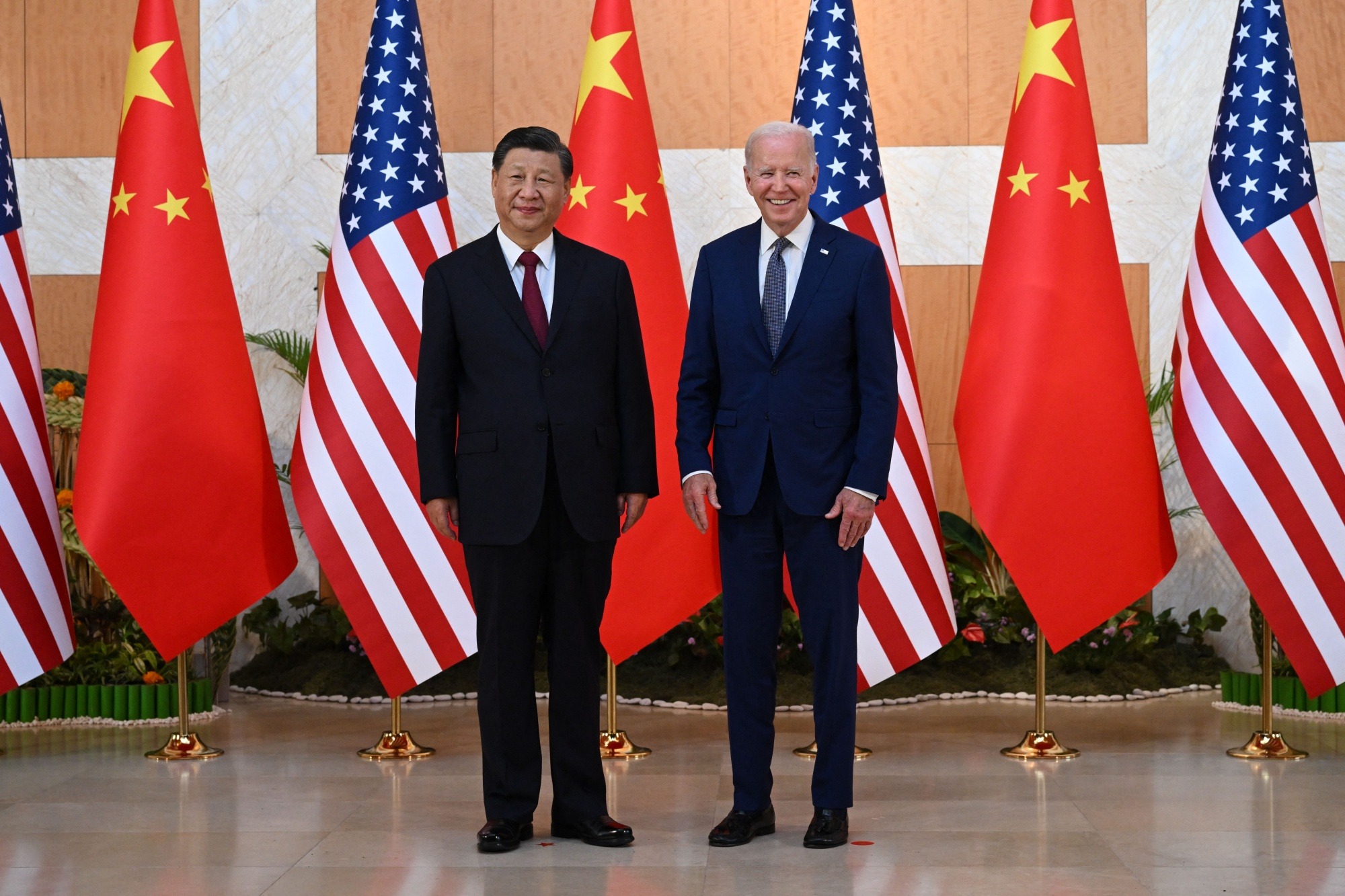 Wall Street saw a mixed finish on Monday, setting the stage for an eventful week. While the profit reporting season is winding down, attention remains riveted on looming reports from major companies like Target, TJX, and Walmart, which might offer insights into upcoming market trends.
Amidst these market movements, Federal Reserve Chair Jerome Powell's recent remarks on inflation and rate hikes influence investor sentiment. The hope for many is that a downtrend in inflation likely reflected in the impending report, might alleviate concerns, hastening the timeline for rate cuts.
According to APnews, Despite these positive market sentiments, concerns loom over the bond market, with the yield on the 10-year Treasury remaining at 4.63%.
High rates and yields have impacted various investments, particularly technology and high-growth companies, reflected in the dip of some Big Tech stocks on the S&P 500.
The news of Moody's considering a possible downgrade to the "AAA" rating for U.S. government debt further added to market jitters, highlighting the impact of rising interest rates and political discord in Congress.
In commodity trading, U.S. crude oil added 16 cents to $78.42 a barrel, while Brent crude rose to $82.69 a barrel. Meanwhile, in currency markets, the U.S. dollar maintained stability against the Japanese yen while the euro slipped marginally.
The markets continue to brace themselves for events and data releases that could shape the economic landscape and influence investment strategies in the coming days.
Support Investigative Journalism and Mentorship
Courageous Journalism of Truth,Transparency and Development is in the DNA of Prime Business Africa; By donating as little as N1000 or $1 today, you are helping to keep credible journalism and life-changing information free for all.