Asake, Nigerian singer-songwriter, unveils the much-anticipated "Lonely At The Top (Remix)," featuring American singer-songwriter, H.E.R.
This latest release not only showcases Asake's exceptional musical prowess but also reflects his artistic evolution. The track, destined to be a fan favourite, combines mesmerizing melodies and captivating lyrics.
READ ALSO:Rema Makes History As Youngest African Artist To Sell Out O2 Arena
What sets "Lonely At The Top (Remix)" apart is the soulful contribution of the incredibly talented H.E.R., whose vocals harmonize seamlessly with Asake's distinctive style, creating a collaboration that is both harmonious and impactful.
READ ALSO:Major Highlights From Asake 02 Arena Show
Creating the magic behind the scenes, is music producer BlaiseBeatz, renowned for crafting amazing beats and memorable melodies. His top-notch production elevates the overall quality of the track.
For Asake enthusiasts and music lovers alike, "Lonely At The Top (Remix)" is a must-listen. Don't miss the chance to immerse yourself in the enchanting collaboration between Asake and H.E.R.
Listen Here: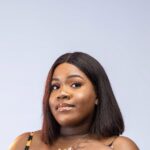 Somto is an Entertainment Reporter with a passion for uncovering the latest stories in the world of entertainment. As a dedicated journalist, Somto delivers in-depth reporting, exclusive interviews, and breaking news coverage.
She covers a wide range of topics, from celebrity interviews to industry trends and film reviews.
As an Entertainment Reporter for Prime Business Africa, She continues to provide comprehensive and insightful coverage of the entertainment industry, offering readers an insider's perspective on the latest developments and trends. She is a trusted source for breaking news, exclusive interviews, and thought-provoking analyses.
Somto is dedicated to providing valuable information and entertainment to her audience while upholding the highest standards of journalistic integrity.
Follow Somto on social media:
LinkedIn: Somtochukwu Bisina
#EntertainmentReporter #MediaProfessional #Journalism