Prime Business Africa authoritatively reports that members of Progressives Governors Forum (PGF) are on their way to meet with the National Working Committee  (NWC) of the party in respect of the Chairman Abdullahi Adamu's announcement of  Senator Ahmed Lawan as consensus candidate for Nigeria's presidency in 2023.
Led by  Kebbi State Governor Abubakar Atiku Bagudu, the governors are vehemently opposed to emergence of a northern candidate.
Three senior members of the APC's NWC confirmed this to Prime Business Africa in Abuja. " As we speak, members of the Progressive Governors Forum are on their way to the National Secretariat to meet with the NWC to prove to Nigerians that the Chairman of the party Abdullahi Adamu is on his own and did not represent the position of the NWC on the issue of naming who would be  our presidential candidate,"  a high-profile member of the NWC told PBA on Monday evening.
"Ahmed Lawan is not and cannot be the consensus candidate of our great party," another  senior member of the NWC told our correspondent.
This multimedia organisation had exclusively reported that the NWC of the APC have rejected an offer of $50,000 made to each of them to accept Ahmad Lawan as the party's consensus presidential candidate for the 2023 general election.
APC national chairman, Senator Adamu had called a meeting of NWC by 1pm on Monday in Abuja.
Sources privy to the meeting informed Prime Business Africa  in Abuja that Adamu told the NWC members that President Muhammadu Buhari had endorsed Ahmed Lawan as presidential candidate of the party.
The NWC members was said to have  opposed the decision, saying it couldn't have been true given what the northern governors had said that power should shift to the South and the response of the southern governors in that regard.
In reaction to that also the NWC members said that given what President Buhari had said in respect of the positions of both northern and southern governors it could have been a case of name-dropping.
The 22 APC governors from northern and southern regions of the country were said to have also opposed the move as it's against their position on emergence of presidential candidate.
The 11 northern APC governors had on Saturday night after their meeting, issued a statement declaring their resolution that the party should zone it's selection of presidential candidate for the 2023 election to the south.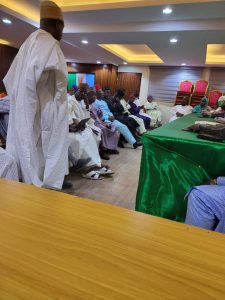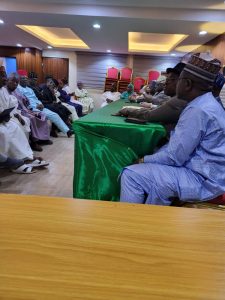 President Buhari has, however distanced himself from the said endorsement, declaring that he has anointed no one and there shall be no imposition of candidate on the party members.