THE wife of the Ondo State Governor, Mrs Betty Anyanwu-Akeredolu, has disclosed that no fewer than 1,500 girls are being trained on basic ICT and life enhancing skills in Imo and Ondo states.
Anyanwu-Akeredolu made the disclosure at the awards and dinner night of the 2021 Engineering Conference and Annual General Meeting of the Nigerian Society of Engineers (NSE), Bwari branch on Saturday in Abuja.
The Ondo First Lady stated that the girls would also be taught solar panel construction and  installation among others.
"I am glad to inform you that as we speak, our annual Bemore Empowered Initiative summer boot camp, a programme that aims to mainstream gender into ICT and solar renewable energy fields, is ongoing in Imo.
"While Ondo version is set to kick start in September. This year's programme marks the second edition of the Bemore Empowered Initiative in Imo and the 4th edition in Ondo. At the end of the 2021 edition, no fewer than 1,500 girls will have been trained on basic ICT skills."
She said as a tradition in Bemore, each girl child would leave the camp transformed with a brand new laptop computer and solar home system.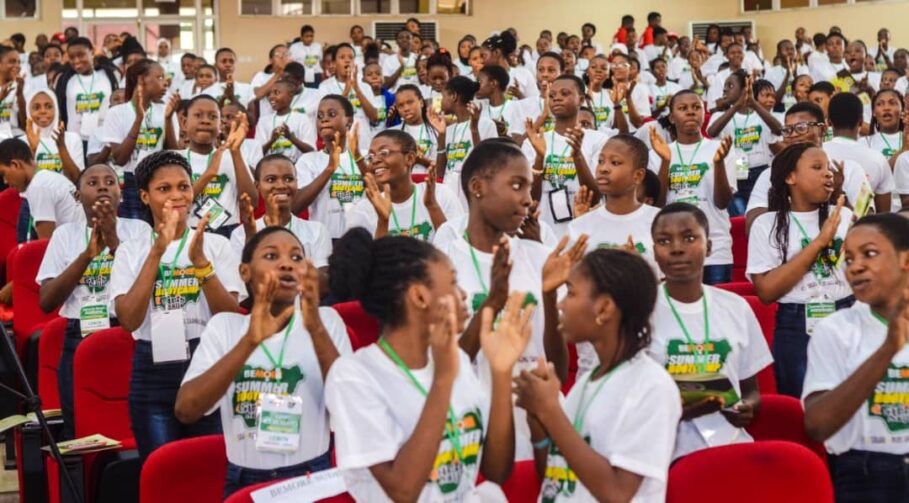 She said, "We will continue to do our best as far as women and girls empowerment is concerned. Women were being marginalised in almost every field of human endeavour. It is sad but yet true that individual efforts like those displayed by myself and many other well-meaning Nigerians will not be enough to balance the gender inequality scale in the country.
"There must be a strategic plan which must be conscientiously driven and implemented by every field of human endeavour and sector if the economy must achieve strategic national development. This is why I am particularly excited that the Maritime industry is considering a strategic approach to national development."
Anyanwu-Akeredolu also called for a critical review of the percentage of women in maritime industry.
"As a matter of fact, the Nigerian Maritime Administration and Safety Agency (NIMASA) reported that 9.3 per cent of Nigerian registered seafarers are women. If indeed the NSE is looking to achieve strategic national development, which is the main purpose of this conference, it must consider strategic inclusion of women and girls along the value chain of the maritime industry in Nigeria," she said.
The Founder, Lagos Business School, Prof. Pat Utomi, called on NSE to show more concern and help change the condition of Nigeria.
"I have to remind us all that professionals by their education, code of ethics and conduct attract a certain level of moral authority that obliged them to advance the common good and social advance," he said.
Chairman, NSE, Bwari branch, Dr. Halimat Adediran, tasked all awardees at the event to continue to be good ambassadors of the country in truth and in deed to mentor young generation to reengineer Nigeria collectively.
The NSE Bwari branch honoured the wife of the Ondo State Governor and Pat Utomi among others at the event.
Support Investigative Journalism and Mentorship
Courageous Journalism of Truth,Transparency and Development is in the DNA of Prime Business Africa; By donating as little as N1000 or $1 today, you are helping to keep credible journalism and life-changing information free for all.