Underdogs Equatorial Guinea on Wednesday night triumphed on penalty shootouts thanks to goalkeeper Jesus Owono who was the saviour for his team as they defeated west African side Mali by 6-5 to set a date with Senegal next Sunday.
The Nzalang Nacional has thus reached the quarterfinals for the third time in as many participations, while Mali failed to imitate what they did in Cameroon 50 years ago when the reached the final in 1972.
Mali could have opened the scoring after the 32nd minute. RB Leipzig midfielder Amadou Handara came close to scoring but could not keep his balance to finish off a freekick.
The Malian Eagles tried a counter-attacking move to force their opponents into making mistakes. In the 37th minute, Mali striker Moussa Doumbia claimed a penalty kick, but the assistance of VAR overturned the penalty awarded.
For all their attacking prowess, Mali lost several chances to go ahead with Mohamed Camara the closest as he missed the target after a perfect assist from Brighton and Hoves midfielder Yves Bissouma after 58 minutes on the clock.
In extra-time, both sides were cautious, and after 120 minutes, it was the penalties to decide.
Equatorial Guinea goalkeeper Jesus Owono was his side's hero, saving two penalties to send NZalang Nacional to the final eight.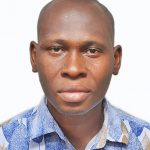 Izuchukwu Okosi is a Nigerian sports and entertainment journalist with two decades of experience in the media industry having begun his media journey in 2002 as an intern at Mundial Sports International (MSI) and Africa Independent Television (AIT), owners of Daar Communications Plc.
In October 2004, Okosi joined Complete Communications Limited, publishers of Complete Sports newspaper and Complete Football magazine as a reporter and later script writer for the Complete Sports studio.
He worked there for 13 years until October 2017.
Okosi also worked various times as Correspondent, Content creator and Editor at Sports Market International Magazine, Opera News, All Nigeria Soccer Media and Iconic Media Watch.
He also undertook freelance writing gigs for some local and international organizations.
Okosi is a member of the Actors Guild of Nigeria (AGN), Association of Movie Producers (AMP), Association of Voiceover Artistes of Nigeria (AVOA), Sports Writers Association of Nigeria (SWAN) and Nigeria Union of Journalists (NUJ).
He has been part of cast in some Nollywood movies and radio dramas including Blood Money 2, Scores To Settle, Dead End 2, Another Campus Tale and Battle Line.
Aside mainstream media and the entertainment industry, he has interests in scouting/unearthing of talents in the sports and creative sectors, exports business and property development.