The Nigerian film industry witnessed an unexpected box office shake-up last weekend. "Adire," featuring the talented Kehinde Bankole, made its long-anticipated theatrical debut, raking in an impressive ₦8 million in its opening weekend.
According to the Cinema Exhibitors Association of Nigeria (CEAN), the film's earnings from October 3 to 5, 2023, secured it the third spot on the Nigerian box office charts. This remarkable performance has put "Adire" in the spotlight and captured the hearts of moviegoers.
"Adire" is an enthralling drama that revolves around the life of a young female fashion entrepreneur, portrayed by Kehinde Bankole. Her character grapples with a haunting past as a sex worker, and the film delves deep into the repercussions of her former life.
The film's compelling narrative is solely crafted and penned by the multi-talented Jack'enneth Opukeme, who also graces the screen as an actor.
READ ALSO:'Merry Men' Hits All Time High With ₦75.4 Million In Cinemas
Directed by Adeoluwa Owu, known as Captain Degzy, the film boasts a stellar ensemble cast, including Femi Branch, Kelechi Udegbe, Funlola Aofiyebi-Raimi, Ibrahim Chatta, Yemi Blaq, Yvonne Jegede, Lizzy Jay, Mike Afolarin, Tomi Ojo, Damilola Ogunsi, Onyinye Odokoro, Ifeanyi Kalu, and Layi Wasabi. Their outstanding performances have undoubtedly contributed to the film's success.
The latest box office rankings reveal "Adire" surpassing "Small Talk" by Biodun tephen which was in the third position as of last week but is now fourth with ₦3.8 million.
However, in a shocking turn of events, Merry Men has crashed from the top of the chart to the second spot with a weekend gross of ₦10.7 million. American action Freelance, which recorded a gross of ₦13.2 million, kicked the crime thriller from the first position after three weeks of its reign.
So far, the third movie in the Merry Men franchise by Ay Makun has recorded a total gross of ₦94.8 million since its debut on October 13, 2023. It is still showing in cinemas nationwide alongside others like Adire and Small Talk.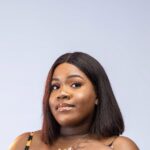 Somto is an Entertainment Reporter with a passion for uncovering the latest stories in the world of entertainment. As a dedicated journalist, Somto delivers in-depth reporting, exclusive interviews, and breaking news coverage.
She covers a wide range of topics, from celebrity interviews to industry trends and film reviews.
As an Entertainment Reporter for Prime Business Africa, She continues to provide comprehensive and insightful coverage of the entertainment industry, offering readers an insider's perspective on the latest developments and trends. She is a trusted source for breaking news, exclusive interviews, and thought-provoking analyses.
Somto is dedicated to providing valuable information and entertainment to her audience while upholding the highest standards of journalistic integrity.
Follow Somto on social media:
LinkedIn: Somtochukwu Bisina
#EntertainmentReporter #MediaProfessional #Journalism