Immediate past governor of Anambra State, Chief Willie Obiano, marks his 68th birthday, today, 8 August 2023.
The ex-governor was credited with building massive infrastructure, funding education, promoting good governance, and passion for charity during his reign.
While in office as governor from 2014 to 2022, his accomplishments blossomed, impacting many people within and outside the state positively.
Akpokuedike, as he is fondly called, ranks among the best governors Anambra has produced in the Fourth Republic.
Anambra joined the league of oil-producing states during his tenure, and the state has earned over N7 billion as derivation since July 2022.
Obiano, who succeeded Peter Obi as Anambra helmsman, is not only passionate about making the people happy and prosperous, but puts it into action by giving to the less-privileged to make life better for everyone.
In a tweet on his verified handle on Tuesday morning, Obiano said: "It has been 68 trips around the sun graced by His Love."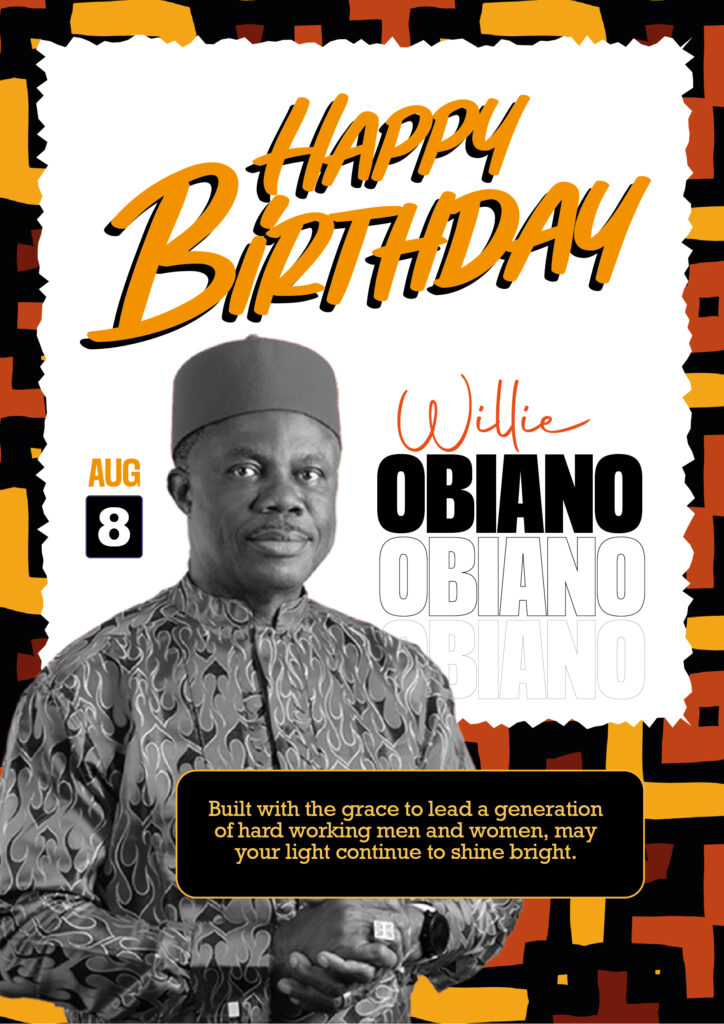 A cross-section of residents of the states spoke in various ways about their perception of the ex-governor.
Michael Oduah, a trader in Onitsha Main Market, said Obiano's tenure was the best for him so far, as his business witnessed exponential growth.
"Our businesses thrived because of the peaceful atmosphere created during his tenure. We congratulate him for this milestone of a new age and for the giant strides he made during his tenure as Anambra governor," he said.
Nnewi-based business woman, Roseline Okafor, described Obiano as a kind-hearted governor, who fought for his people to have a good life.
"He is a good politician, who is never desperate for power. Another attribute of Obiano that is rare in this clime is that, unlike other former governors, who see the Senate and other political offices as their retirement benefit, he handed over without going to the Senate, giving others the opportunity to also build their political careers," she said.
Mrs Adanna Ezennia, a teacher based in Awka, the state capital, said she would never forget the outstanding performance of Obiano in the education sector.
"Governor Obiano loves to see the education sector thrive. He made sure that the schools were equipped and teachers motivated. We will continue to miss his sterling leadership qualities," said Mrs Ezennia.
She added that having received quality education, Obiano does not joke with education, especially that of children.
Obiano affirmed this when he said: "It was one of my initiatives to demonstrate my belief that every Nigerian child has the right to access quality and affordable education in a peaceful and secure environment. Hence, I initiated 'No Child left Behind' policy – an inclusive policy to recruit more teachers and educate all children across the state."
He further enhanced this policy by building hundreds of school blocks and creating the Anambra Teach-on-Air programme for radio and television, to eradicate illiteracy. He was a true champion of justice and equity and fought for the rights of the most vulnerable.
Ezennia disclosed that Obiano had been feeding communities and individuals quietly as part of his plan to give back to society.
"It is obvious Obiano has accomplished so much in life, but his selfless impact on humanity is particularly endearing. He is a strong and compassionate leader, who always put the people around him first. He made Anambra a better place to live and do business.
"Obiano tarred over 1,000 kilometres of road, built 17 bridges and three iconic flyovers in Awka. He was the first to integrate social media and e-Governance. The workers were not ignored. He paid salaries and pension, in line with his commitment to deliver on physical and human infrastructure," she added.
The International Cargo and Passenger Airport, Umuleri; the 13,000-capacity Convention Centre, Awka, and the FIFA-rated Awka City Stadium were all built during Obiano's tenure.
Obiano's positive records were also evident in other notable areas, such as the completed Onitsha Shopping Mall and Agulu Lake Hotel, as well as rebuilt roundabouts across the state," she stated.