The hottest news in Nigeria's show business these days is the strings of high-end and expensive automobile acquisitions by David Adeleke, the young music star we love to call Davido. He is probably our most successful music icon who has sold millions of albums, whose concerts are always sold out and who has grossed billions in income from across the world. Davido is undoubtedly a hero to many young Nigerians.
As a father to a young civil engineer who also aspires to be a music star, I am so proud of Davido and many of culture and sports stars for their creativity and accomplishments. They have made our country proud, whether they are Chimamanda Ngozi Adichie; Anthony Joshua or Alex Iwobi.
Davido, a Grammy-award winner, is about the biggest star on the firmament now, and his newest album, Timeless, released recently is already bursting the charts. Davido is also living it up with his latest acquisitions. He recently bought a 2023 Mercedes Benz Maybach worth N396 million (that is more than $600,000). Last year, he got himself a Lamborghini worth $500,000. In all, his car collection is said to be worth N3 billion. He is only 30 years old.
READ ALSO: Update: Davido's Timeless Hits One Million Streams Hours After Release
I wish to advise Davido to slow down on these luxurious purchases and begin to save aggressively for his future. I do not know how this would resonate with the star and his fans, but it is important for Davido to realize that he would not be a star forever and his music will not be the hottest thing on earth till eternity. With time, all stars go dim, and as humans, we all fade away, like a candle in the wind. Sooner or later, Davido's earning capacity will diminish and he will begin to live on his savings. By then he would have grown older and his family would have become larger with concomitant financial responsibilities. Other stars will emerge and his fan base will thin out.
He will have to fall back on his savings to provide for his family and community. This is the time for him (and indeed for all the other stars) to start making sustainable savings plans for the future.
In recent memory, we have seen many cases of our former football, sports and music stars dying in penury or wallowing in poverty in retirement. Wilson Oruma; Emmanuel Ebiede; Femi Opabunmi; Kingsley Obiekwu; Henry Nwosu; Peter Fregene and Christian Chukwu are some of our former football stars who had fallen on very hard times. In the music industry, stars like Sunny Okosun who died some years ago and Etubom Rex William, one of our highlife maestros, who recently passed away, also experienced bad times in the twilight of their lives. Their situations evoke emotional outbursts from fellow citizens who always blame the federal government for not taking care of these people. But were they supposed to be dependent on the government for the rest of their lives?
The inconvenient truth is that these stars did not plan ahead for retirement. It is understandable that in their time, there was no pension scheme which music and sports stars and even self-employed business people could invest in as we have now. So, it might have been very difficult for them to build up some savings, especially given the propensity for ostentation among celebrities. But since 2004, Nigeria has developed a very good pension scheme for both salary earners and self-employed people. I urge our stars to take advantage of this and save for the rainy day because that day will surely come. It is not the duty of the government to take care of our sportsmen and women in their old age. It is their own responsibility to save for the future. The NFF could help by working with established Pension Administrators to provide savings for our stars when they are still young and active.
As for Davido, I will ask him to approach any of our banks with wealth management expertise for guidance on how to secure his affluence for future generations. Buying expensive cars may be good for Social Media headlines, but it is not a sustainable way of investment. Those cars will depreciate and lose value in a few years. Ramit Sethi, a self-made millionaire and a star of Netflix's ''How to Get Rich'' series advises people to start a savings plan when they are young because ''even a small recurring contribution can set you up for a bright future''.
Davido himself has revealed in a recent interview that Aliko Dangote has been advising him to be prudent with money and to save some for the future. In the same interview, Davido tells us that Dangote, a close friend of his father, changes his cars every eight years despite his wealth. Bloomberg Billionaires Index estimates Dangote to be worth $20.5 billion in 2023. Yet, he owns only one house in Lagos. None in Abuja or elsewhere.
Davido said: "Uncle Aliko is a different type of billionaire. Uncle Aliko buys only two cars every eight years. He is very disciplined and every time he sees me, he just says one thing and one thing only, 'Save your money'. There is nothing he tells me other than save your money.''
Dangote is absolutely right and I join him in urging Davido and all our other celebrities and stars to be wise with their money. Please, save your money for the future because you'll never reign forever.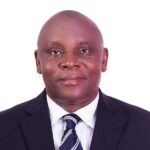 ETIM ETIM is a journalist, banker and author. He has been a member of the Editorial Board of The Guardian, a Regional Manager in Access Bank and is currently a Columnist in Prime Business Africa, The Cable and Businessday newspapers.
He is also the Chief Executive of Stein Meyer Communications, a major media consultancy and the author of the best-selling book, "Akwa Ibom Heroes: Inside Story of the Fight for Abrogation of Onshore-Offshore Oil Dichotomy" and co-author of another book, "Osinbajo Strides: Defining Moments of an Innovative Leader".