Nollywood classics hold a special place in the hearts of many young Nigerians who grew up watching them. The term "Old Nollywood" refers to the Nigerian film industry during the late 20th century and early 2000s, which was characterized by the production of low-budget films shot on video.
Old Nollywood movies were known for their prolific output and wide range of genres, including drama, comedy, and action, that dealt with themes such as love, family, corruption, and tradition.
Looking to take a trip down memory lane, here's a quick list of some the Nollywood classics that were must-watch films during that era.
 Living in Bondage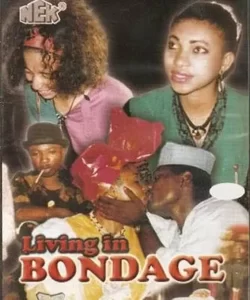 Living in Bondage is widely credited with revolutionizing the distribution of movies in the country. Written by Okechukwu Ogunjiofor and Kenneth Nnabue and directed by Chris Obi Rapu, the film launched the careers of actors Kenneth Okonkwo, Bob Manuel, and Kanayo Kanayo. Living in Bondage was released in 1992.
The plot follows Andy Okeke, a man who is unhappy with his financial situation and becomes increasingly dissatisfied when he runs into his former friend Paul, who is now wealthy. Paul reveals to Andy the secret behind his wealth: a money ritual that requires the death of a loved one.
Hesitant at first,  Andy ultimately agrees to sacrifice his wife, Merit, for the ritual, but soon discovers that despite his new-found wealth and status, his life becomes chaotic as he is haunted by his wife's spirit.  With the help of an old friend, Andy sought redemption by finding Christ and becoming born again.
Blackberry Babes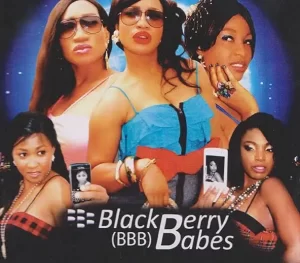 Blackberry Babes tells the story of a group of young women who are determined to live a lavish lifestyle, a common theme seen in many Nollywood films. The film focuses on the use of BlackBerry smartphones as a symbol of the characters' desire for wealth and status.
The main character, Damisa, played by Oge Okoye, is joined by her friends, Tonto Dikeh, Mary Remmy and Annie 'Idibia' Macaulay, in their pursuit of the latest BlackBerry models and their constant use of BBM to share gossip and talk about their lives.
"Blackberry babe" captures the characters' obsession with material possessions and the lengths they will go to in order to maintain their image of success.
READ ALSO: Movies And Shows Coming To Netflix This February
Osuofia in London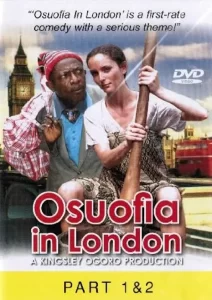 The 2003 Nigerian comedy film, Osuofia in London, is a classic in Nollywood history, having achieved massive commercial success. Starring Nkem Owoh as Osuofia, a naive villager from Nigeria, the film was produced and directed by Kingsley Ogoro.
The story follows Osuofia as he learns of his brother Donatus' passing in London and travels to the city to claim his inheritance as the sole beneficiary named in Donatus' will.
However, upon arriving in London, Osuofia discovers that his late brother's English fiancée, Samantha, played by Mara Derwent, is unsure of the Nigerian custom of Osuofia inheriting his brother's goods.
This a hilarious movie that captures cultural differences and will keep you laughing throughout.
READ ALSO:PBA PICKS: Best Songs This Week
 Aki na Ukwa
Aki na Ukwa is a beloved Nigerian family comedy that follows the antics of two mischievous brothers, PawPaw and Aki. The film, which stars Osita Iheme and Chinedu Ikedieze in the lead roles, tells the story of how the brothers cause chaos in their home, school, and entire village.
The dynamic performances of Iheme and Ikedieze as PawPaw and Aki are often cited as a major factor in the film's success.
Egg Of Life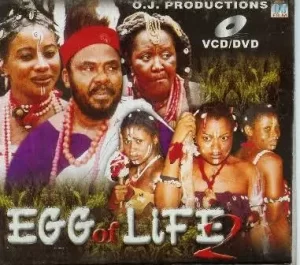 Egg of Life is a 2003 Nigerian film that tells the story of a prince who is on the brink of death, and a quest to save his life. A group of young women, played by actors such as Clarion Chukwurah, and Funke Akindele, are sent on a dangerous journey into an evil forest to retrieve the egg of life.
Throughout the film, the characters face many terrifying obstacles and not all of them make it back alive.