The maiden IGET Policy Report, termed 'Nigeria's Poverty Trap – How To End It,' released in the early hours of Monday, November 21, 2022, suggests 27 ways Nigeria could get 100 million of its citizens out of extreme poverty.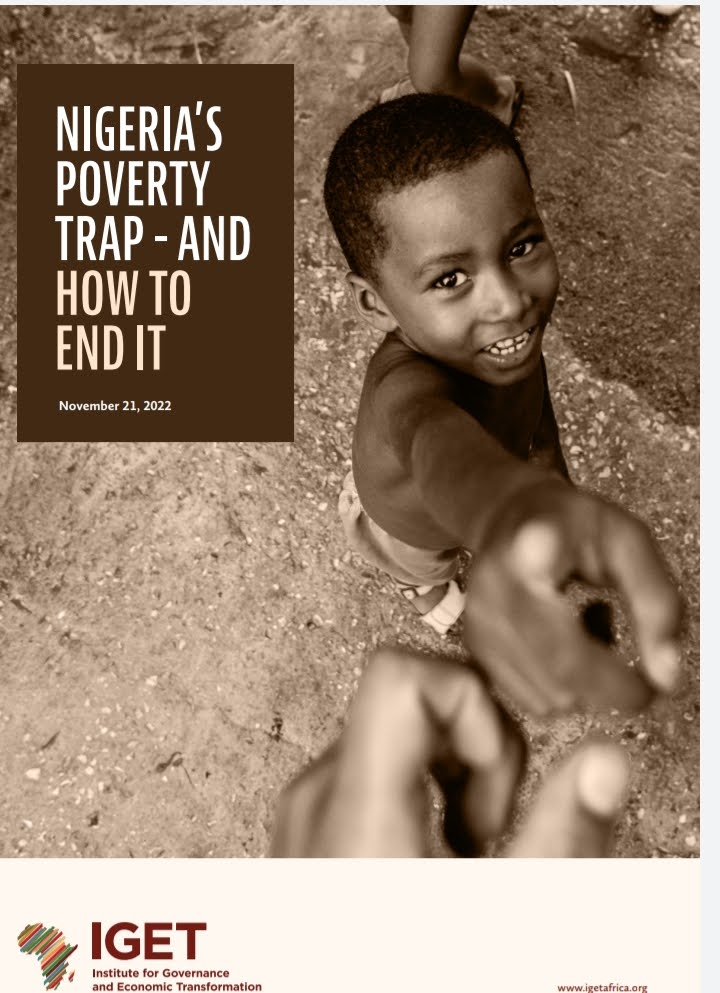 The Policy Report comes days after the President Muhammadu Buhari's federal government, by its own official numbers, admitted that 133 million Nigerians (much more than 50 percent of the country's population) currently live under poverty. Produced by the Institute for Governance and Economic Transformation (IGET) led by former Deputy Governor of the Central Bank of Nigeria (CBN), Dr Kingsley Moghalu, the document is a result of several weeks of research and consultations across Nigeria and other countries.
''We intended to examine the causes, nature and drivers of poverty as a foundation before making 27 proposals to end poverty in Nigeria,'' Prof. Moghalu told Prime Business Africa in the early hours of Monday morning.
''We took that approach, instead of rushing to "solutions" because we can't fix a problem we don't understand well, not even something as commonplace but as important as poverty.
READ ALSO: (Photo) Moghalu Meets Lizer U.S. Corporate Council On Africa President, Talks Foreign Investment In Nigeria
''We also highlighted the importance of a strong sense of nationhood, political will and political culture as the major factor if we are to defeat poverty. An approach that focuses on economic technicalities or the announcement of initiatives, without a foundational national worldview and enabling political environment, will not be a successful one. That is the lesson of our experience as a country, and we have attempted to convey that essence in this report."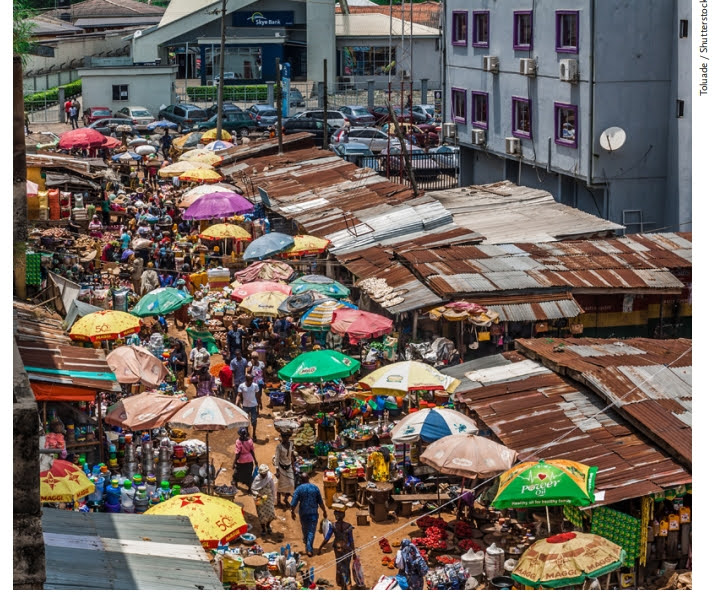 27 Sure Ways To Lift 100 Million People Out Of Poverty – Nigeria's Poverty Trap – How To End It:
The authors of the IGET Policy Report – Kingsley Moghalu and Damian Kalu Ude – recognised much needs to be done to help lift millions of Nigerians out of poverty and recommended the following approaches and interventions: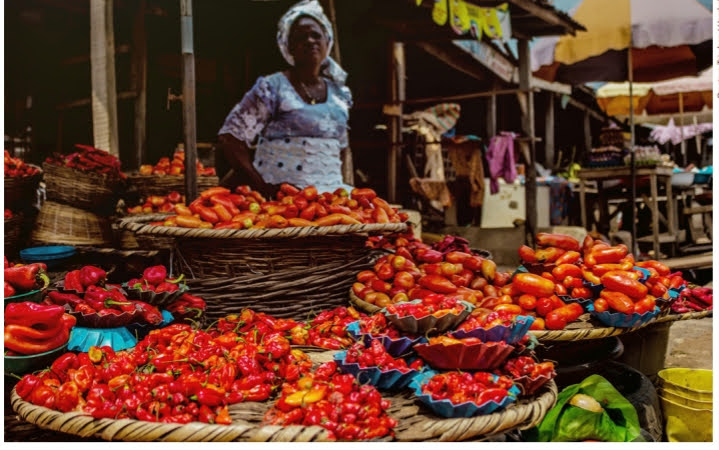 Elite Consensus: The place to begin in any effort to lift 100 million out of Nigeria's poverty trap is in the political and elite space: it is essential that an elite consensus be framed, and a bargain struck, that taking 100 million Nigerians out of extreme poverty is the primary goal of politics and governance alongside the imperative of national security. This consensus, and the bargain that leads to it, is important because politicians and policy makers often tend to be influenced more by economic growth numbers, without a full appreciation of the reality (as we have seen in Nigeria), that a national economy can grow in GDP terms but without addressing poverty. In other words, it is possible for an economy to be growing while significant numbers of a population are getting poorer.
Political Economy:
The elite consensus approach, which is anchored more on political economy than simply on technical policy, accords with the reality that the factors that most affect Nigeria's economy, including the prevalence of poverty, low productivity and systemic corruption, are mainly issues of political economy – the relationships between individuals, government and its institutions, and public policy.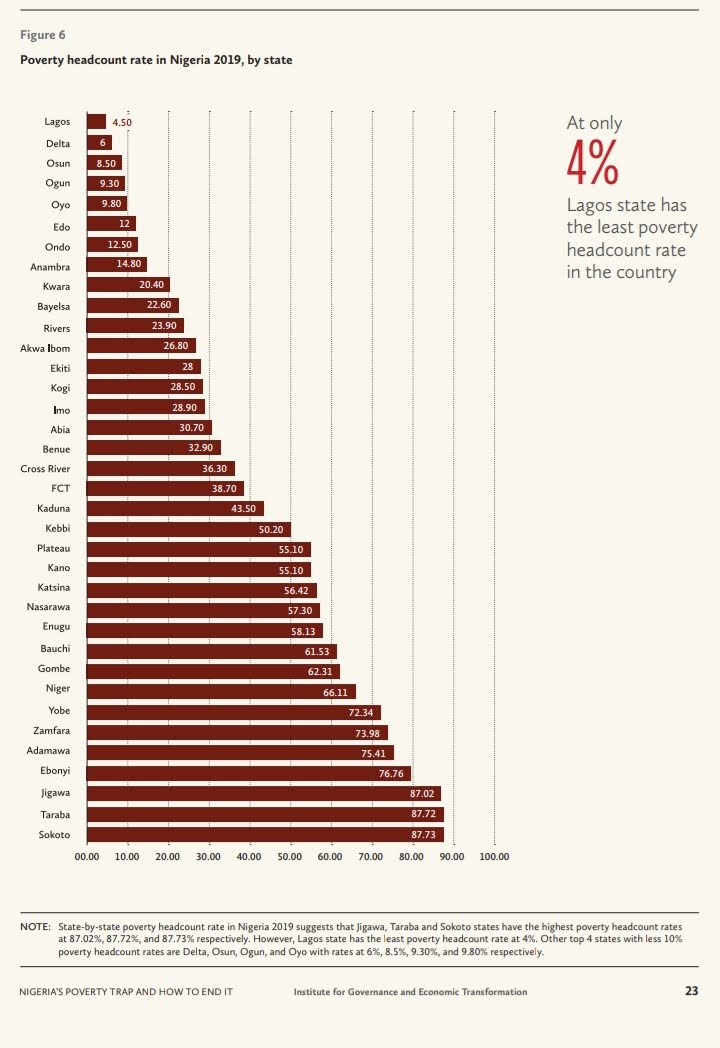 Elite Sacrifice for Wealth Creation:
Whoever is elected President of Nigeria in the presidential elections scheduled for 2023 must begin the process of building this elite consensus. Such a consensus must necessarily involve sacrifices on the part of the elite. This may include giving up some self-seeking advantages in return for other opportunities, provided the focus shifts to creating opportunities and investments for wealth-creation for the urban and rural poor. Given that it will be difficult to achieve complete unanimity within the elite class – former heads of state and retired military generals, leading politicians across the political parties, the most influential traditional rulers and clergy, the Organized Private Sector, media proprietors, and civil society – specific individuals in each of these subsets of the most influential elite need to be engaged, persuaded to the consensus and the inherent bargains, and deployed to widen the "consensus net".
Philosophical Foundations:
A fundamental aspect of this elite consensus must be clarity on the philosophical foundations for the huge effort that will drive the process of development transformation anchored on lifting 100 million extremely poor people out of poverty and into the middle class. To be consistent and robust, Nigeria's policy choices must be anchored on an understanding of the roles of the state and the market, the balance between the two, which pathways to utilise – state-leaning or market-driven or the precise weights to attach to the two broad choices where combinations from each are to be deployed.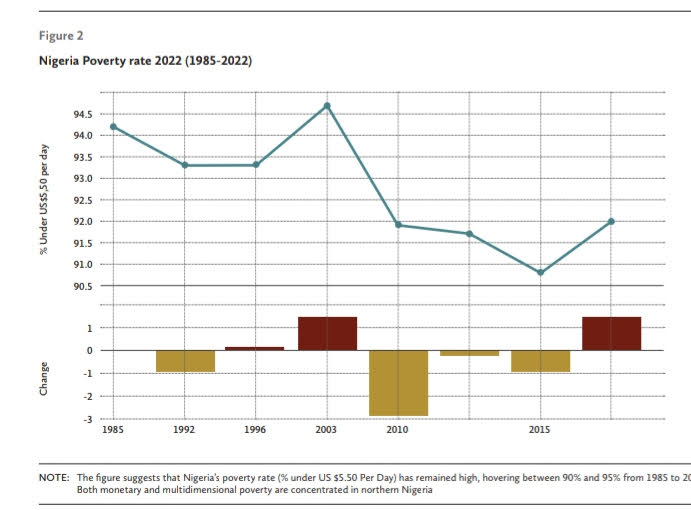 Building State Capacity and Institutions:
This requires a careful interrogation based both on evidence from other countries, and Nigeria's unique circumstances. These circumstances include the reality of weak institutions and a lack of state capacity, suggesting that no matter what path the political or elite consensus will take, strengthening the capacity of the state and its institutions to a level of minimum credibility that is presently lacking is an urgent priority. To begin with, therefore, effective reform of the civil service addressing its size, capacity for service delivery and its remuneration is inevitable.
Public Spending On Health and Education:
The incoming Nigerian government after the elections in February 2023 should increase public spending on health and education, bolster productive jobs, and improve the effectiveness of social protection. The share of the education and health sectors in the federal governments and state governments' budgets should ideally be not less than 20% for education and 15% for health.
Targeted Investments:
These should be carefully targeted investments, not wasted on recurrent expenditures. For education, for example, targeting poverty effectively in a foundational manner requires investments in teacher training, curriculum reform, and learning methods that focus on training young people in skills (including technology) and creative thinking–as opposed to the prevalent rote learning approach of "cram and pour"–that are relevant to job markets in the 21st century. In healthcare, investments should target expanding effective and affordable primary healthcare in rural areas.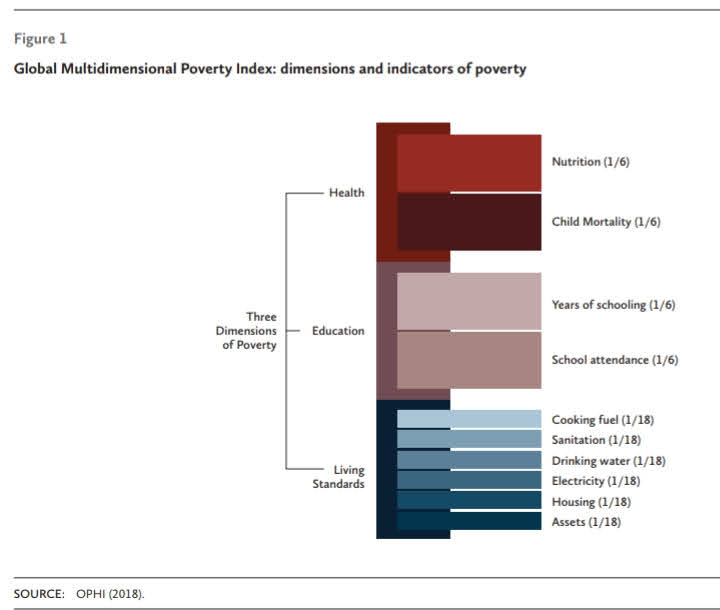 Pro-poor Initiatives:
Implementing pro-poor initiatives will require unlocking fiscal space; abolishing expensive subsidies for consumption (including petrol subsidies), alongside countervailing measures to protect the poor as reforms are effected. Regarding petrol subsidy, for example, abolishing the fiscal practice, which in Nigeria is based on questionable assumptions about petrol consumption levels and in 2022 received an allocation of N4 trillion, should be accompanied by investments in subsidised public transport systems in all Local Government Areas in all the 36 states and the Federal Capital Territory to cushion the impact of subsidy removal on the poor and to help check inflationary trends that could arise from increased transportation costs.
Tailored Subsidies:
This subsidized system, to be developed in a collaboration between the central and state governments, would require in reality only a small percentage of the fiscal resources presently spent on petrol subsidies by the Federal Government of Nigeria. The balance saved from further spending on the petrol subsidy, which in our estimate would not be less than N3.5 trillion per annum, would be better invested in social infrastructures such as education and healthcare, and targeted, transparently managed and effective social protection for poor citizens.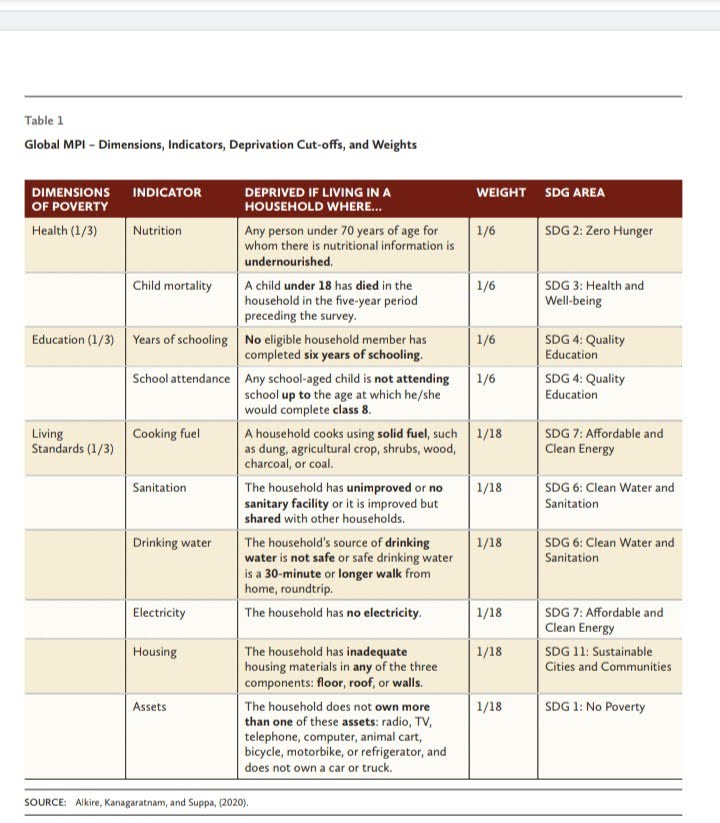 Effective Wealth Tax System:
Other structural reforms guided by evidence are urgently needed to foster and sustain pro-poor growth and raise Nigerians out of extreme poverty. These include macroeconomic reforms that include expanding the tax net for improved fiscal revenue generation but not raising taxes on businesses or consumers, introducing a wealth tax for Nigerians with very high levels of personal wealth, reduction of waivers to individual companies with the exception of tax reductions-for-infrastructure construction deals, and the abolition of multiple taxations on small businesses.
Innovative Exchange Rate Management:
Other necessary reforms include exchange rate policy reform, in particular, ending multiple exchange rates that encourage arbitrage and corruption; policies to boost the productivity of farm and non-farm household enterprises; realistic electricity  tariff rates in return for accountability of power generation and distribution companies for the provision of reliable electricity, investments in green energy sources, more effective provision of water, and sanitation (including incentives for businesses involved in providing such basic needs) and bolstering information and communication technologies, in particular broadband access.
Effective Peace-building Measures:
Conflict is spreading and intensifying across Nigeria; it is important to implement both peace-building measures and programmes to support poor and vulnerable Nigerians while also limiting the risk of exacerbating fragility and conflict. Conflict resolution, especially in the country's northern states, would do much to reduce or eradicate poverty. Data can provide vital guidance on how to design, monitor, and evaluate pro-poor projects and programmes, giving a voice to poor and vulnerable Nigerians.
Land Reforms – Abolish The Land Use Act:
Land reforms, including the abolition of the Land Use Act which vests ownership of land in the state, with individuals having to apply for a 99-year lease, are necessary to empower the poor with unlimited rights to ownership, use and disposal of land for purposes of wealth creation. The present land rights regime has promoted bureaucratic bottlenecks, corruption, and elite concentration in land ownership in Nigeria.
Empower Poor Women + Gender-specific Reforms:
Empowerment of (poor) women by assuring their access to productive assets and their participation in political decision-making. Gender-specific reforms, such as in the availability of microfinance at single-digit interest rates and improved rights to own land, are necessary to address the gender dimensions of poverty in Nigeria. The Federal Government of Nigeria needs to ensure urgent, robust, and visible-impact implementation of its National Gender Policy on Agriculture, launched in 2019.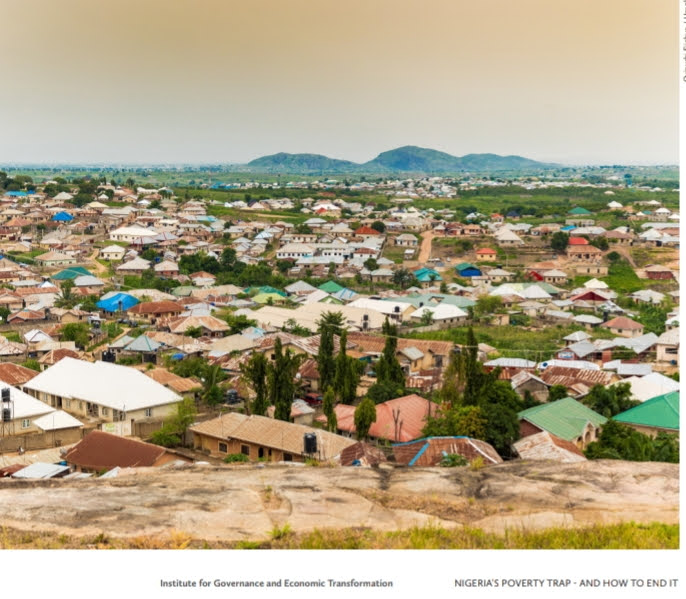 Access To Capital:
More broadly, access to capital is fundamental for wealth creation by the poor. The present lopsided focus on credit restricts opportunities for access to capital because of the high costs of capital that comes from high interest rates, weak infrastructure, and high levels of collateral requirements for bank loans. Development finance initiatives spearheaded by the Central Bank of Nigeria at single-digit interest rates often do not reach the poorest segments of the population, many of whom lack education.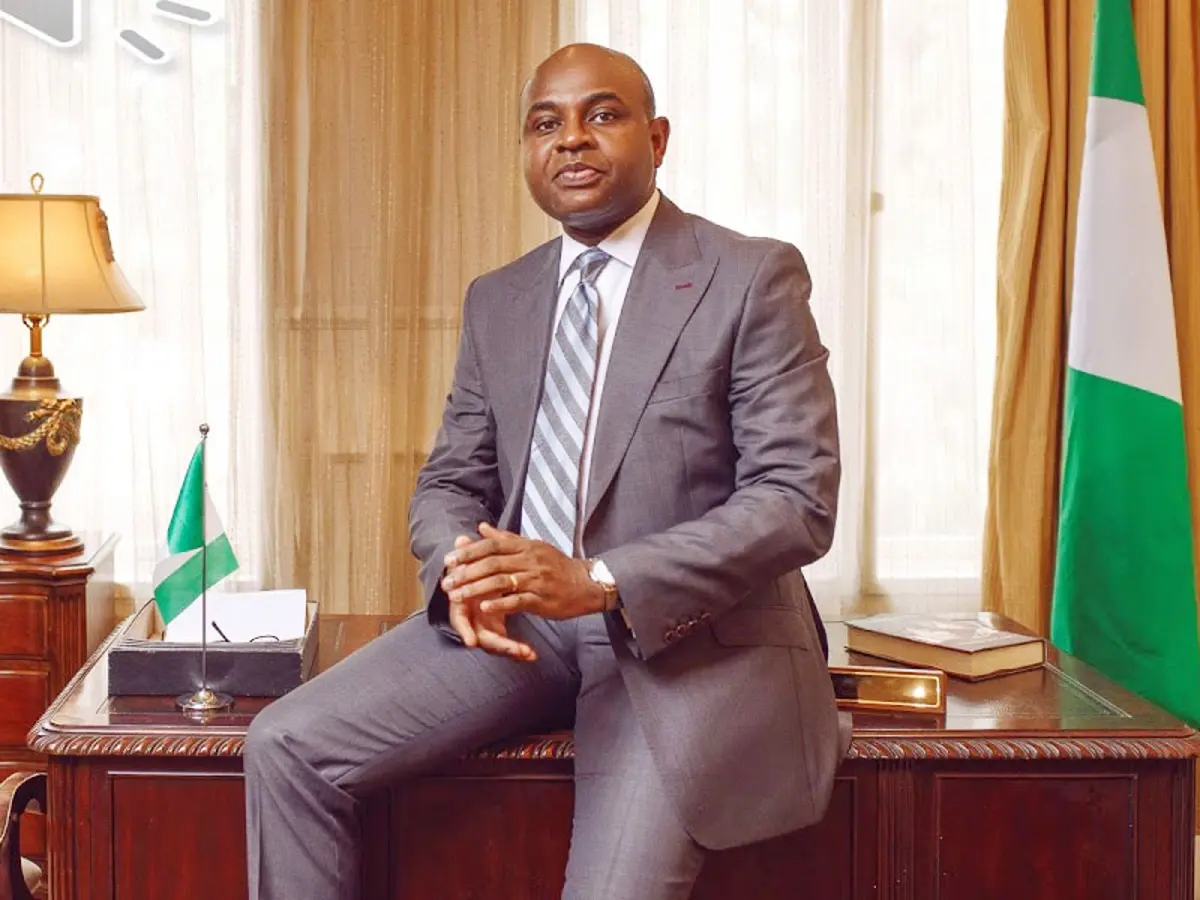 Revitalisation of Microfinance + 'Pipeline Capital':
Moreover, micro-finance banks offer a potential to increase access to credit for the poor, but still lend at high interest rates. The CBN needs to invest more into this channel and introduce enough "pipeline capital" to ensure the poor can borrow at single digit interest rates, while the MFBs and the CBN itself still make a profit from a well-structured programme. The development finance programmes of the CBN should have a more narrow focus on poverty eradication.
PPP Venture Capital Fund:
To overcome the constraints of an excessive reliance on credit, the government should invest in a public-private-partnership venture capital fund for tertiary education graduates and other Nigerians to start new ventures and create jobs. The ownership structure should be 51/49% between private sector investors the Federal Government of Nigeria and private sector investors.
MSME Support:
This fund should have a minimum of N1 trillion initially (ideally between N1-N3 trillion) in investable capital, and investments should be focused on micro and small businesses that require, on average, between N100,000 to N1 million to capitalize. The fund should be managed by the private sector for transparency and efficiency based on business principles including accountabilities for persons who receive venture funding, just as in credit.
Private Sector-driven Wealth Creation:
While a number of social protection programs already exist, and a newly enacted Start-Up Bill has recently been put in place, these are state-led approaches that have largely proved deficient in efficiency and impact, and have not seriously involved private sector wealth creation approaches. Experience has proved that there must be a limit to handouts that are prone to massive abuse – at the very least a balance between state-run poverty alleviation programs that may encourage dependency – and private sector-driven wealth creation approaches.
Social Protection Programmes:
Nigeria needs to establish a comprehensive, professionally designed social protection program that is backed by legislation and becomes a permanent feature of governance and combating poverty. This will prevent such programmes from becoming subject to the vagaries of an inconsistent attitude by different administrations from different political parties that may emerge through electoral cycles. A key plank of such a social protection system must be social security for citizens aged 65 and above. This cohort has a population of 5 million people.
Tackling Revenue Leakages:
If leakages of public revenue such as crude oil theft (estimated to cost Nigeria $700 million per month or $8.4 billion per annum) could be plugged, alongside effective fiscal reforms and rational reductions in wasteful costs of governance, Nigeria can afford a stipend of N30000 per month for such citizens who have no pensions. This would result in a social security bill of, at most, N1.8 trillion per annum for 5 million senior citizens (and there are significant numbers of senior citizens who get pensions and may not be eligible for social security, which should be targeted at persons living in extreme poverty).
Investment in Social Protection:
 Alongside other social protection programmes, the Federal Government of Nigeria should be able to invest N5-7 trillion annually in social protection. With investments of similar amounts in education and healthcare expansion, it is possible to begin to reverse extreme poverty in Nigeria. To further mobilise fiscal resources for such investments, in addition to petrol subsidy-removal, major infrastructure projects except rural infrastructure should be undertaken through public-private-partnerships.
Persons With Disabilities:
Other social protection programs should be focused on persons with disabilities, temporary unemployment support (not more than 12 months) for young people, conditional upon undergoing skill acquisition training, and conditional cash transfers for poor families linked to school enrolment for their children. Greater use should be made of data from the mobile telephone ownership across the country for more accurate targeting of these programmes. The programs must be regularly, independently and forensically audited to prevent corruption and abuse, and their impact assessed.
Climate Change:
Combating climate change (desertification, flooding and poverty-enhancing impacts on agriculture etc) is essential. This requires a proactive, preventive approach to flooding and desertification in particular.
Structural Economic Reforms:
Other longer-term pro-poor policy priorities include using macroeconomic levers to speed Nigeria's structural economic transformation and the creation of wage jobs; boosting productivity in farm and non-farm household enterprises, for example through investments in human capital and high-yield seedlings for agriculture; and investing in bedrock infrastructure for inclusive growth.
Review of Minimum Wage:
A new approach to the setting of the minimum wage, currently at N30,000 a month, is required. The minimum wage needs to be more frequently reviewed and revised, in order to maintain a wage level that is closer to the reality of food and other prices. At the least, the minimum wage needs to be reviewed upward to match or surpass the current extreme poverty level of income of $2.15 a day. The impact of inflation in recent years calls for an upward review of the current minimum wage. The timing for such an upward review, however, must lag other recommended fiscal reforms and broader macroeconomic reforms that will put the government on a stronger fiscal footing. Nigeria's ideal minimum wage should be no less than N50,000
Family Planning:
Lastly, given that poverty increases with the number of household members (or family size) in both male and female-headed households, there is an urgent need to intensify family planning services and related activities in Nigeria. This has to be carried out with material/cash incentives so as to improve knowledge, acceptance, and practice (KAP) of family planning. This will involve not only increased financial outlay but also research on fertility determinants as well as decentralised planning, delivery, and supervision of family planning services.