As electoral campaigns take the stage once again in Nigeria's political landscape ahead of the 2023 election, comments, criticisms and counter criticisms have rented the air, as supporters of various candidates jeer and cheer them, apparently to score points on issues of public interest.
Recently, a group of Southeast Youths reportedly asked promoters of the All Progressives Congress (APC), Bola Ahmed Tinubu to keep off the region in their electoral campaigns.
Reacting to that, a legal practitioner based in Aba, Godwin Onuoha, said it is "totally wrong and unacceptable," stating that Tinubu just like other political contestants, has the right to visit every part of the country including the Southeast to canvass for votes.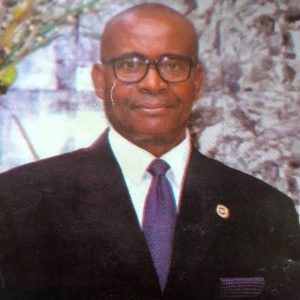 He said such utterance is unheard of in any mature democratic nation with rule of law and respect for individual freedom of movement and association as enshrined in the constitution and other relevant laws in the country.
Onuoha, a former lecturer, Faculty of Law, University of Nigeria, asserted that anyone is free to disagree with Tinubu just like they do to any other presidential candidate and their policies, but not barring them from visiting any part of the country to seek support and votes.
READ ALSO: EXCLUSIVE: Tinubu, APC Governors Meet In Lagos, Appoint Badaru, Umahi, Uzodinma As 2023 Campaign Directors
"The news report that some group or groups of Igbo Youths have asked promoters of the Bola Tinubu Campaign to keep off the Southeast hit me like a missile. I could not digest it. This is very wrong, utterly wrong!
"Mr. Bola Ahmed Tinubu as a Presidential candidate of the All Progressives Congress (APC) is free, absolutely FREE, to visit any part of the Southeast to canvass for votes, however, anyone disagrees with his person or policies.
"I am certainly not a fan or supporter of Tinubu, but the man is protected by relevant provisions of the Nigerian Constitution and the desideratum for political tolerance to visit and campaign anywhere in Igboland, as in any other part of Nigeria, for office of President," Onuoha stated.
He further argued that the action of those who issued the warning has no basis both in fact and any known law in Nigeria, adding that every part of the country belongs to all Nigerians including Mr. Tinubu.
He advised that such warning issued by the said group of youths, should be totally condemned by the people of Southeast.
"The Igbo Youths who allegedly issued the said warning or notice against Mr. Tinubu are absolutely WRONG as their action has no basis in fact or law and should therefore be condemned in the strongest language by all reasonable and peace-loving people in the Southeast and Nigeria. Nigeria and every part of it belongs to all Nigerians, including Mr. Tinubu and his campaign team.
"I may not agree with Mr. Tinubu's political position, especially the "Emi lokan" (it's my turn) aspect of it, but I will defend with every fibre of my being his right to propagate it to the uttermost parts of Nigeria, including every nook and crany of Igboland! That is what democratic inclusivity and plurality and tolerance are all about."
The legal luminary remarked that the beauty of democracy lies in tolerance of all political personalities, background and shades of ideology for inclusivity which brings about democracy maturity.
"Political or even geo-political and geostrategic adversity, disagreement and brick bats are the karnel and beauty of democracy.
"Let us all therefore disagree to agree. Let's disagree on policies and methodology but let's agree on the desideratum for inclusive democratic campaign and governance; let's agree on plurality of opinions and methods and the need for political tolerance and unity and progress of Nigeria."
"Tolerance is the word. Let us respect one another's views and political sensitivities in the interest of a better and more United Nigeria. This country will overcome it's present challenges and existential threats, however, gargantuan or foreboding they might be or appear. Nigeria and Nigerians will triumph in the end," Onuoha concluded.