Rosalynn Carter, the cherished former first lady and wife of the 39th president, Jimmy Carter, peacefully passed away at the age of 96 in the couple's Georgia home. Diagnosed with dementia in May, she entered hospice care at home on Friday, choosing to join her husband, who had been in hospice care since February, declining further medical intervention for his health issues.
While Rosalynn Carter was widely recognized for her advocacy for mental health and caregiver issues, as well as her roles as co-founder of The Carter Center and founder of the Rosalynn Carter Fellowships for Mental Health Journalism, there are many lesser-known aspects of her remarkable life.
READ ALSO:Rosalynn Carter Dead At 96, Key Facts To Know
Here are 20 facts to remember about Rosalynn Carter
1. Rosalynn Smith Carter's first name is Eleanor.
2. Mrs. Carter celebrated her 94th birthday on August 18, sharing her birthdate with the 7th anniversary of the ratification of the 19th Amendment granting women the right to vote.
3. She was the first First Lady to establish an office in the east wing of the White House and have a projects staff.
4. The press affectionately dubbed her the "steel magnolia" for her unique blend of sweetness and drive.
5. Mrs. Carter's love for a gown led her to wear the same dress at the Georgia Governor's inaugural ball and again at the Presidential inaugural ball, sparking criticism for the double appearance.
6. A skilled seamstress, Mrs. Carter used to make her daughter Amy's clothes. However, she had to give up sewing after moving into the Governor's Mansion due to time constraints.
7. Fly fishing in remote streams worldwide was Mrs. Carter's favorite pastime.
8. Mrs. Carter has a rose, an orchid, a camellia, and an azalea named in her honor.
9. An advocate for monarch butterfly conservation, Mrs. Carter inspired the establishment of the Rosalynn Carter Butterfly Trail, a network of monarch-friendly gardens across the United States.
10. She was the valedictorian of her Plains High School graduating class.
11. Mrs. Carter enjoyed listening for turkeys calling in the Plains woods with President Carter during his hunting trips.
12. During President Carter's time in the U.S. Navy, Rosalynn Carter learned how to hula in Hawaii.
13. A supporter of the Equal Rights Amendment (ERA), Mrs. Carter fought for constitutional protection of women's rights in the late 1970s.
14. While she was never a Girl Scout due to the absence of troops in Plains, Georgia, Mrs. Carter was named an honorary scout during her tenure as First Lady.
15. Lillian Gordy Carter, President Jimmy Carter's mother, helped deliver Rosalynn Carter in the house next door to his home.
16. President Jimmy Carter first "met" Rosalynn when he was just three years old.
17. Former First Lady Rosalynn Carter sponsored the last Seawolf submarine, the USS Jimmy Carter.
18. Both President and Mrs. Carter are the eldest of four children.
19. Her first book, "First Lady from Plains," topped The New York Times non-fiction bestseller list.
20. Mrs. Carter was the lead envoy on a U.S. delegation to seven Latin American and Caribbean countries in 1977.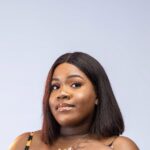 Somto is an Entertainment Reporter with a passion for uncovering the latest stories in the world of entertainment. As a dedicated journalist, Somto delivers in-depth reporting, exclusive interviews, and breaking news coverage.
She covers a wide range of topics, from celebrity interviews to industry trends and film reviews.
As an Entertainment Reporter for Prime Business Africa, She continues to provide comprehensive and insightful coverage of the entertainment industry, offering readers an insider's perspective on the latest developments and trends. She is a trusted source for breaking news, exclusive interviews, and thought-provoking analyses.
Somto is dedicated to providing valuable information and entertainment to her audience while upholding the highest standards of journalistic integrity.
Follow Somto on social media:
LinkedIn: Somtochukwu Bisina
#EntertainmentReporter #MediaProfessional #Journalism