By Mercy Johnson
Doping is generally banned by football and other sports governing bodies, who take intentional steps to ensure it doesn't occur in the game. One step they take is to get sports stars tested for any trace of a performance-enhancing substance in their system which could compromise the integrity of their skills, their team, and the game at large.
Currently, a renowned footballer, Paul Pogba is facing the risk of a four-year ban as he failed the doping test conducted on 20 August, with traces of testosterone found in his system. This is, however, not the first case of successful footballers failing the doping test in football history.
Here are ten of the biggest footballers who failed the anti-doping test and faced bans in the past.
10. Jake Livermore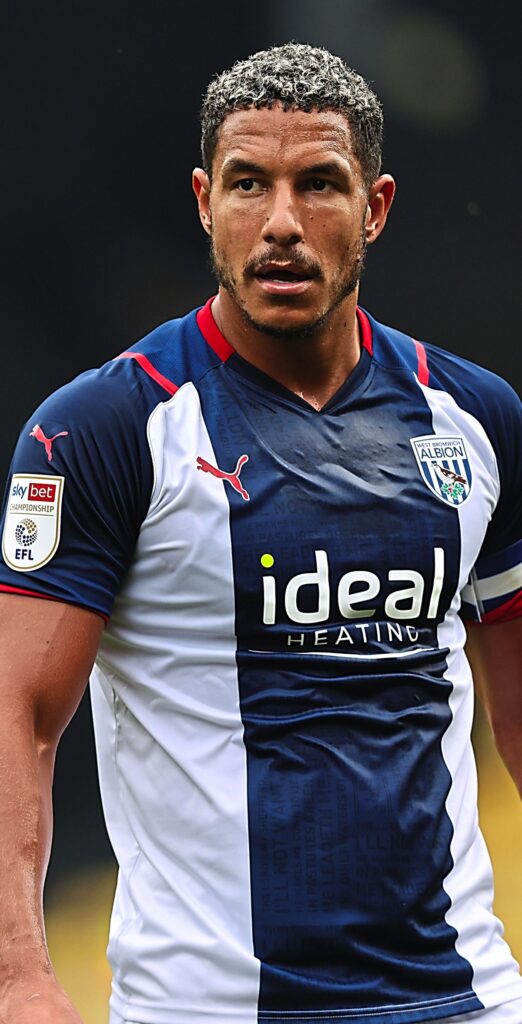 Jake Livermore, a 33-year-old Watford midfielder failed a doping test in May 2015 after testing positive for Cocaine, while he was at Hull City. Following the test result, Livermore was suspended from football for the remainder of the Premier League season, as they awaited further investigation.
Hull manager Steve Bruce, in August of the same year, disclosed that Livermore had taken the substance in an attempt to deal with the grief that was a result of the death of his newborn shortly after the FA Cup final.
The next month, a disciplinary hearing decided against the extension of the Football Association provisional ban in Livermore's favour. Subsequently, his suspension by Hul City was lifted.
9. Chris Armstrong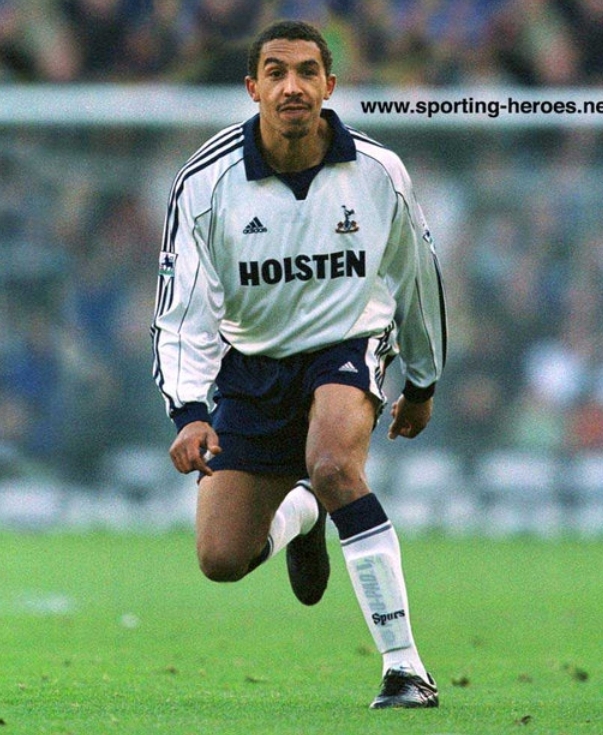 The first ever premier league player to fail a drug test and receive a ban was the 23-year-old Crystal Palace player. Chris Armstrong tested positive for cannabis in March 1995 but returned to the game in less than a month, after attending a short rehabilitation programme.
Armstrong rose to become the most expensive player to ever leave Crystal Palace at the time, when he signed for Tottenham Hotspur for £4.5 million pounds following Crystal Palace's  relegation to the old First Division the very same year of the doping scandal.
Chris Armstrong retired from the game at age 52 after scoring over 47 goals for Spurs in 141 appearances.
8. Abel Xavier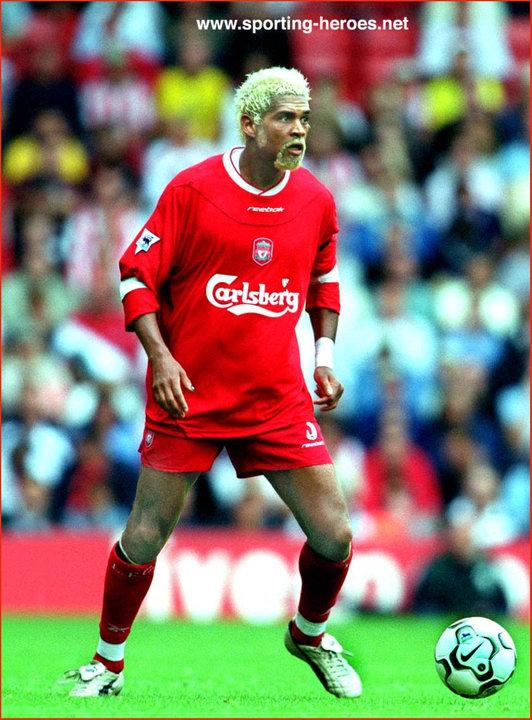 The now retired 50-year-old former right-back faced an 18-month ban after he was discovered to have taken anabolic steroids. The former Portugal player tested positive for the substance, dianabol at the time he was playing for English side Middlesbrough, following a UEFA Cup tie in 2005.
Consequently, Xavier became the first player to be banned for a non-recreational drug in the Premier League.
7. Stan Lazaridis
In 2007, Lazaridis was given a 12-month suspension from football after testing positive for the prescription alopecia medication, antiandrogen Finasteride, which was banned at the time.
The 51-year-old former Australian International who was playing for Perth Glory in his homeland at the time of the ban made it clear that he had used the substance with good intentions without knowing it was illegal, and that it wasn't a performance-enhancing drug. However, his ban wasn't lifted.
Seeing as he was 34 years old at the time, he decided to retire from the game rather than wait for his suspension period to be over to return to the sport.
6. Deco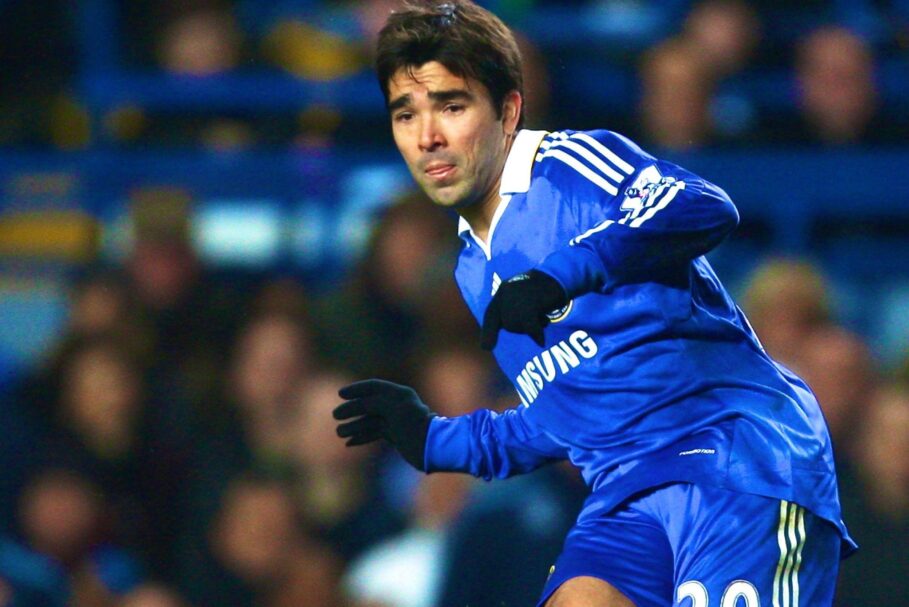 Deco, a former Portugal, Porto, Chelsea and Barcelona midfielder's ban came after he had retired from the sport. However, he chose to appeal it.
He had spent his last days as a footballer at Fluminense in Brazil and retired in August 2013, before his 36th birthday.
However, in March of the same year, the midfielder had reportedly tested positive after being found with traces of furosemide in his system. Furosemide is a diuretic that can be used to hide traces of other substances. Despite the discovery, Deco kept playing until four days before his retirement. The ban officially began after his retirement.
Deco pleaded innocent, insisting that he had consumed a contaminated vitamin supplement that resulted in him testing positive, intending to overturn the verdict despite the fact that he was already retired before the ban placement.
He currently serves as sporting director for Barcelona.
5. Kolo Toure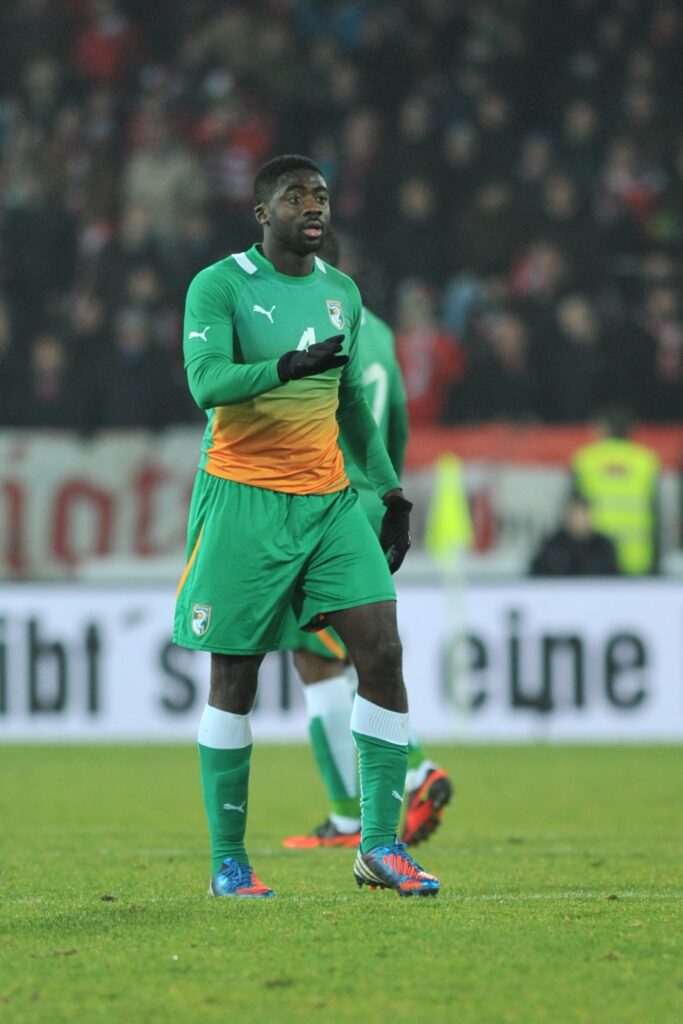 Toure tested positive for a banned substance in May 2011. The 42-year-old former Ivorian player admitted to taking his wife's diet pills.
Despite the commission chairman, Christopher's Quilan QC's defence that the former Ivory Coast defender had no intention of enhancing performance or masking a performance enhancing-substance with the pills, Toure still faced a six-month ban.
4. Adrian Mutu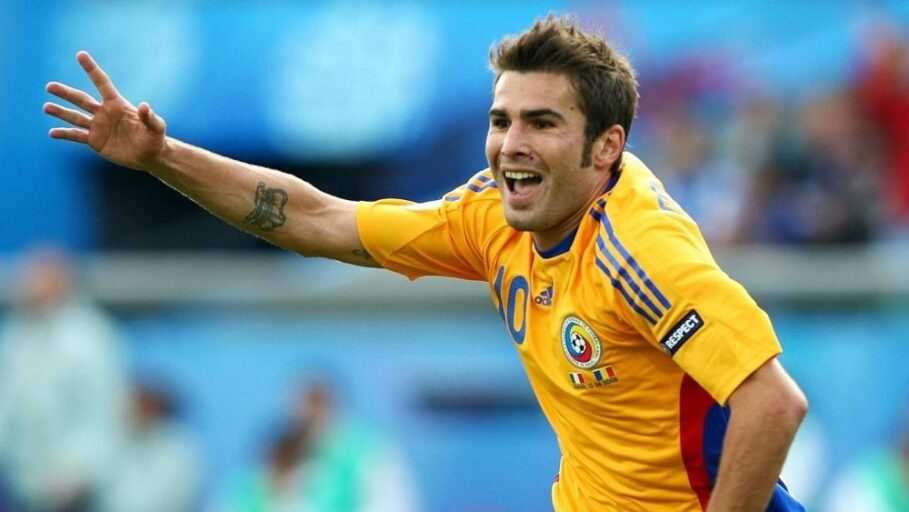 After joining Chelsea in 2003 and scoring 10 goals in his first 27 games, Mutu landed in multiple controversies. He had a number of issues with the then Chelsea manager, Jose Mourinho, and had his contract terminated after failing a drug test in which he had tested positive for cocaine. He was consequently given a seven-month ban.
Mutu however retrieved his career when he got into a contract with Juventus and Fiorentina but failed another doping test in 2010.
This resulted in a nine-month ban and the termination of his contract by the Serie-A giants.
3. Pep Guardiola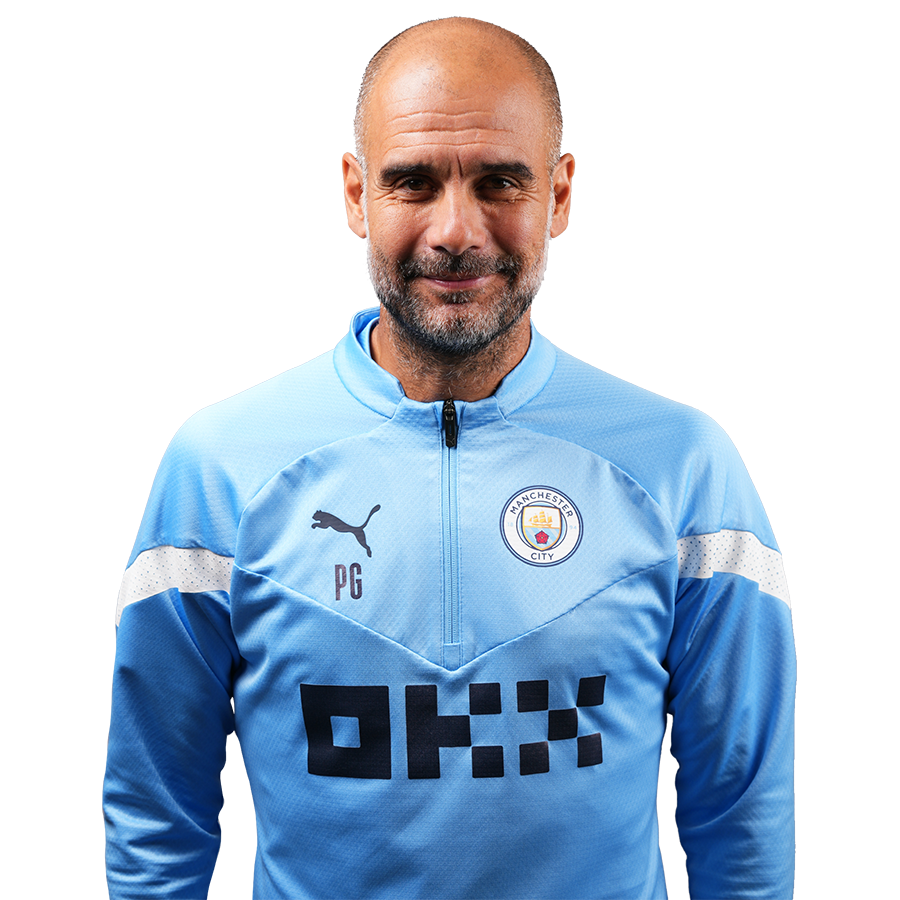 In 2001, the excellent midfielder failed a drug test after the banned substance, nandrolone was found in his bloodstream.
The former Spanish player battled the case for good six years and eventually managed to clear his name in 2007.
However, allegations arose the following year against him. He was able to win the case and clear his name again in 2009.
Guardiola, who is currently the coach of Manchester City, is one of the best coaches in world of football.
2. Edgar Davids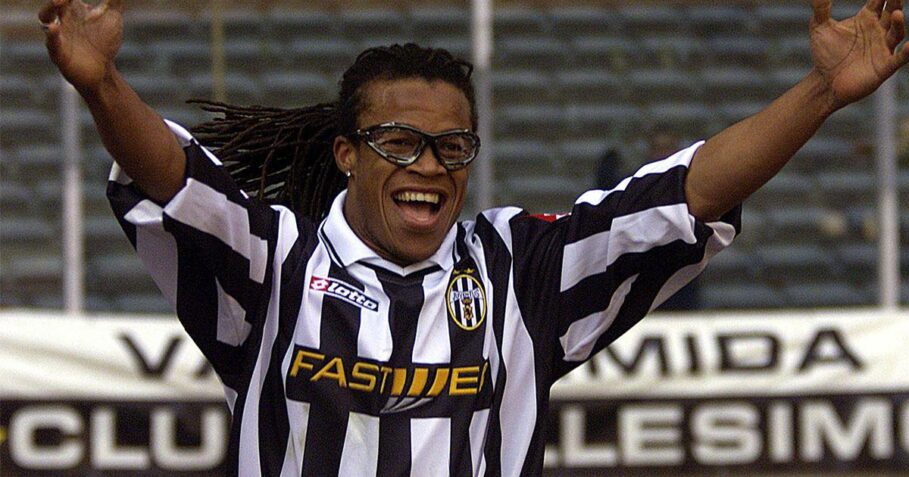 As one of the best midfielders of his generation, Edgar was a dominant force in the midfield and stood out as one of the world's most dynamic midfielders.
He contributed to Juventus winning three Serie A titles between 1998 and 2003 and also achieved Champions League success with Ajax in the 1994-95 season.
READ ALSO: Lionel Messi the Live GOAT; Pele the GOAT-Emeritus; Maradona, the Late GOAT
However, during his time at Juventus in 2001, he faced allegations of doping as he tested positive for the banned anabolic steroid nandrolone. Consequently, he received a four-month ban, although he vehemently denied using the drug.
In response to the accusations, Davids made a statement through The Guardian, asserting, "I have never taken any illegal substances in my life. I have never used nandrolone. I am strongly against doping in any form and have always remained committed to fair play in sports. The thought of using any form of doping has never crossed my mind."
1. Diego Maradona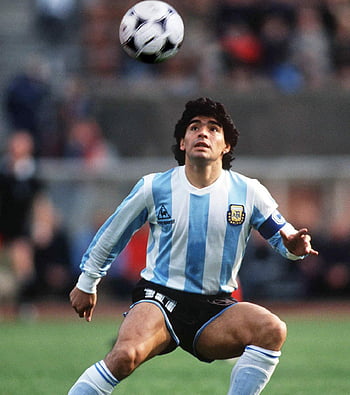 The veteran footballer battled with drug abuse for most part of his career.
In 1991, Maradona was handed a 5-month ban after testing positive for cocaine during his Napoli stint.
Maradona played for Argentina at the 1994 World Cup where he scored a goal against Greece, leading to a celebration from him that suggested that he was onto something. A drug test was conducted and Maradona failed and was sent home. His goal against Greece happened to be his final goal for Argentina.
Maradona's tumultuous off-field life led to his departure from Napoli when he received a ban for cocaine use. He struggled with cocaine addiction from the mid-1980s until 2004, with reports suggesting he started using the drug during his time in Barcelona in 1983. By the time he played for Napoli, his addiction had worsened and severely impacted his football performance.
On November 2, 2020, Maradona was hospitalised in La Plata, reportedly for psychological reasons, though a representative of the former footballer downplayed the seriousness of his condition. A day later, he underwent emergency brain surgery to address a subdural hematoma. After a successful surgery, he was discharged on November 12 and continued to receive medical supervision as an outpatient.
Tragically, on November 25, at the age of 60, Maradona suffered a cardiac arrest and passed away peacefully in his sleep at his residence in Dique Luján, Buenos Aires Province, Argentina.