Xiaomi, one of the world's largest smartphone makers, has announced a partnership with Google at the ongoing Mobile World Congress (MWC) 2023 event in Barcelona, Spain. The MWC is going to be held from 27th February to 2nd march 2023. The collaboration between the two tech giants has marked the integration of some of Google's popular products with Xiaomi's latest flagship lineup, the Xiaomi 13 series.
The 13 series, which was launched on February 26, comes bundled with some special offers and features that are exclusive to its users. One of these features is the highly sought-after 'Magic Eraser' feature, which until now was only available on Google Pixel devices. Xiaomi users will now be able to access this feature, which lets users erase unwanted objects from their photos with ease.
Additionally, the 13 series users will also get a six-month free subscription to YouTube Premium. With over 80 million paid subscribers, YouTube Premium offers ad-free streaming of unlimited content. However, it should be noted that the free subscription to both YouTube Premium and the Magic Eraser feature is only available for a limited time of six months.
The collaboration with Google also aims to encourage more people to try out Google's One subscription plan, which expands storage for Google Drive, Photos, and Gmail. The plan starts at $1.57(₦722.98) a month in Nigeria and can be purchased by both Android and iOS users.
The  13 series comes in three variants, the  13, 13 Pro, and 13 Lite. The high-end variant, the Xiaomi 13 Pro, is powered by a Qualcomm Snapdragon 8 Gen 2 SoC and runs on the latest MIUI 14 based on Android 13. It also boasts a 4,820mAh battery with support for 120W fast wired charging, 50W wireless charging, and 10W reverse wireless charging.
The base storage variant of the Xiaomi 13 series starts at $1,058.94 (₦ 487,588.92), while the Xiaomi 13 Pro is priced at $1,376.88 (₦ 633,984.40). The Xiaomi 13 Lite, on the other hand, costs $528.92 (₦ 243,541.21). Both the Xiaomi 13 and Xiaomi 13 Pro come with a Leica-branded camera unit, which is expected to provide users with a top-notch photography experience.
Overall, the collaboration between Xiaomi and Google is expected to provide Xiaomi 13 series users with a unique and enhanced experience, with access to some of the best features that both companies have to offer.
Support Investigative Journalism and Mentorship
Courageous Journalism of Truth,Transparency and Development is in the DNA of Prime Business Africa; By donating as little as N1000 or $1 today, you are helping to keep credible journalism and life-changing information free for all.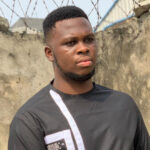 Aka Ekene, PBA Journalism Mentee