The body of former Nigerian Diplomat, Ambassador Ejeviome Eloho Otobo has been laid to rest on Saturday at Gate of Heaven Cemetery, Westchester in New York, United States.
Ambassador Otobo was a member Board of Directors, Newstide Publications and Editorial Board of Prime Business Africa, where he made invaluable contributions in editorial matters of the online business newspaper.
He died in June at age of 70, at his New York residence.
Dignitaries as well as other concerned Nigerians and United States associates attended his burial to pay their last respect to the deceased.
At his funeral mass, the Parish Priest of Our Lady of Fatima and Annunciation Catholic Church, Westchester, Rev. Fr. Robert Grippo described late Otobo as a man of great faith, who would never compromise his Christian values in any way.
Fr. Grippo remarked that Otobo was a generous and committed man, who served God faithfully.
He said "We thank God for the tremendous service he offered in the parish and outside to better the lives of so many people.
Fr. Grippo, explaining his reflection taken from the book of Romans eight verses 14-28, said that life is a temporary journey, and everyone will die at the appointed to earn eternal life or damnation.
Speaking about deeds of late Otobo, Lot Egopija, the Consul-General of Nigeria in New York, said "Those of us in Nigeria House can testify that he related to all of us as his friends. He was always willing to offer suggestions to improve the services at the Consulate."
The representative of Isoko Association of New York, Samson Osiene praised Otobo as a great scholar who is also generous in sharing his knowledge to those within and outside the association.
He remarked that the late Ambassador was the pillar of the association, saying, "He shared his knowledge with us, including the books he wrote. He would be remembered for his immense contributions to the association."
Oheri Otobo, son of late Otobo said his tributes. "My father was an incredible, kind, caring and a great father, life without him would be difficult.
"Daddy, you were a great man, a caring father and you tried your best to help people. Your legacy of love lives on," he said.
Ambassador's younger brother, Atabu Eloho, said Otobo wore different hats in different cycles to so many people.
"To some, he was a true and a good friend, to others; he was a trusted advisor and mentor.
"To Nigeria, he was an upright citizen, diplomat, foreign service officer, an ambassador while to the U.S., he was an upright resident and a good neighbor."
He added that Otobo was a team leader and counselor to the Isoko Association. He also, stated that the ex-diplomat was a role model, father figure, planner and beacon of light to the Otobos.
Senior Advisor, UN Peacebuilding Support Office, Patrice Chiwota similarly described him as a great scholar, a humble man and a caring colleague.
According to Mr Chiwoto, Otobo's articles had helped to enrich his knowledge on global issues and he was working to publish a work on the impact of Ukraine crisis on Africa.
He said Otobo will be dearly missed as he also kept in touch with his colleagues at UN after his retirement.
Otobo worked in the Nigerian Ministry of Foreign Affairs, Nigerian Missions and the United Nations.
Upon his retirement, Otobo was appointed a Non-Resident Senior Fellow in the Peacebuilding and Global Economic Policy at the Global Governance Institute in Brussels, Belgium which he held until his death.
READ ALSO: Prime Business Africa Director, Editorial Board Member Ambassador Otobo Dies In New York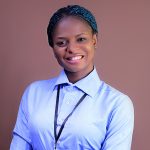 Patience Leonard, PBA Journalism Mentee