Chairman of the Independent National Electoral Commission (INEC), Prof. Mahmood Yakubu, on Saturday announced the extension period of voting for the Presidential and National Assembly elections.
The Nigeria 2023 presidential and national assembly elections which took place on Saturday, 25th February, were marred by the late arrival of voting materials and INEC staff, pockets of violence, killings, and electoral malpractices such as ballot box snatching, burning, and vote-buying.
The Commission said the decision to extend the polls to Sunday, February 26, 2023, was due to the challenges encountered in some places in the country.
According to INEC, elections will continue in Lagos: Surulere, Ikate, Okota, Eti-Osa, Kosofe, and Oshodi, and some places in the Federal Capital Territory, FCT.
Other places include Ebonyi, Rivers, Imo, Anambra, Kano, Edo, Delta, Kogi, Bayelsa, Enugu, Sokoto, Taraba, Abia, Ekiti.
The Commission said that voting in the mentioned areas will commence by 8 am till 12 pm on Sunday.
According to observers, what has happened is far from the peace that President Muhammadu Buhari, promised Nigerians and the international community.
In Kogi State, some thugs loyal to a political party were gunned down when trying to snatch ballot boxes.
A woman was stabbed to death in River state, and another was stabbed but did not die in Lagos. She still went to cast her vote after treatment.
READ ALSO: Lagos Thugs Attack Mafoloku-Oshodi Polling Unit, Burn Election Materials [Video]
Shootings also took place in some parts of the country including Nsukka and violent-prone areas of Rivers State, Kogi State, Imo, Lagos, and some other parts of the country.
Some party faithful also attacked people who were voting for candidates of other parties in Lagos and Onitsha in Anambra state.
The Independent Corrupt Practices and other related offenses Commission (ICPC) and the Economic and Financial Crimes Commission (EFCC) nabbed some people who were trying to buy votes in Ondo, Osun, Abuja and some other parts of the country.
The late arrival of INEC officials, technical hitches of the BVAS machine, and the failure of some electoral officials to handle the BVAS, contributed to the flaws that were noticed during the election.
Professor Adele Jinadu, Chairman of the Centre for Democracy and Development (CDD) Election Analysis Centre, CDD-EAC in a statement said technical errors, and late arrival of officials were noticed by CDD during the election.
"Our observer data indicated late arrival of poll officials to their respective polling units across the country on Election Day.
"Observer data showed the availability of one BVAS device in 98.8 per cent of polling units.
"However, there have been reports of various glitches during the accreditation process, which contributed to delays in voting in places such as Borno State," he said.
Stealing of BVAS machines, and destruction of election equipment also marred the process.
Some voters reported that INEC officials in some polling units found it difficult to operate the machines in Ebonyi, Kano and Benue states.
This led to the cancellation and rescheduling of elections in some parts of the country.
The electoral law says that INEC is mandated to conduct elections in places where voting did not take place due to issues within 24 hours.
Some polling units in Jos North, Jos South, and Mangu LGAs voted on Sunday.
141 polling units in Bayelsa state also voted on Sunday.
INEC also canceled elections in some parts of Kogi State that experienced violence.
Some areas in Cross River State, including Bakassi Local Government Area, Dayspring 1 and 2 as well as Qua Island continued voting on Sunday.
The process was not all gloom, there was a large turnout in the country and the process was largely peaceful in some parts of the country.
As of the time of filing this report, results are still being expected by INEC while some polling units have already announced results.
Support Investigative Journalism and Mentorship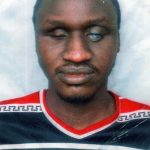 John Adoyi, PBA Journalism Mentee