2023 isn't merely a transitional milestone of the decade but a year for tech-savvy to witness the emergence of newly developed mobile technology that completely, or partially changed the way we led our life.
While the first batch of trials for 5G technology has already gone for closed better usage and Artificial Intelligence is gradually infused into every micro-moment of our daily life, there are still many more mobile application technologies yet to be known widely made known to the public.
READ ALSO: World's Tech Business Trends

Here is our forecast for five mobile application trends that will reshape our lifestyle from 2023 and beyond.

Augmented Reality Goes Beyond Entertainment
Augmented Reality (AR) has been gaining traction over the years and is being increasingly enhanced and extended without boundaries to revolutionize consumer experiences. While AR technology gained widespread popularity with the advent of POKEMON GO in 2016, the success of the mobile game was primarily attributed to its personalization factor, which is a shared value among other immersive reality mobile technologies such as VR.

The past year saw technology giants like Apple introducing AR features for Google Maps that directs users in real-time, thereby fueling the rapid growth of AR technology. Given its ubiquitousness and growing demand, the mobile market of AR is predicted to be the next gold mine for developers to bear in mind, with its value forecasted to grow tenfold by 2025.

Mobile Wallets
Mobile wallets have gained dominance as a primary payment solution for millennial mobile users due to their convenience and security concerns. While Google Pay and Apple Pay have already made their mark among global users, the broader adoption of mobile wallets has resulted from the increasing demand to access the internet archive, leading to a surge in smartphone purchases and subsequently, mobile wallet usage.

Data from 2017 revealed that the number of Apple users choosing mobile payment had tripled, with 86 million users worldwide. The increasing adoption of smartphones translates to a corresponding growth in mobile wallets, with the industry estimated to be worth a trillion dollars by the end of 2020 and projected to reach 2.1 trillion dollars in value.

Phone-Synchronized Wearable Devices

Phone-synchronized wearable devices were initially designed for youngsters, but societal perception has changed with the introduction of more user-friendly versions that offer convenience and great value to users. Wearables, in recent times, are becoming a separate division for developers to build independent applications that separate the current correlation between smartphones and wearable devices.

For instance, Apple's latest update for its apple watch has made it an independent device, no longer requiring a companion iOS app, even for non-Apple users. App developers and technology business owners should prepare for the development of another version that can be optimized for wearables, which will bring distinctive experiences for users.
Beacon Technology
Beacon technology, which involves software that uses your mobile device's Bluetooth to send signals between your device and a company server, has been around for years and has become a crucial link in the digital ecosystem, particularly in e-commerce businesses. Once paired, brands can automatically deliver personalized, geo-targeted content to targeted customers at the exact moment they need it.

Tourism & Hospitality is among the pioneers that have applied beacon technology in their business, providing virtual tours and curated guides for customers personalizing their experiences throughout the journey. The number of beacon deployments is predicted to reach 400 million worldwide by the end of this year, with its application extending to multiple industries, from aviation to mobile payment.
Conclusion
In conclusion, this year 2023 we all are already can see significant changes in the mobile application technology space, with AR, mobile wallets, wearables, and beacon technology at the forefront of the revolution. Developers and business owners must prepare to take advantage of these emerging trends to provide their customers with distinctive experiences, thereby staying ahead.
Credibility and transparency is our DNA at Prime Business Africa'. We strongly believe in the role of media as a watchdog of the society that powerfully promotes accountability and transparency in government.
By contributing to Prime Business Africa, you are helping to sustain good journalism and making sure that it remains free to all.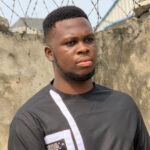 Aka Ekene, PBA Journalism Mentee